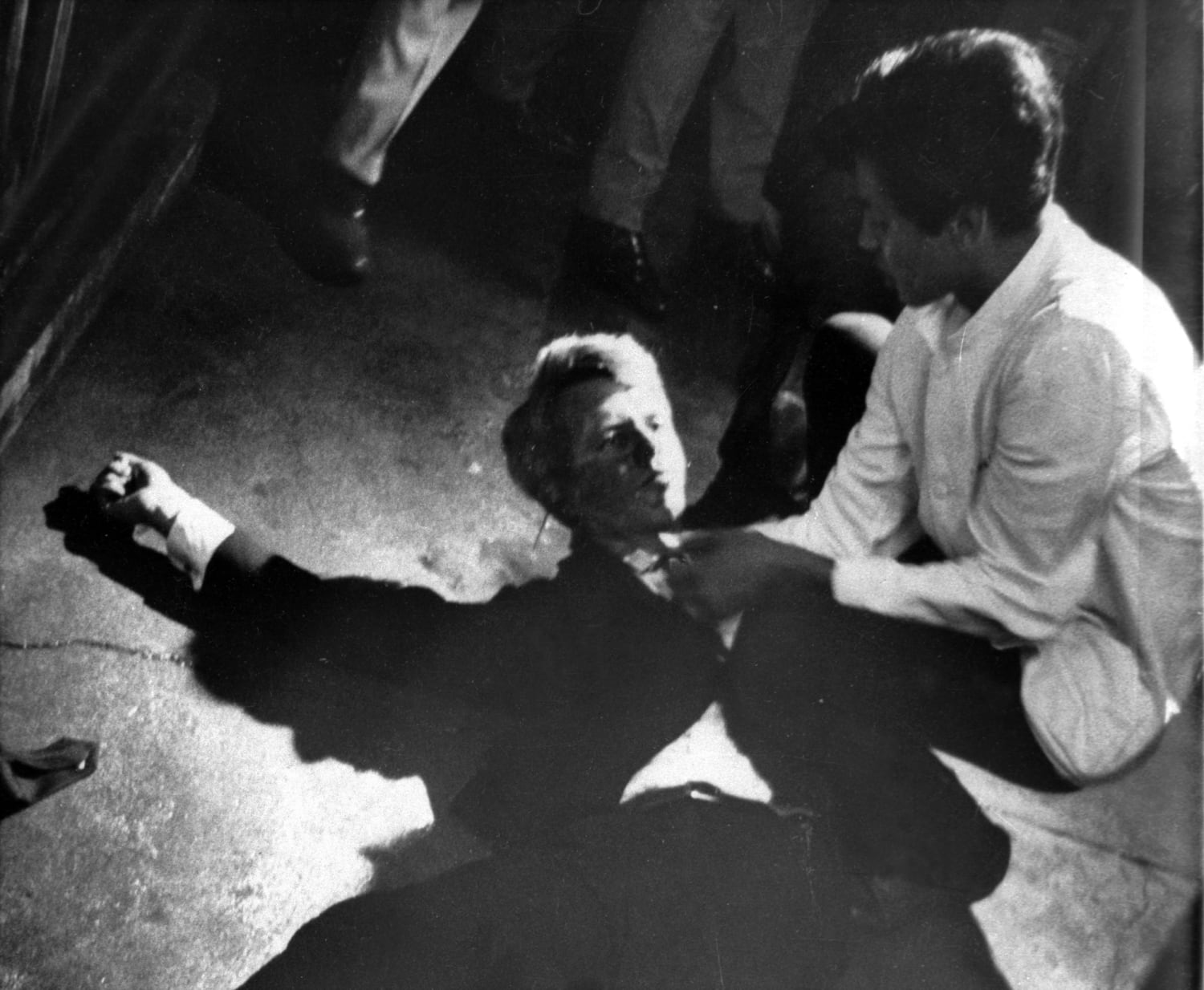 New York Senator Robert F. Kennedy was assassinated just after midnight, on June 5, 1968, in the kitchen pantry of the Ambassador Hotel in Los Angeles, California, immediately after delivering a Presidential primary victory speech in the hotel ballroom on the night of June 4. Sirhan Bishara Sirhan, a Palestinian immigrant, was immediately apprehended at the scene. The case was investigated by the Los Angeles Police Department Detective Squad, and the FBI Los Angeles Field Office. Sirhan Sirhan went to trial in January 1969 and was convicted on April 17, 1969.
— The Robert F. Kennedy Assassination Archive (RFKAA) at the University of Massachusetts Dartmouth

My father, Sen. Robert F. Kennedy, was murdered in June 1968 by Sirhan Sirhan in full view of many witnesses, including my mother, some of my father's closest friends and a number of journalists and photographers. There is no question that Sirhan killed my father.
On Friday, a two-person panel of the California Board of Parole Hearings determined that Sirhan's request for parole should be approved. I was shocked by this decision. On behalf of my mother and all Americans whose lives were altered by this appalling crime, I condemn this unwarranted recommendation and urge Gov. Gavin Newsom to do the right thing and publicly reject the panel's decision.
Justice is not served by releasing a confessed political assassin, a first-degree murderer, who is serving a life sentence for his role in a crime against America.
At the last parole hearing, in 2016, the board rejected parole, stating that Sirhan did not show remorse, or perhaps even understand the enormity of his crime. If the former, he is unrepentant, and should not be released. If the latter, he remains a danger to society. In either case, he should not be released.

He killed my father for supporting Israel and the mere thought of Sirhan returning to Palestine, where he may be cheered for his crime, is sickening. I commit myself to doing everything within my power to stop his release.
—August 28, 2021, by Maxwell Taylor Kennedy, a son of Robert F. Kennedy, a writer in Los Angeles and a former prosecutor in Philadelphia

Today's read is from Boston Globe columnist Jeff Jacoby. Here's a brief excerpt:

To my mind, no one convicted of first-degree murder and sentenced to life imprisonment — assuming their guilt is undisputed — should ever be paroled. A life sentence should preclude the possibility of ever again walking free.

Read the entire column here.