The Barking Lot is a regular weekly feature of This Just In…Originally written by both my lovely wife, Jennifer and me, this blog brings you the latest news about our furry friends including articles, columns, photos and videos. Enjoy!
THE WEEKEND DOG-WALKING FORECAST: We grade the weather outlook for taking your pet outdoors.
TODAY:  Sunny. High near 80.  "A"

SUNDAY:  A mainly sunny sky. High of 81. "A"

Before DOGS IN THE NEWS, a Barking Lot summer rerun. From June 1, 2019, Jennifer wrote:
Here's a serious subject.
Are dogs property?
Jessica Sardina, 25, has lost her battle to win joint custody of Honey, the dog she lived with for three years when she was with then-boyfriend Kelvin Liriano (pictured together).
The pair from Bangor, Maine met on Tinder in 2014 but became serious the following year. He moved in to her apartment at the time, bringing Honey with him, a dog he adopted just a month before.
They lived together for the next three years with her two other dogs Murphy and Beasley.
Can you figure out where this is headed? If you guessed a courtroom you get a gold star.
When they broke up in 2018, Liriano claims Sardina stopped him from taking Honey with him when he moved out.
Liriano argued before a district judge that he should have sole custody. Sardina fought back.
When the case was appealed to Maine's top court, Sardina's lawyer, Gene Sullivan submitted the dog in question is not property. It's much more.
"A dog that greets you and plays with you and loves you is presently on the same level as an inanimate object, like a couch, a diploma or a blender. We won't see any of those objects on Christmas cards, but people across the country will put their companion animals on holiday cards to other family members and friends because they view their pets as part of their family. This is true for both married and unmarried couples."
Liriano's attorneys countered, claiming Sardina hadn't presented the court with any authority for the proposition that having sex with someone gives one rights to the other's property.
The district judge ruled in favor of Liriano. The judge's ruling was affirmed just this week by the state's highest court, Maine's Supreme Judicial Court.
Chief Justice Leigh Saufley mentioned that on the same day the court was deciding the fate of Honey it also had to rule on cases involving the death of an infant and a sexual assault.
"What happens with the dog when unmarried parties go their separate ways – is that really something we want judges in this state to spend their time on?" Saufley asked.
And what was the key reason Liriano won the case? Saufley and the other judges ruled Honey belonged to Liriano because only his name appeared on the adoption papers.
Pets are considered property in all 50 states. So what do you think? Are they? The dispute begs two questions.
1) Are pets property? The law says they are. The Portland Press Herald editorializes:
The court system is one of the best ways ever devised to resolve disputes, especially when they involve money. We cannot demand that judges start considering the rights and opinions of animals, who, as far as we can tell, don't know that we still exist when we are not in their sight. And how would a judge determine the dog's wishes? Look deeply into her eyes? See if she wags her tail?

If dogs have legal rights in custody cases, what about other animals? Should wage-and-hour laws apply to dairy cows? Can deer sue for a shorter hunting season?
2) OR, are pets part of the family?
In response to the Press Herald editorial Paula Gerstenblatt wrote a special column. She's an associate professor at the University of Southern Maine School of Social Work.
Research on the human-animal bond indicates pets are considered family, and the connection equals or exceeds that experienced between humans.

According to the American Pet Products Association, 68 percent of American households have companion animals, 86 percent of households with companion animals consider pets family and overall spending in the U.S. pet industry was $69.4 billion in 2017. Pet companionship can be an essential part of a human's healthy lifestyle, physically and mentally, often providing social support and stress reduction. Characteristics used to describe this relationship include love, comfort and protection – also associated with human family members.

Research shows the loss of a pet can be as or more difficult than the loss of a human. The decision to euthanize a pet results in feelings of guilt and a deep sense of loss once the pet is gone.
You can read Gerstenblatt's entire column here.
Property or family member?
Is this a tough call? Kev, what do you think?
—-Jennifer Fischer
Thanks Jennifer! And thank you for asking.
I'd have to say no. It's not all that difficult. Having worked for 15 years in the Wisconsin State Senate I believe the writers of the newspaper editorial are correct. There's no question pets and their owners have quite the bond going on. But the law is explicit and the hands of judges are tied. Pets are property. That's what judges are ruling on. Expectations were that the appeal of the first ruling would take a month or two. It took a few days because the matter was so cut and dried.
Legislatures in the states need to change the laws if they choose. Judgment calls wouldn't be less messy, I'm afraid. But judges would have some leeway as opposed to the rather strict "pets are property" laws on the books right now.
Time now for DOGS IN THE NEWS, canines that made headlines the past week.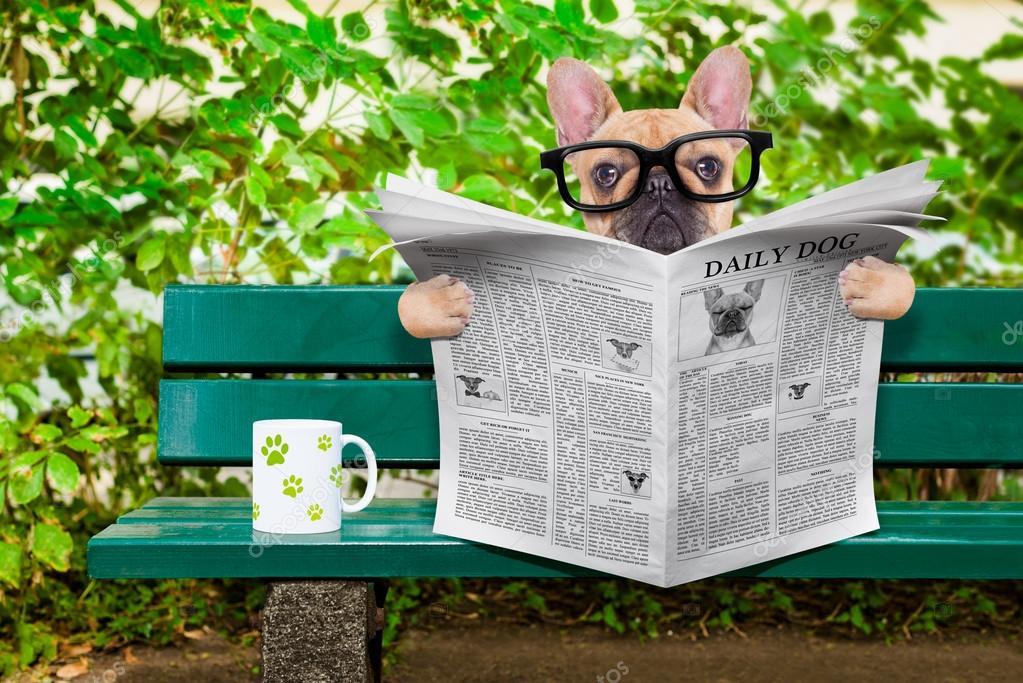 As we've said far too many times the news isn't always good. And we've blogged about this often. Police officer's desperate attempt to save dog left in hot car captured in bodycam footage.

The great American dog shortage.
How 'The Pet Revolution' Unleashed A New Top Dog In America.
I'm Disciplining My Dog, Not Torturing Her
Mark Naida, Wall Street Journal

The sticky note on the door jamb did us in. "Your dog has been barking since 10:55 a.m. I can hear it through the walls." My wife and I had taken a short trip to the grocery store and left our Irish Setter, Charley, alone in her cage. She barked wildly in our absence.

Charley's bad behavior has added a lot of stress to our lives. By the time the note appeared, we were sick of being pulled down the street during walks and barked at during video calls. Dogs are fun to have and dote on, but we weren't enjoying ours much, especially because we felt we couldn't leave her alone.

So, we went nuclear. We bought a prong collar and an e-collar, considered forbidden tools by most dog trainers and pet lovers. People for the Ethical Treatment of Animals' (PETA) description of the prong collar captures the popular sentiment: "Prong collars are designed to punish dogs for pulling by inflicting pain and discomfort. They can cause serious physical and emotional damage to dogs and should never be used."

In practice, the prongs tighten around the dog's neck when they pull at the leash, giving the animal a clear incentive to walk by your side. If it really hurt, my dog, who is a bit of a sissy despite being an athletic 45 pounds, would yelp. She hasn't yet.

The popular view of the e-collar—which can beep, vibrate and administer a small shock to correct misbehavior—is summed up in a headline on PETA's website: "E-collars: Training Tool or Torture Device?" Guess which side PETA falls on. We haven't used the shock feature yet. We set it to beep once and vibrate gently when Charley barks, and that seems to have done the trick. The vibration grabs her attention and provides an emotional reset. But if she starts to ignore that correction, we can always try the low-level shock.

For most dog trainers these days, the only acceptable way to train a dog is through positive reinforcement: Reward the dog for good behavior through treats, and teach good behaviors like sitting that replace bad ones like jumping on guests. Proponents think a spritz of water on the muzzle is cruel and ineffective, a smack with a rolled-up newspaper downright abusive. In theory, it sounds nice and humane. In practice, it's a slow method. Estimates for having a well-behaved dog using this method run about 18 months.

Halfway there, I realized I didn't have the patience. And despite the guilt I felt at resorting to "torture," the reduction in stress from having a quiet, easy-to-walk dog has been worth it. Treating dogs "humanely" is a goal that doesn't fit their social behavior. Take any puppy to a dog park and it will run around, barking at other dogs to play. Older dogs will get fed up and lunge, nip or bark at the puppy to get it to calm down. Yet humans should avoid using force whenever possible? Dog owners who, like me, have found themselves at their wit's end should feel free to show their pets a little tough love.

Mr. Naida is an assistant editorial features editor at the Journal. This appeared in the August 3, 2021, print edition.

The above prompted this letter to the editor:
Pet ownership comes with responsibility. Training a dog, like raising a child, requires commitment. This is not for everyone—and apparently not for Mr. Naida. With a good trainer, a dog can be trained and housebroken in a timely manner. The habit of "pulling on the leash" usually can be cured in a day or two in a humane manner that does not involve the infliction of pain. If a human is unwilling to invest the time and money into working with and training a dog, then perhaps pet ownership is not for that human.
Johnny Lieberman
President, Colorado Canine Advocates
Colorado Springs, Colo.
Does this dog hate Bach?

Are Peas in Common Dog Foods Contributing to Canine Heart Disease?

Dog Treat Factory Blamed For Stinky Situation in NJ Town.
Mama dog at Minnesota animal rescue 'adopts' orphaned puppies.

Watch Caeleb Dressel's awesome dog absolutely crush this 25-meter swim.
That's it for this week. Thanks for stopping by.
We'd really appreciate it if you forward this on to other dog lovers you know. Let them have some fun!
See ya, BARK, next Saturday!