The Barking Lot is a regular weekly feature of This Just In…Originally written by both my lovely wife, Jennifer and me, this blog brings you the latest news about our furry friends including articles, columns, photos and videos. Enjoy!
THE WEEKEND DOG-WALKING FORECAST: We grade the weather outlook for taking your pet outdoors.
TODAY:  Partial cloudiness early, with scattered showers and thunderstorms in the afternoon. Chance of rain 50%.  High of 82. "A" this morning, "C" this afternoon

SUNDAY:  Mostly cloudy. A stray shower or thunderstorm is possible. High of 91. Not the best for walking, but it ain't snow. "C"

Sunday night: Partly cloudy skies early. Scattered thunderstorms developing later at night. Storms may contain strong gusty winds. Low 71F. Chance of rain 40%. "D"

Before we get to DOGS IN THE NEWS, a Barking Lot summer rerun from spring of 2019 written by yours truly since Jennifer had the week off:
I want to explore a topic that's been on my mind for several weeks. The idea was inspired by something a regular reader once said to me:
"Who doesn't like dogs?"
Indeed. Who doesn't?
Turns out, a lot of folks.
Just check out social media, which by it's very nature can be very crude, putting it mildly.
I think dogs are filthy, repulsive, and in all honesty I've been in gas station toilets that smelled better. I don't consider the daily routine of scooping poop and pushing the horny dog off your leg to be any sort of substitute for real human companionship. A dog cannot have a conversation with you. A dog cannot share in your deeper interests.
That said, that's only a personal opinion. If somebody wants to love a dog, that's their business, not mine. But I would be more respectful of dog owners if they would not automatically hate me just because I don't want to kiss their pit bull on the mouth or because I'm not advocating for more tax dollars to be spent on dog parks. It's okay to not like dogs, and it doesn't make you a cold-blooded, heartless monster.
ANIMALS ARE NOT LITTLE PEOPLE. But people think they are now. They want a pet which they can mold into an accessory, an artistic expression, a doll, a child, an extension of them which has no ability to talk back or run away. It's a way for needy people to always have that security blanket whenever they feel too fat or lonely or uneducated or impoverished, or too thin or too bald or too wealthy or too oppressed or… you get the point.
I don't want something nosing at me that just licked its own privates or behind a few minutes ago. They tend to stink no matter how often they are bathed, and have zero respect for your personal space, and their breath is just downright disgusting.
But too many times have I had dog owners dismiss my "Sorry, I'm just not a dog person, I'd rather not touch your dog" and insist their dog is a really friendly one and is so excited to see me, I should pet him! They immediately assume I'll love their dog as much as they do, and that I won't mind if it sheds hair where I want to sit, is in my way everywhere I want to walk, licks me, rips my tights with its claws jumping up at me, slobbers into my lap, or constantly hits me with the wagging tail.
I ******* hate dogs. Unfortunately I live with 2. My hubs adores them hence why I put up with them. Honestly ive nothing good to say about dogs. I dunno how anyone gets any joy of owning one and trust me my hubs trains his but they don't always comply and my house skinks and constantly dirty and don't start me on the furniture thinking they can lie anywhere they want. I patiently await the day they both die.
I'm a certified vet tech. And. I am not a dog person. I have resuscitated more dogs than you ever will in your lifetime. I have pushed emergency drugs into I don't know how many dog veins to keep them alive. I have acted fast when hit-by-cars storm through the front doors and work tirelessly to stabilize them. I have helped I don't know how many dogs learn to walk again after suffering trauma. I have held hundreds upon hundreds of paws of those dogs who's owners DROPPED THEM OFF FOR EUTHANASIA. That's right, they didn't want to be present, so guess who was there for them? Me. I have spent hours on patients who refuse to eat to get them to at least take 1 bite of food. I have missed so many lunch breaks, and have had to hold my own pee for hours because your dogs needed me there, my undivided attention. I have spent way more time at work with your dogs than with my own family. So don't give me any **** about not being a dog person. I'm in veterinary medicine because I love VETERINARY MEDICINE. Let me not be a dog person in God damn peace.
My biggest problem with dogs is that I don't like needy people or animals. Anyone that requires constant attention is extremely annoying to me plus the filth. Most dog owners have dirty homes.
I don't dislike dogs however I don't really understand what the big deal about them is either. All the fuss – clothes, carrying them, constant attention, etc. sometimes I think the people that are obsessed with dogs don't have many friends or significant relationships in their life. I just don't get it – cleaning up poop and the shedding slobber just aren't worth it.
OUCH.
Let's look at this without being so cruel and judgmental.
I think we can respectfully agree that for a lot of people not caring for dogs is understandable.
They're allergic.
They're afraid.
They don't want the various responsibilities that come with being a dog owner.
They're just not into pets.
So the best thing for that group is to simply not have them, because they'd be lousy owners, and that would be extremely unfair to the innocent dog or whatever.
Reasons for not liking dogs…understandable?
Not according to a writer at holidaybarn.com who, in a very thoughtful piece, offers five explanations as to why, unlike the readers of the Barking Lot, there are individuals who want nothing to do with man's best friend.
In closing I'll bet some of you were seething when you read the above social media ranting. Here's my response to those commenters.
—The Barking Lot, 05/04/2019

Time now for DOGS IN THE NEWS, canines that made headlines the past week.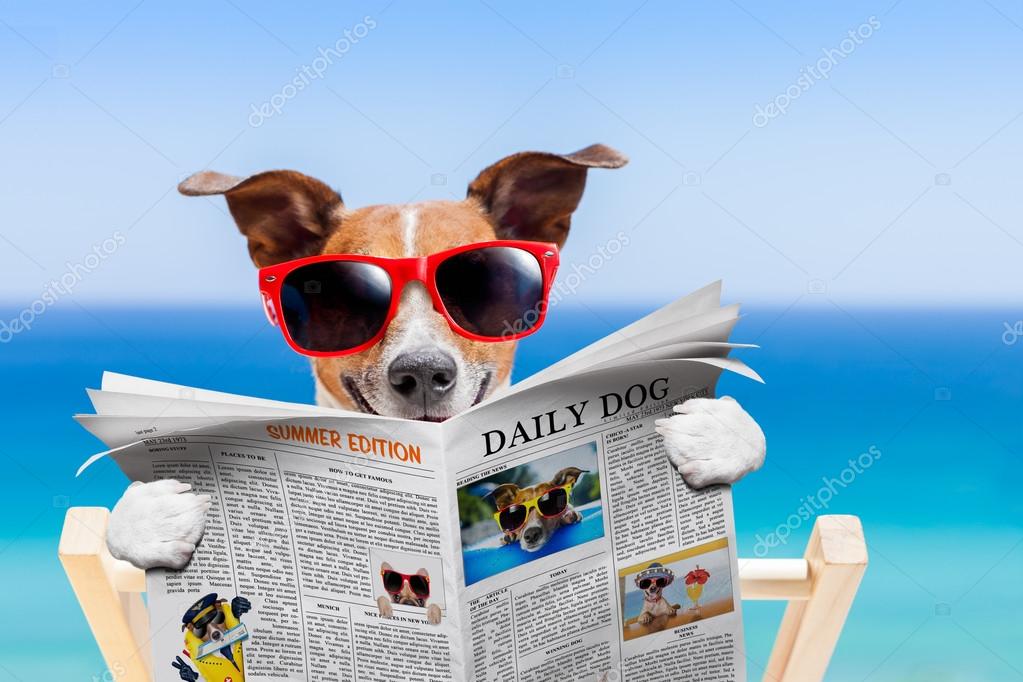 A new bill would allow you to bring your dog into more Wisconsin businesses.

In Milwaukee a dog run is planned for under I-794 downtown and it could use your help securing funds.

In the Green Bay area going to the dentist has never been so adorable. Meet Charlie, the therapy dog who puts patients at ease at Howard clinic.

We've said it many times. The news isn't always good. Rover promises a network of 'trusted sitters and dog walkers.' That wasn't enough to save these pets

University Defends Vaccine Tests on Dogs After Dr. Fauci and NIH Blasted With Criticism.

Your 'Fur-Babies' Are Not A Good Or Healthy Replacement For Human Babies.

New 'piece of the puzzle': Why some dog foods may be linked to deadly heart disease.
People Are Marveling at This Extremely Tall Dog and So Are We.

In Montana…
Safe car travel with your dog: Crash-tested harnesses, crates and carriers.

Why So Many Millennials Are Obsessed With Dogs.

Do Dogs Spontaneously Imitate Behaviors? From our favorite, Stanley Coren.
Canine Disney Fans Can Now Enjoy Dog Treats with Their Favorite Characters' Faces on The Bags.

PHOTO: Det. Efrain Hernandez greets Det. Jenny. NYPD add two therapy dogs, Det. Piper and Det. Jenny to their employee assistance program. The dogs were trained by female prisoners at Bedford State Prison by an organization called Puppies Behind Bars. Photo: NY Post

PHOTOS: Dog Lovers' Photos Show Great Dane Puppy Outgrowing His Canine Siblings in 2 Years.That's it for this week. Thanks for stopping by.
We'd really appreciate it if you forward this on to other dog lovers you know. Let them have some fun!
See ya, BARK, next Saturday!