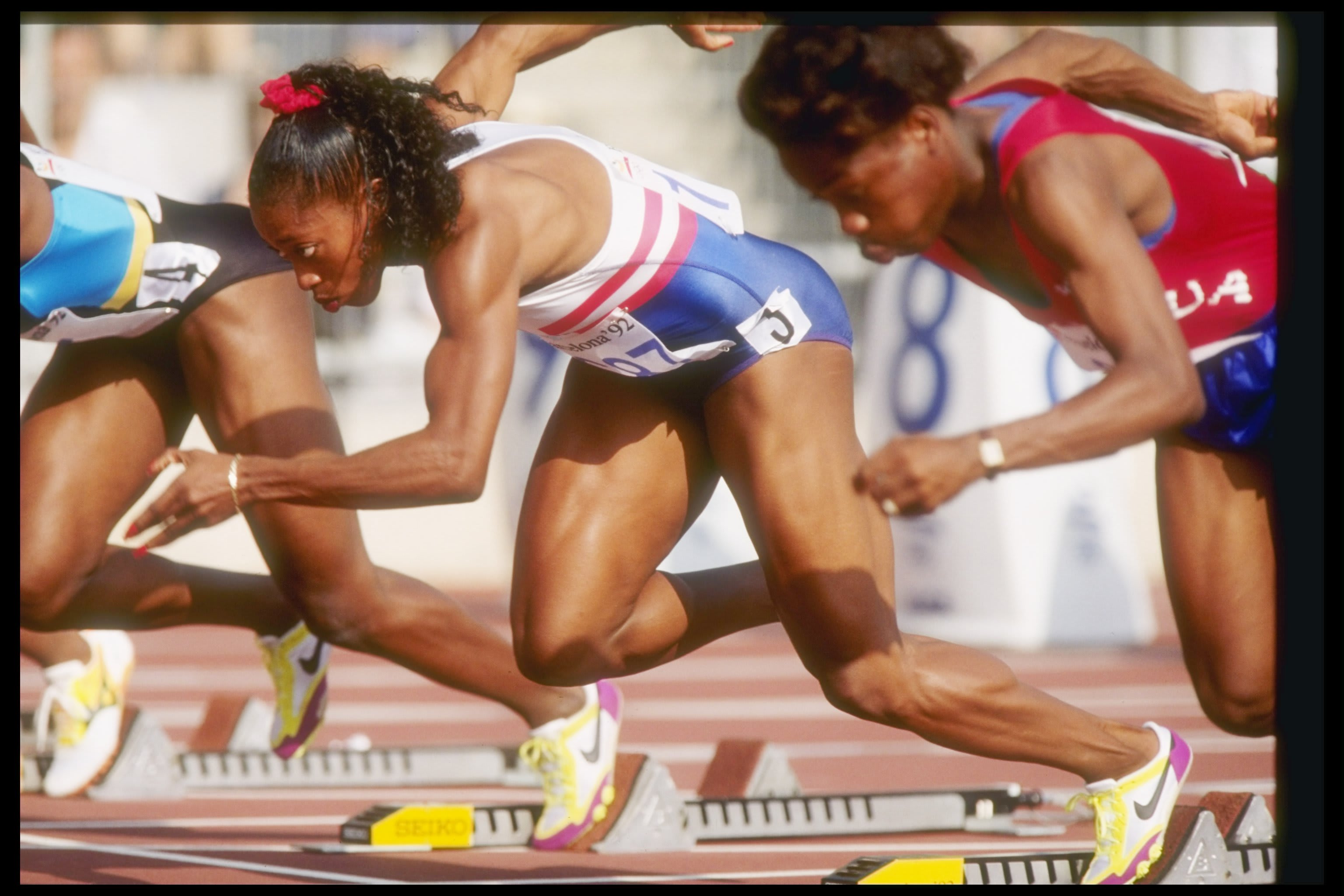 In the early 90's when I was at WTMJ I had an in-person interview with gold medalist Gail Devers. I caught up with her at a Milwaukee Journal Sentinel-sponsored event to honor local high school athletes. Devers  was a guest speaker.

We talked about her trademark long nails and how she could race with those things. We talked about her medal in the 100m in Barcelona, coming after a photo finish considered to be the closest 100m final ever.

We talked about her many health issues in the years leading up to the Olympics: Weight loss, hair loss, headaches, sleeplessness, bulging eyes.

We talked about her learning that she had Graves' disease, an autoimmune disease that causes the thyroid gland to become overactive.

We talked about how she almost had to have both feet amputated.

We talked about a point she made over and over again: Never give up.

My report aired during the next morning on WTMJ. Charlie Sykes was so impressed that he played it to open his show and took calls.
Today's read is from former US Congressman Bob Barr. Here's an excerpt:

If an athlete needs a break from competition, that's fine – take a break – just not in the middle of, or right before, a competition on which your teammates, your school, or your country have a right to rely. Moreover, such decisions should not be celebrated as some sort of "heroic" effort. 

Read the entire column here.

And as for Devers, she's still a fighter.