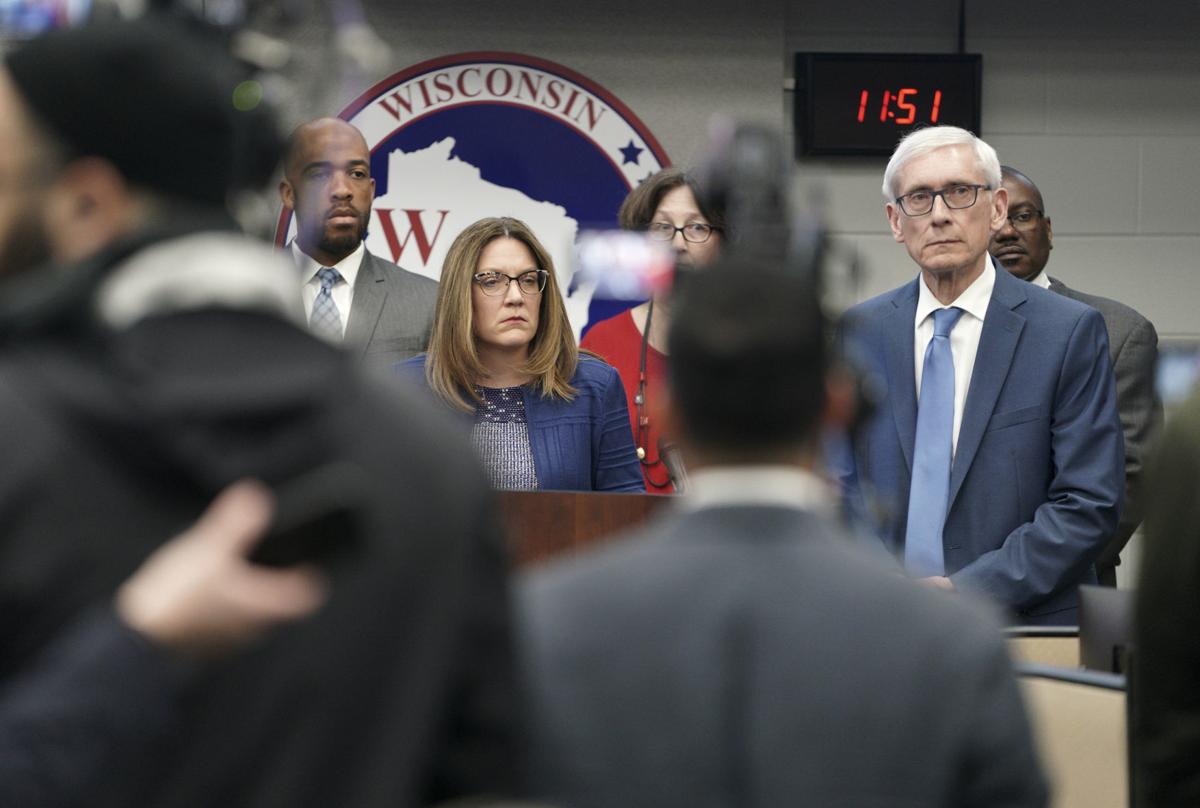 Wisconsin Department of Health Secretary-designee Andrea Palm, left, and Gov. Tony Evers answer reporters' questions in March 2020 at a press conference after declaring a public health emergency in response to the COVID-19 pandemic. Photo: STEVE APPS, WI STATE JOURNAL
In the battle against COVID-19, public health workers spread across states, cities and small towns make up an invisible army on the front lines. But that army, which has suffered neglect for decades, is under assault when it's needed most.
Officials who usually work behind the scenes managing tasks like immunizations and water quality inspections have found themselves center stage. Elected officials and members of the public who are frustrated with the lockdowns and safety restrictions have at times turned public health workers into politicized punching bags, battering them with countless angry calls and even physical threats.
The Associated Press, June 12, 2020

Verbal and physical threats are never warranted. But since the pandemic hit, unelected government health officials have become more powerful. And many would argue some have abused their authority. So their wings are being clipped. Naturally, that's drawing opposition.

Today's read is from Christine Vestal, a writer with Stateline. Here's an excerpt:
Earlier this year, when vaccines became available and caseloads began falling, nearly all states dropped statewide mask mandates, allowed businesses to reopen and ended restrictions on large gatherings.
Many Republican lawmakers want to keep it that way.

Starting last year, mostly GOP state legislators in nearly every state proposed hundreds of bills to either specifically preclude the use of proven public health measures or more broadly tie the hands of state and local health officials, and governors, in a public health crisis.

Here's the complete article, including references to Wisconsin.