THIS IS AN OCCASIONAL BLOG FEATURING GOOD, OFTEN UNDER-REPORTED NEWS STORIES ABOUT LAW ENFORCEMENT.
A Cleveleland police officer and police helped a woman and her son in a life-threatening situation after her car blew a tire and they were left stranded  on the side of the road in late June.
Officer Bradley Colbaugh was called to the scene and found the woman, identified as Alyssa, with her 2-year-old son Karson, not only with a single flat tire, but with four severely worn, bald tires, which were so badly worn that they could have blown at any time.
It posed a serious risk for the mom while driving on the road.
He explained the danger to Alyssa and she understood the risks, but had no choice. She was getting ready to start a new job the next week, the Cleveland Police Department stated; Alyssa had visited five different tire outlets, hoping to set up a payment plan, until her first paycheck arrived, but without success.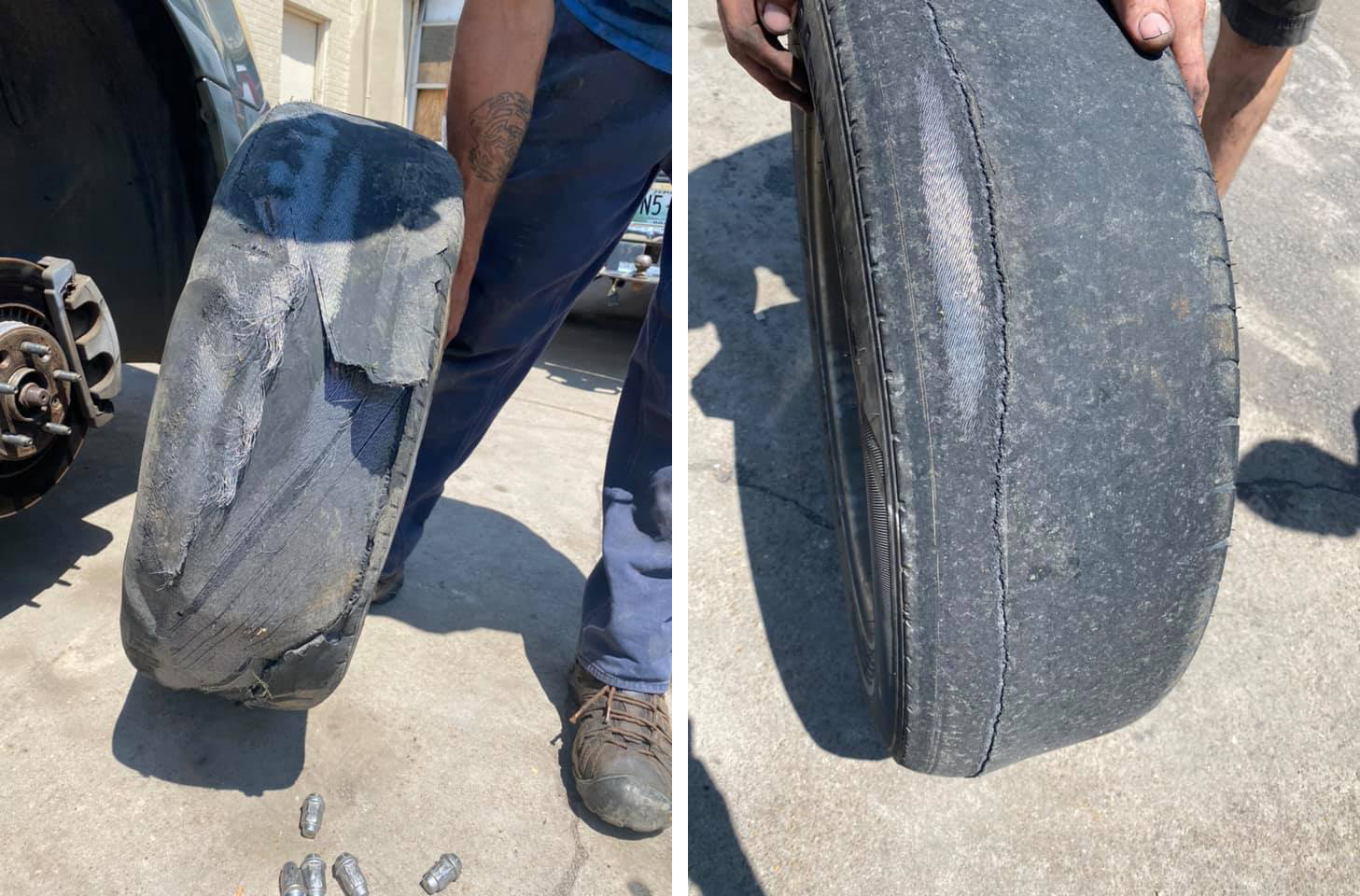 CPD Officer Colbaugh took it upon himself to act on the matter. He called up his good friend Bobby Wilson, owner of Finish Line Tire and Automotive, and they had her vehicle towed to the shop.
Not only did Wilson change the flat tire. He replaced all four tires for the mom, free of charge.

MORE HERE