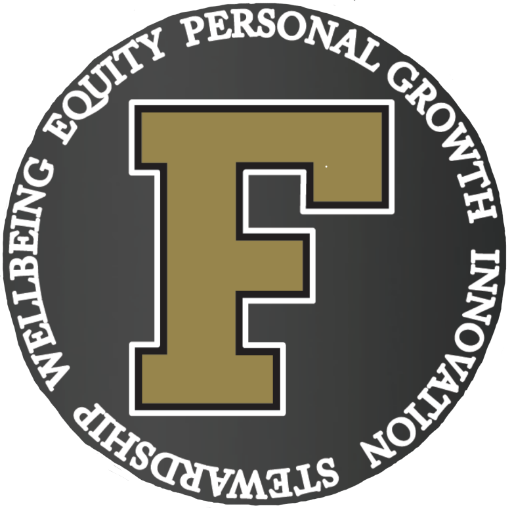 NOTE: The following recap of events that took place in Franklin in 2007 is extensive, but definitely worth the read. As Franklin parents today find themselves battling with a tone deaf school district administrator and school board, my reporting is a glaring example of why the people running our school district can't be trusted.

Part Three is an end-of-the year blog of mine about one of the Top Ten Franklin news stories of 2007:
The Milwaukee Journal/Sentinel, February 22, 2007:

"(Franklin)Schools Superintendent Bill Szakacs will resign from his position at the end of the school year and will receive an undisclosed settlement, the Franklin School District confirmed Thursday. There were few clues to the reasons for Szakacs' departure."

Right in the middle of the debate over Franklin's $78-million referenda, the proposal's #1 cheerleader, the caretaker of the school district for three years was leaving.

Actually, Szakacs was asked to leave, forced out.

It took an open records request filed by the community newspaper to compel the Franklin School District to give a meager response that Szakacs, who earned an annual salary of $120,000, had reached a settlement providing  a payment of $20,000 plus an additional four months of family health insurance coverage. The added coverage runs from September through December of this year. His resignation took effect on July 1.

The reason for the resignation was not disclosed in correspondence provided by the school district in response to an open records request by Oak Creek-Franklin-Greendale-Hales Corners Now.

Taxpayers deserved a full explanation on the Szakacs resignation. They never got one.

After the ballyhooed referenda failed by a large margin, the search began for a new superintendent. On May 10, the Milwaukee Journal/Sentinel reported:

"The Franklin School Board is spending twice as much as it did three years ago for a private search firm to find a new superintendent, even though a growing number of Wisconsin school districts have used a less expensive method with good results. Franklin School Board members approved $22,800 earlier this year to pay School Exec Connect, an Illinois-based search firm, to find a replacement for outgoing Superintendent Bill Szakacs. That's more than twice as much as the $11,000 the School Board approved in 2004 to hire a different Illinois-based search firm, The Bickert Group, to find Szakacs, who announced his resignation in February, several months shy of the end of his extended contract.

Using a private search firm is no guarantee that a new hire will work out. But what irks some taxpayers here is that the School Board could have used the search services of the Wisconsin Association of School Boards, which typically charges $3,000 to $6,000 to find a superintendent.

Kevin Fischer, a critic of the Franklin School Board, said the board's decision to use a private search firm instead of a less expensive way shows the board is "playing fast and loose with the taxpayers' money."

The Franklin School Board chose a new leader for the school system at a time when the public was the least interested, enthused, or engaged about the entire process. For most Franklin residents, the mental heavy lifting ended April 4. At the time of the search, I urged Franklin residents to stay informed, to follow and examine what's happening very closely.

On June 4, the School Board announced that Dr. Steve Patz was the new superintendent beginning with the 2007-2008 school year. For the past eight years Patz served as Superintendent for Chilton Public Schools.

It left me wondering:

Was the new superintendent hired because he can improve student performance and achievement at Franklin?

Or was he hired because he has a successful track record of building new facilities and could possibly engineer a new referendum past the public?

FranklinNOW reporter John Neville wrote the following in a subsequent story:

"FPS spokeswoman Jennifer Klug said [new Superintendent Dr. Steven] Patz's annual salary and some other details of his contract have not yet been determined."

That caused then-FranklinNOW blogger Fred Keller's jaw to drop:

"I'm no Human Resources expert, nor do I negotiate employment contracts for a living, but how in the heck can the Franklin School Board hire a Superintendent and not nail down the guy's annual salary?

Neville notes in his article that former Superintendent Dr. Bill Szakacs' annual salary was $120,000. So what's the mystery; is Patz' salary the same, more, or less than Szakacs'?

Call me old fashioned, but I have always known what my annual salary was BEFORE I accepted a new job."

It was later divulged that Patz's salary was $150,000 a big jump from Szakacs'.

But the Board and the District were very reluctant to release any information about anything associated with Szakacs' forced resignation and the search for his replacement, even though their employers, the taxpayers, deserved to know.

The District Attorney's office sent Szakacs a lengthy letter, demanding answers about a complaint that school district used resources to influence a YES vote on the referenda, including holding a controversial "Assembly" for Franklin High school seniors the Friday before the election.

No charges were filed, but the DA's office is still reviewing the case.

Szakacs landed a job in Iowa.

RELATED READING:

Bigger than masks or CRT…or, why the Franklin Public Schools can't be trusted, Part One

Bigger than masks or CRT…or, why the Franklin Public Schools can't be trusted, Part Two

All of these incidents occurred in 2007. Granted, that was a long time ago. However, some of the 'players' if you will from back then remain. I submit there are built-in institutional philosophies that become engrained in the system, a routine method of doing business. History demonstrates the Franklin Public Schools district has engaged in highly questionable practices, putting their credibility and trustworthiness in doubt.