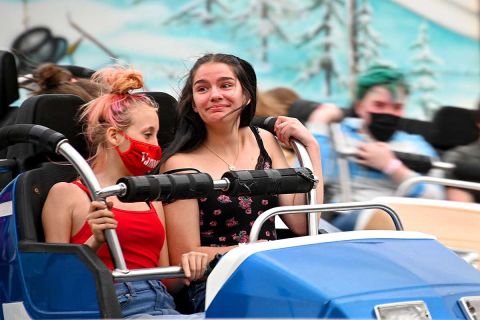 But knowing the city the way I do, probably not.

Most of us (not all because Franklin is full of fuddy-duddies) are plenty excited about the return of the Civic Celebration this year. Personally, I had doubts this would even happen. But our family will be there and looks forward to a great time.

I did take a look at the Civic Celebration schedule and one sentence seriously jumped out at me:

Attendees are reminded to wear masks and socially distance.

Who in the world wrote and or approved that line? (Courtney Day, health director perhaps?)

Are you kidding me?

If COVID isn't dead it's on life support.

There's a survival rate, percentage-wise, of 99, a decimal point, and a ton of 9's after that.

tons of people have been vaccinated.

This is an outdoor festival.

And you're telling, ok, reminding folks to wear masks? That's just crazy.

The schedule says if you don't feel well, stay home. I'd add if you are so worried that you can't attend without a mask, then please, stay away.

A reminder to wear masks. What a freakin' joke.