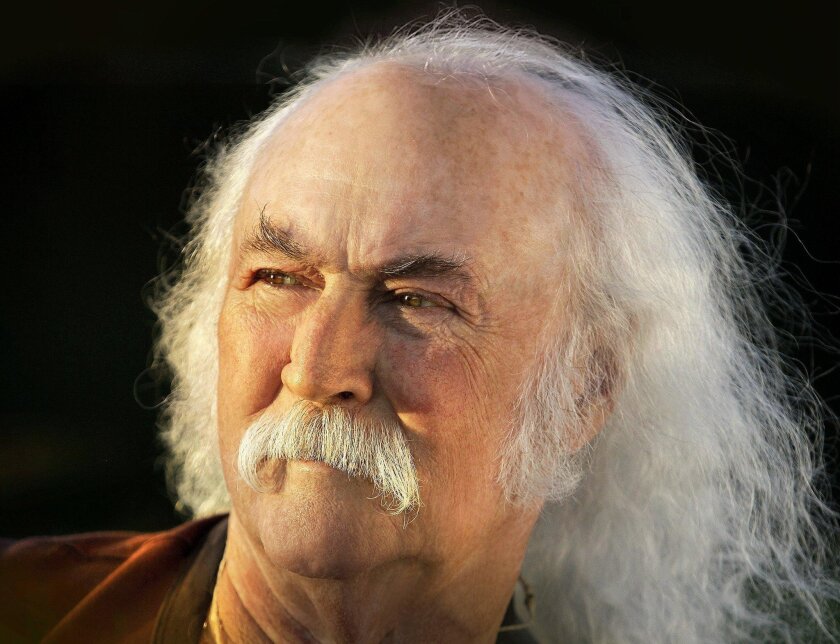 Classic rocker David Crosby was about as blunt as blunt can be in an interview with Howard Stern published Thursday on the website Ultimate Classic Rock.

Crosby has tendonitis in both hands.

"I am losing my ability to play guitar. That's kinda tough," said Crosby.

"I got another year or so of being able to play. And I can teach my parts to somebody else if I really wanna play that bad. But I don't know if I'm gonna play anymore.

"I am at the end of my life, and it's a very strange thing. And here's what I've come to [think] about it: It's not how much time you got, because we really don't know. I could have two weeks, I could have ten years. It's what you do with the time that you do have. So, I'm trying to really spend it well. Each day that I get, I'm very grateful for.
"People get old and die. That's how it works, and I'm gonna. But in the meantime, I'm gonna have myself a bunch of fun. I guarantee it, because I have a PhD in fun, as you well know."

Seen on the far left, Crosby, a member of the Byrds, performs on the Ed Sullivan Show on December 12, 1965, their only appearance on the program.