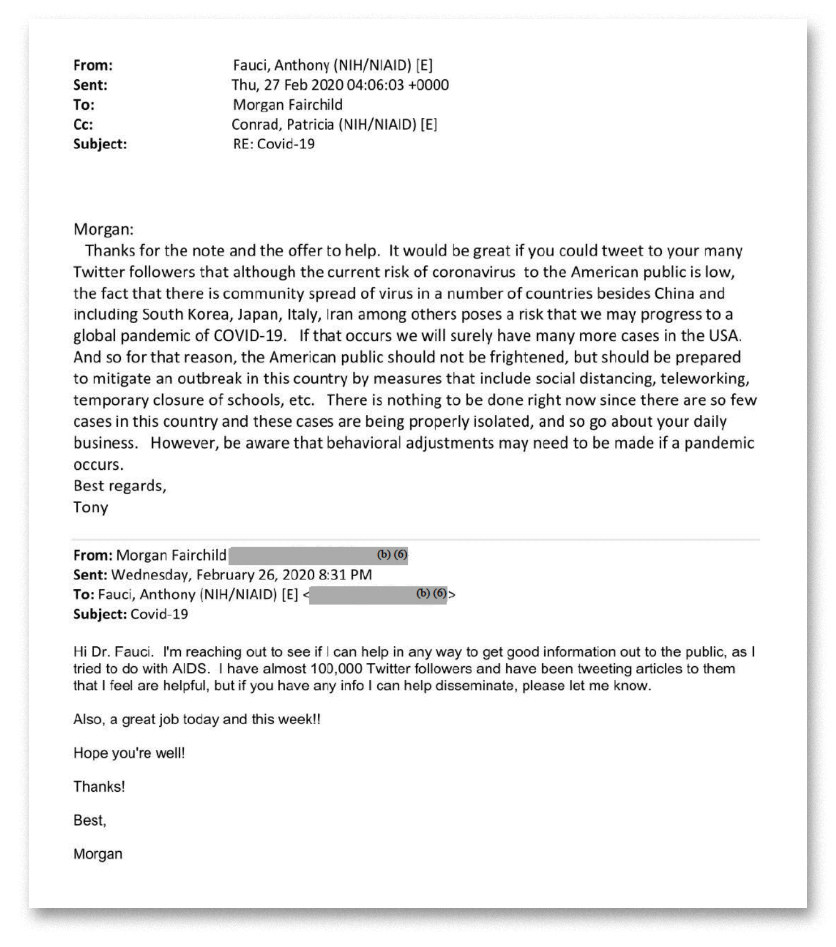 Today's read is from Karol Markowicz of the NY Post. Here's an excerpt:

Scoring the first interview with Fauci after the email release, MSNBC's Nicole Wallace made sure to compliment the discredited doc, saying, "The true mark of someone is if they look good even when their personal emails come out, so you pass the test very few of us would pass." 

I'm sorry, come again? Was she interviewing her bestie for the school paper before prom? Or did the nation need serious answers from the top doctor who determined our pandemic response? 
The lack of real questions was a problem throughout the pandemic. Now that we are almost on the other side, it's fair to demand real answers. 

Here's the entire piece.