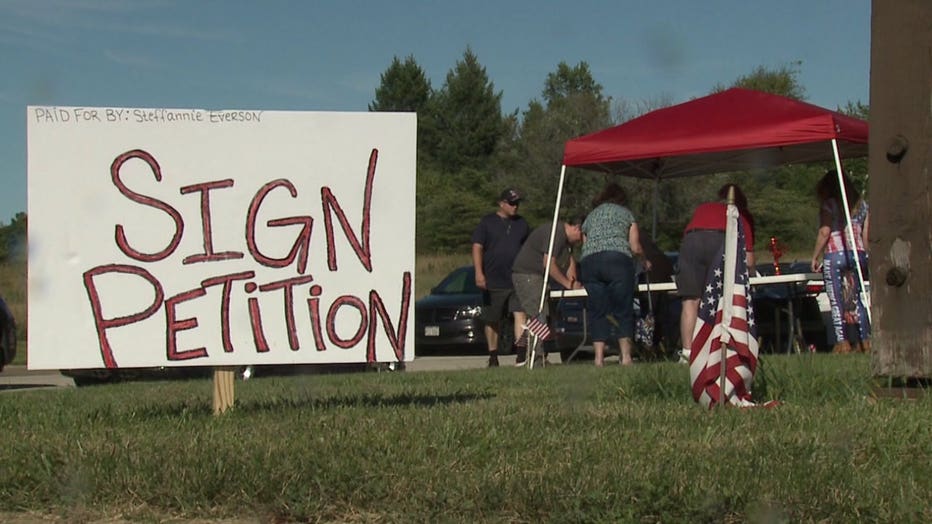 Please listen to the audio of the May 12 meeting of the Franklin School Board and the very end of my testimony where I referred to recalls.

Scroll to the 23:02 mark where I say, "You have to listen respectfully…"

I'm encouraged that after last night's unanimous middle finger by the school board to Franklin kids and parents that folks are fired up to start the recall process.

Number of required signatures
The number of valid signatures required for a recall election is 25% of the number of persons that voted in the last preceding election for the office within the electoral district of the officer sought to be recalled. Each signer must be a qualified voter within the district represented by the officeholder being recalled, and the address of each signer must be located within that district.
Anyone who wants to circulate a recall petition is allowed to request from the appropriate filing officer the exact number of signatures required in the relevant political jurisdiction. When a filing officer receives such a request, they are required to make that determination and provide it to the person who requested the information.
Dates of signatures
When a person signs a recall petition, in order for the signature to count as valid, the person must put on the petition sheet the date that they signed the petition. In order for a signature to count as valid, the dates of signing must:
Be within 60 days from the date the recall petitioner registered with the filing officer.
Not be later than the date of the circulator's signature in the Certification of Circulator.
Franklin City Clerk Sandi Wesolowski informed me a few weeks ago that the total votes cast in Franklin for the office of Governor in the most recent election for that office was 15,593.

That means to recall a school board member a minimum (probably more) of 3899 signatures would be required in a 60-day period, or 65 signatures per day.

The three new board members elected in April are not subject to a recall.