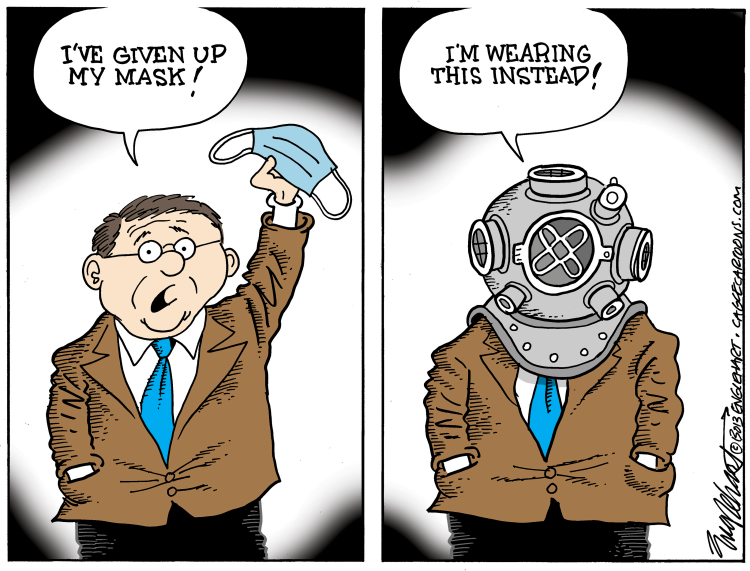 Today's read is from Marc Siegel, M.D., a professor of medicine and medical director of Doctor Radio at NYU Langone Medical Center. Here's a brief excerpt:
Too many of us cling to our masks as we cling to our fears. And our public health officials make the problem worse.
The problem with the CDC guideline shift this past week, to remove masks in most circumstances indoors and outdoors if you have been vaccinated, wasn't that it was too sudden a change, as some critics have maintained, rather it was that it took far too long. And it still skirts the fact that even if you aren't vaccinated, you present a very low risk outside or in a well ventilated area inside. The time for governmental mask mandates has passed.

Read his entire column here.