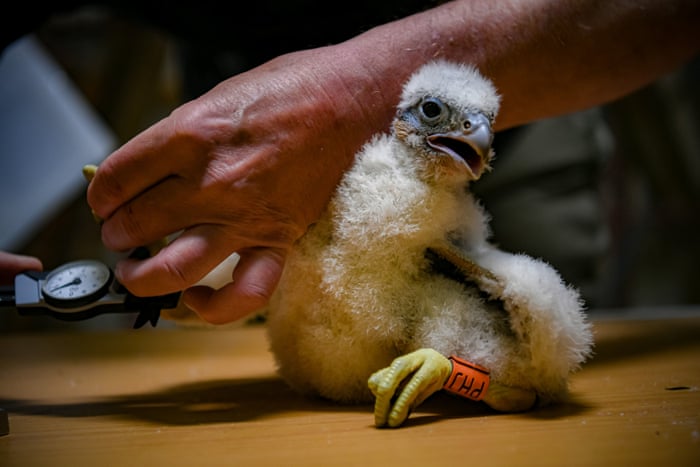 A pictorial week-in-review posted every Sunday.

1) Kate Kleeman, 12, holds the hand of her mom, Hayley, as she receives a coronavirus vaccine at the Annenberg Foundation in Los Angeles, California, May 13, 2021. Photo: REUTERS/Lucy Nicholson

2) Out of order notes are left on gasoline pumps to let motorists know the pumps are empty at a Shell gas station in Woodbridge, Virginia on May 12, 2021. Photo by ANDREW CABALLERO-REYNOLDS/AFP via Getty Images

3) A couple fills up multiple 5 gallon gas tanks at a Wawa gas station, after a cyber attack crippled the biggest fuel pipeline in the country, run by Colonial Pipeline, in Tampa, Florida. Photo: REUTERS/Octavio Jones

4) Elizabeth Dragomir stands in a line of vehicles waiting for gas at Costco after a cyber attack crippled the biggest fuel pipeline in the country, run by Colonial Pipeline, and her car ran out of gas in the parking lot, in Norfolk, Virginia. Photo: REUTERS/Jay Paul

5) U.S. Representative Liz Cheney (R-WY) speaks to the media as she arrives on Capitol Hill in Washington. House Republicans ousted her from a leadership post over her criticism of former President Donald Trump's false claims of a stolen election. Photo: Reuters

6) Asylum-seeking migrants from Venezuela cross the Rio Grande river into the United States from Mexico, in Del Rio, Texas. Photo: REUTERS/James Breeden

7) A member of the Texas Army National Guard lights the river bank for asylum seeking migrant Gerson, of Honduras, as he holds his daughters Elisa, 2, and Arlette, 4,  after crossing the Rio Grande river into the United States from Mexico on raft, in Roma, Texas.  Photo: REUTERS/Adrees Latif

8) Israelis take cover under a bridge after rockets were launched from the Gaza Strip. Photograph: Gil Cohen-Magen/AFP/Getty Images

9) A donkey runs as Palestinians flee their homes during Israeli air and artillery strikes while cross-border violence between the Israeli military and Palestinian militants continues, in the northern Gaza Strip. Photo: REUTERS/Mohammed Salem

10) A combination picture shows a tower building before and after it was destroyed by Israeli air strikes amid a flare-up of Israeli-Palestinian violence, in Gaza City. Photo: REUTERS/Ibraheem Abu Mustafa

11) Pro-Palestine ultra-Orthodox Jews counter-protest a pro-Israel rally at Times Square in New York City. Photo: REUTERS/David 'Dee' Delgado

12) Fireworks explode during celebrations of the Victory Day, marking the 76th anniversary of the victory over Nazi Germany in World War II, in Moscow, Russia, May 9, 2021. Photo: Reuters

13) Family members of Vijay Raju, who died due to coronavirus, mourn before his cremation at a crematorium ground in Giddenahalli village on the outskirts of Bengaluru, India. Photo: Reuters

14) Nurses lay on the floor in the ICU unit during a demonstration on International Nursing and Care day, at the Mont Legia Hospital in Liege, Belgium. Photo: AP

15) Nuns wait for Pope Francis's return to his general audience with the public after a six-month absence because of the coronavirus crisis. Photograph: Franco Origlia/Getty Images

16) Staff at the British Museum unveil an entire 800-year-old stained glass window. Photograph: Victoria Jones/PA

17) An artwork called the Leaves of the Trees is installed in the nave of Southwell Minster. The work by the sculptor Peter Walker features 5,000 steel leaves, each engraved with the word 'hope', laid on the floor. Photograph: Christopher Furlong/Getty Images

18) People dance during a party to celebrate the end of the curfew in Belgium, as the country reopens its outdoor spaces, including terraces of bars and restaurants, after closing down for months due to the coronavirus pandemic, in central Brussels on May 8, 2021. Photo: Yves Herman / Reuters

19) From left: Ruby Zinner, Caroline Reinstadler, Marie Kallis, and Julia Bogdanoff, wearing graduation caps and gowns, drink champagne while taking graduation photos in Washington Square Park on May 9, 2021, in New York City. Photo: Alexi Rosenfeld / Getty

20) Count Binface, a mayoral candidate, poses for photos after London Mayor Sadiq Khan (not pictured) was reelected, at City Hall in London on May 8, 2021. Photo: Henry Nicholls / Reuters

AND FINALLY,

Donald Trump makes National Portrait Gallery debut.