Thank you Bryan Steil!

Honoring National Police Week
I spoke on the House floor this week in support of the men and women of law enforcement. Please take just a few minutes to listen to my speech in support of the police officers who protect our communities in Wisconsin. Click here or on photo below to watch my full speech.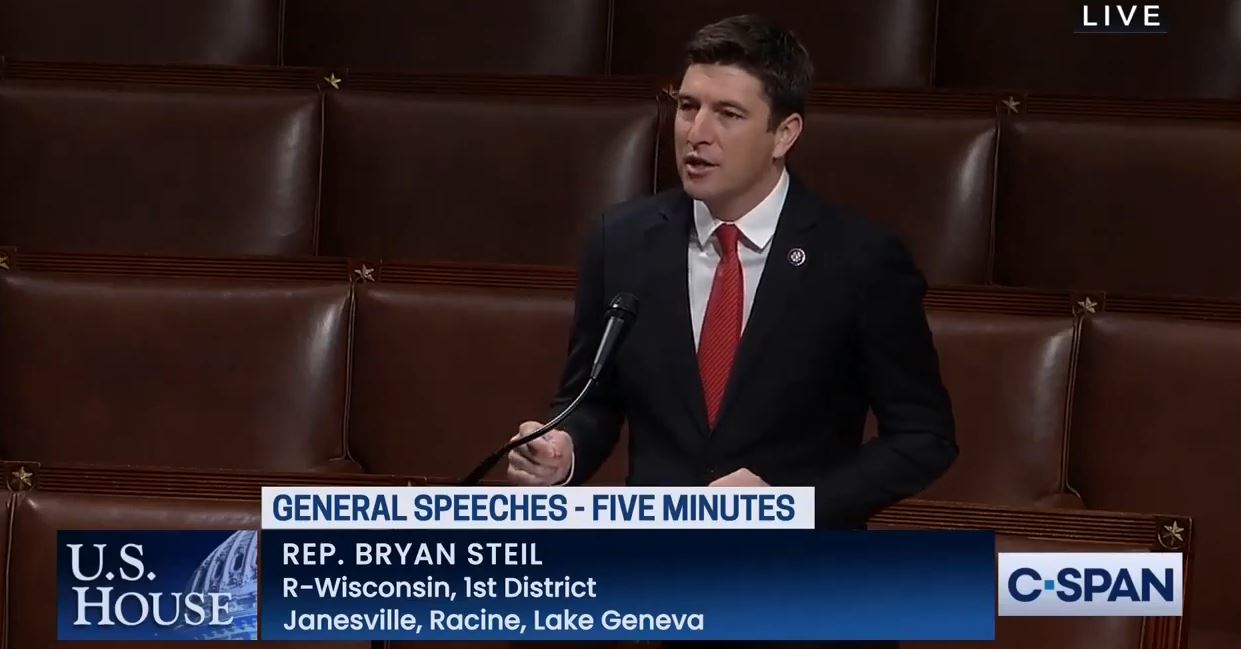 To Wisconsin's Law Enforcement Community, I say thank you. This past year has been particularly tough for law enforcement.

Just outside the Wisconsin State Capitol in Madison is the Wisconsin Law Enforcement Officers Memorial. Last year, this memorial was vandalized and a criminal took a sledgehammer to the granite which is etched with the names of men and women who died in the line of duty protecting our communities.

Last week, 6 more heroes were added to the law enforcement memorial. The ceremony was interrupted by anti-police protestors. During the prayer, protestors yelled that the deaths of these officers were not a sacrifice. Anti-police activists held up signs with hateful words and disrupted a solemn ceremony with vile chants. It was disgusting to see the absolute lack of respect and display of hatred and complete ignorance.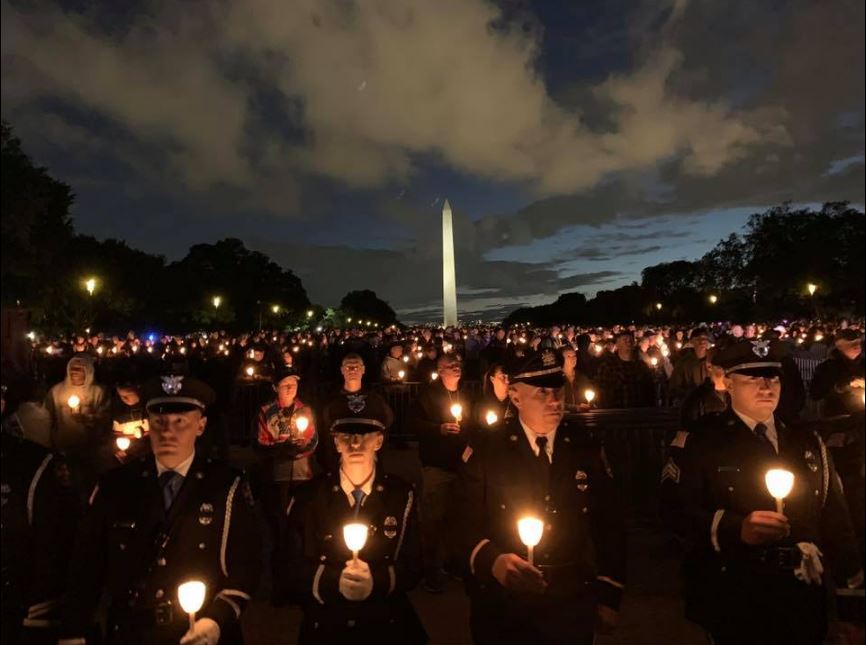 A photo from the 2019 Candlelight Vigil honoring our fallen law enforcement officers.
Contrary to the anti-police protestors at the ceremony, these officers are heroes. They died protecting us. They died protecting our communities. Let me tell you about one of them.

Officer John Hetland was one of those names added to the memorial this year. He was a 24-year veteran of the Racine Police Department. Officer Hetland was a hero. He made a commitment to protect and serve his community – whether on or off duty. When a local business was being robbed at gunpoint, Officer Hetland attempted to stop the suspect. Officer Hetland was murdered when the suspect shot him the in the chest. He died protecting his community.

We have seen anti-police rhetoric far too often. After riots broke out in Kenosha, officers from Kenosha, Racine, Walworth, Waukesha, Milwaukee, and Rock counties, and across the state, put their lives on the line to defend Kenosha and protect our community. I'll never forget hearing those same vulgar chants when criminals attacked our officers in Kenosha. As fires were being set throughout the city, I remember watching officers duck from Molotov cocktails being hurled in their direction. Bricks, water bottles filled with cement were thrown at law enforcement. Even as one officer was struck in the head by a brick and knocked unconscious, the criminals cheered. It was unbelievable and heartbreaking.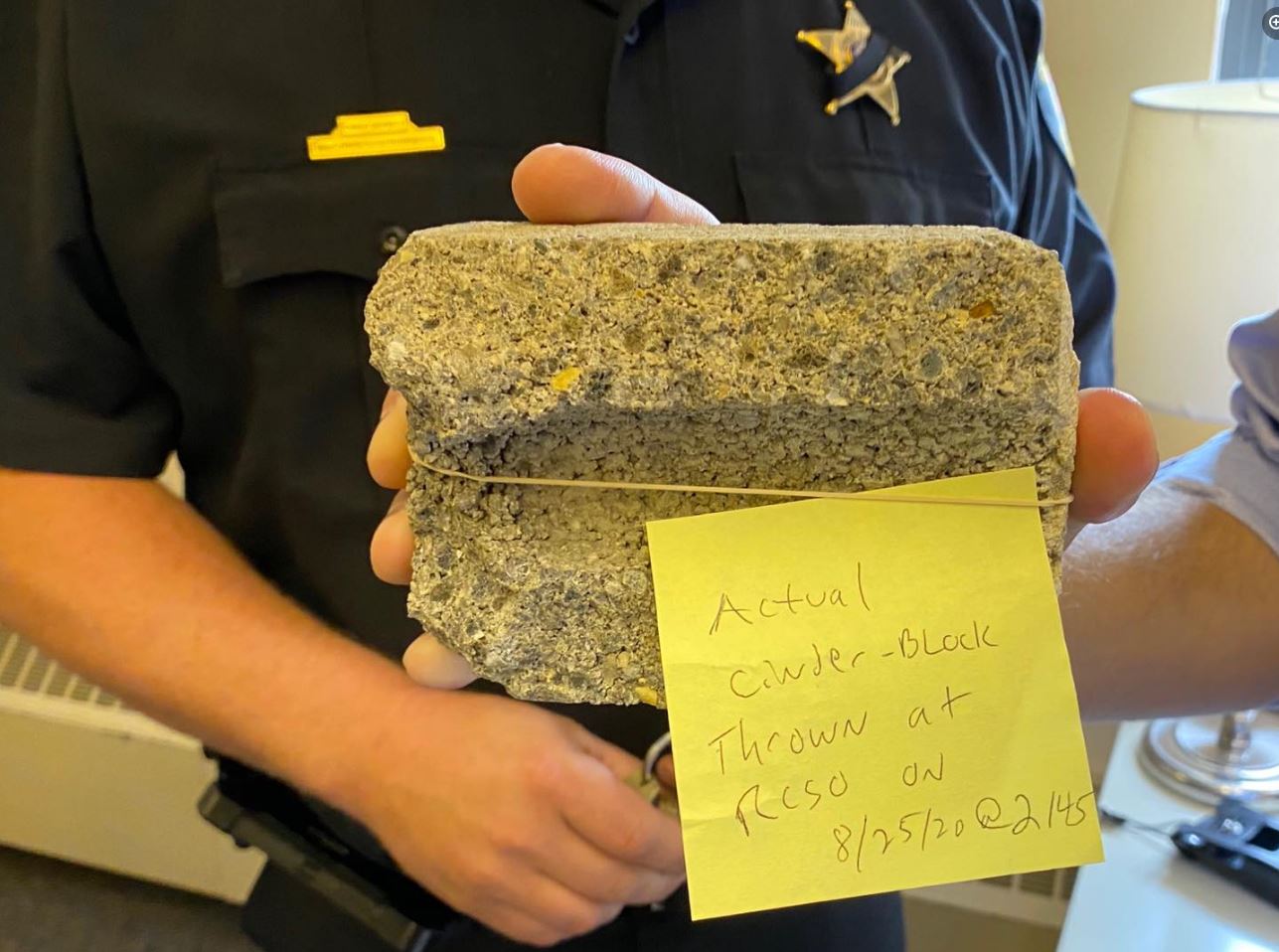 Above, I am holding a cinder block thrown at a Rock County Sheriff's Deputy working to restore peace during the Kenosha riots in August 2020
Violence towards our police officers is something that our nation cannot tolerate. We should collectively speak out against the attacks on our police and the "defund the police" rhetoric. We should be supporting our men and women in law enforcement. To the members of law enforcement listening, I want you to know this – the people of Wisconsin's First Congressional District stand behind you.
Thank you for keeping us safe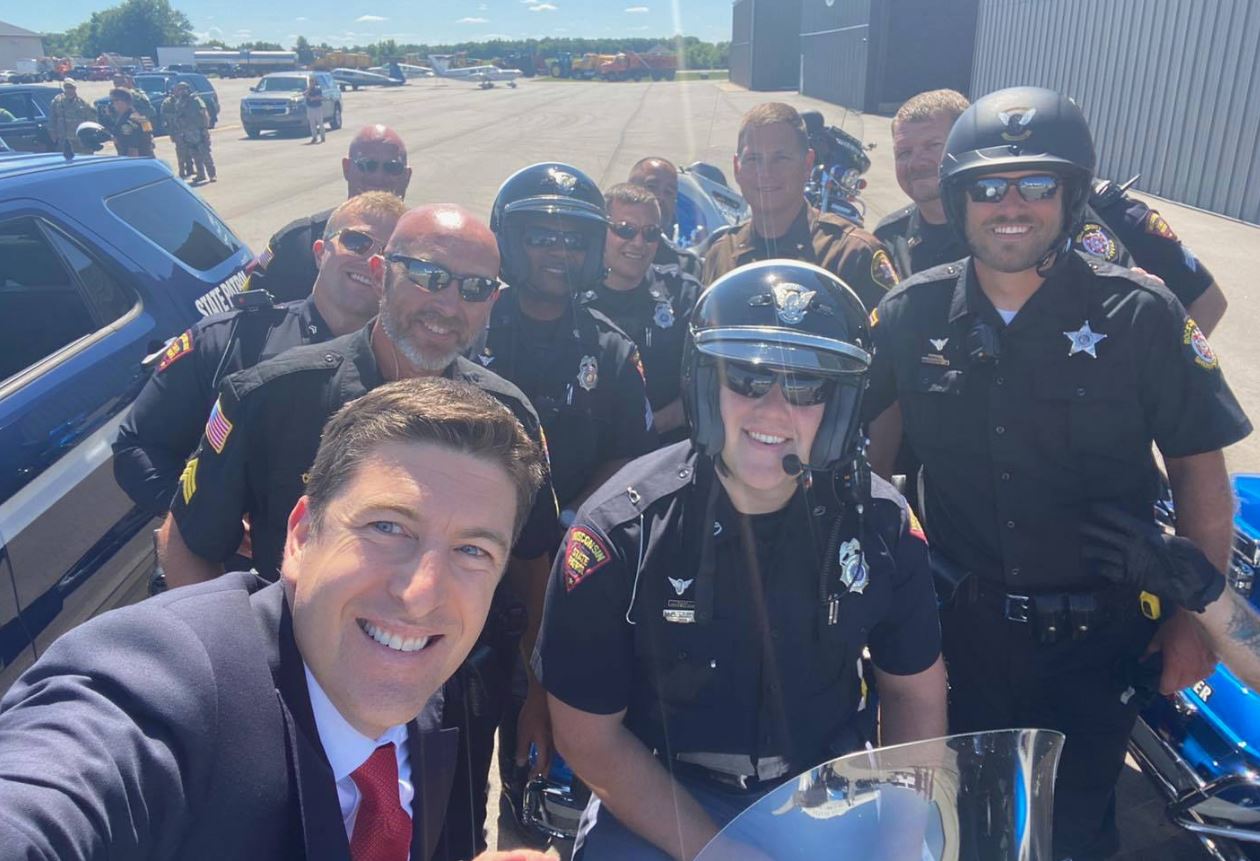 On Wisconsin,

Bryan G. Steil
Member of Congress