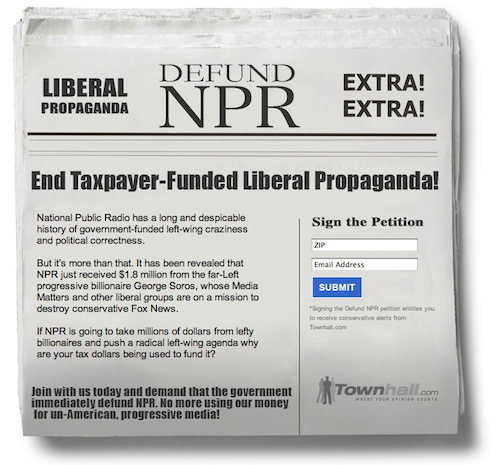 NOTE: I worked at WUWM Milwaukee Public Radio from May 1978 to August 1989 when my contract wasn't renewed. I then went to work at WTMJ Radio in Milwaukee.

Today's read is from Tim Graham, director of media analysis for the Media Research Center. Here's an excerpt:
National Public Radio is celebrating its 50th anniversary this week in a classic way: asking its fans for money.
If you're a conservative, you see NPR as a sandbox for liberals and object to your tax dollars going to that propaganda. If you're a liberal, you love it dearly and fight any attempt to cut its federal funding.
I would like to ask for a refund. I've been paying taxes for more than 40 years, and I would like my involuntary donations to NPR returned to me.

Read the entire column here.