Culinary no-no began on Father's Day 2007, a beautiful summer day, when I wrote about grilling brats. And eating brats. And topping those brats. I was inspired by my wife, Jennifer who, in my admittedly unscientific opinion, ruins brats by squirting ketchup on them. Other dining taboos quickly came to mind. The original idea was to take this concept only a few months, till the end of summer and then pull the plug. Then the unexpected happened. People started reading Culinary no-no. Lots of folks. So we keep doing the no-no.
Years ago vodka went on steroids and hasn't looked back. I referenced the explosion in Culinary no-no #3 dating all the way back to July 1, 2007:
There are literally hundreds and hundreds and hundreds of varieties of martinis, from appletinis to Zen (green tea liqueur) martinis.
Still many social drinkers settle for the classic martini.
Where I draw the line is the dirty martini.
Dirty martinis are made with a bit of olive juice or olive brine.
Why not just order a classic martini and then liberally shake salt into the drink. That's what a dirty martini amounts to.
Some martini aficionados aren't satisfied with a dirty martini. I've seen, and most of the time it's women, order a very dirty martini. I've also seen women send the drink back, claiming it's not dirty enough.
Dennis, one of the bartenders my wife and I know at the California Grill in the Contemporary Resort at Walt Disney World just shook his head in disbelief after mixing a dirty martini for a female patron. Dennis looked at us and said, "Now why would anybody want to ruin good, quality alcohol?'
Precisely.
And yet, one web site claims Dirty Martini is the most popular martini recipe searched for online in the world.
My goodness, give me any one of these:

APPLE PIE MARTINI
BUSY BEE STING MARTINI
CHOCO-COCONUTINI
DOUBLE TROUBLE MARTINI
EAGER BEAVER MARTINI
GOLD FINGER MARTINI
HAEMORRHAGING BRAIN MARTINI
IN & OUT MARTINI
JAMES BOND MARTINI
KEY LIME PIE MARTINI
KURRANT AFFAIR MARTINI
LADY GODIVA MARTINI
MARTINI THYME
NAKED MARTINI
ORGASMATINI
PEACHIE KEEN MARTINI
QUARTERDECK MARTINI
ROLLS ROYCE MARTINI
SATAN'S WHISKERS MARTINI
TOOTSIE ROLL MARTINI
TUXEDO MARTINI
ULTIMATE CRANBERRY MARTINI
VAMPIRE PROOF MARTINI
WHAT IS THAT MARTINI?
XENA MARTINI
YOU'RE FIRED MARTINI
Z-TINI

But I'll pass on a dirty martini.

—From Culinary no-no #3, July 1, 2007

You get the point. Pick a flavor, any flavor right out of thin air and there's probably a bottled vodka of same at your grocery store's liquor department.
A similar diversity has yet to hit whiskey. However I've been getting pop-up ads on my PC about what I consider to be a rather bizarre concoction.

It's called Skrewball Whiskey.

What in the world is that?

The company website offers this description:

Born in Ocean Beach, California, Skrewball started from the passion of a bartender and foodie who owned a local watering hole. When he first combined his favorite classics—peanut butter and whiskey—to create the most delicious shot, many snubbed their nose at this idea. He teamed up with his wife to create Skrewball Peanut Butter Whiskey—and to their surprise, ended up creating something even better than the original shot.
Actually it's a highly commendable story.
And the stuff can be found everywhere.

Our family is seriously considering a visit to Universal Orlando during the holidays. A relatively new restaurant at CityWalk, Universal's entertainment district is BigFire that replaced Emeril's Orlando.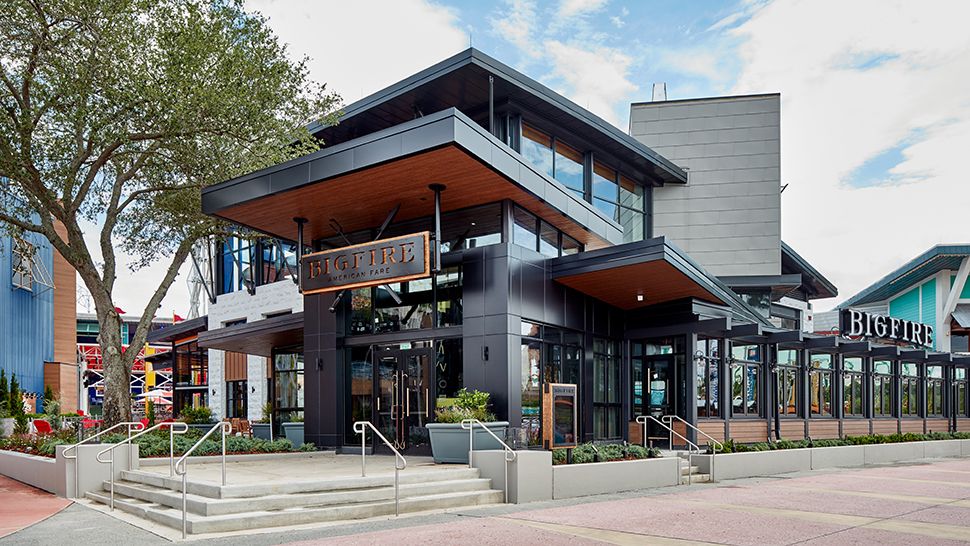 On the drink menu: PB&J – Skrewball Peanut Butter Whiskey, Four Roses Small Batch Bourbon, St. George Raspberry Liqueur.

Here's a slightly different version.

To repeat, Skrewball is everywhere. My friend Dave Bartels who runs The Point After Pub and Grille here in Franklin serves the whiskey.

Bartels told me, "A little too sweet for me and I'm not a huge peanut butter fan to begin with. It is an easy shot to do. The 'kids' (25 year-olds) love it."

The National Peanut Board interviewed Brittany Yeng, co-founder of Skrewball Peanut Butter Whiskey. You saw here in the above video.
Q: How would you describe this whiskey to someone who's never tried it, or who might be a little skeptical about trying it?
We say, tasting it is believing it. There definitely is a peanut butter-forward flavor. You have that smooth, creamy, savory peanut butter. It's kind of more like a peanut butter cup flavor that really balances the bold bite of whiskey.

Q: What do you say to the detractors, or the whiskey purists who dislike the idea of peanut butter flavored whiskey?
It's fine if it's not for everyone. But don't make any judgments until you try it. My group of friends were not whiskey drinkers at all. They're wine drinkers. And they were like, "I'm going to try this. I'm going to pretend to like it." Then, to see the shock on their faces when they're like, "this is good. I like whiskey!" I think it's amazing to see people convert. And on the flip side, there's people that are pure whiskey drinkers. The idea of smoothing over their fine whiskey with peanut butter is just sacrilegious or something.

But, you know, there's something unique about peanut butter. You don't really see peanut butter in the beverage industry. So that aspect has intrigued them. And they try it and they're like, "Whoa, I actually do enjoy this." We're not trying to be everyone's favorite drink. But we've found something that's just like peanut butter itself. It's something that most people enjoy. Lately I've especially seen peanut butter being enjoyed more adventurously than it has been in the past. It's not just the peanut butter and jelly sandwich anymore.
Though it seems awfully strange I could be totally wrong about Skrewball. My intense curiosity has grabbed a hold of me. Dave Bartels, here I come!

CULINARY NO-NO BONUSES
Pork Prices Set to Surge Just in Time for BBQ Season

Woman thought she saw a terrifying creature outside her window