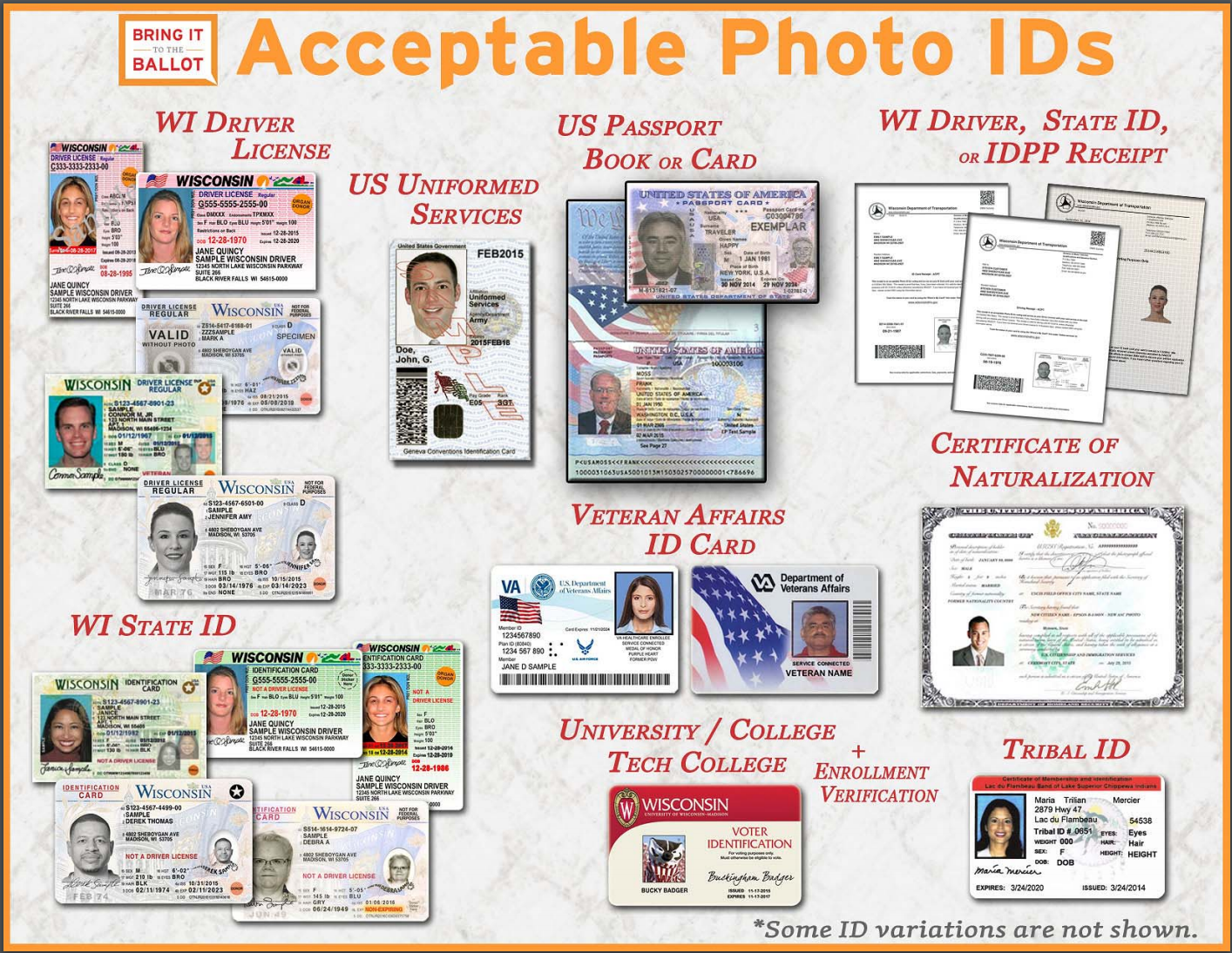 I've not seen any news stories about any voting irregularities or photo ID problems in Tuesday's election. Usually there's some account of someone screaming "DISENFRANCHISED." But it appears Tuesday went smoothly. That's because photo ID makes sense, it's easy, and it works.

A very under-reported story was the release last week of an Associated Press-NORC center for Public Affairs Research poll that found overall, 72% of American adults approve of requiring photo identification to vote. The vast majority of Republicans (91%) are in favor of requiring an ID to vote with over half of Democrats joining them in backing the idea. Only 24% of Democrats opposed the laws.

The AP called the results "rare bipartisan support on a measure." The nationwide poll was conducted March 25-29, 2021 with online and telephone interviews using landlines and cell phones with 1,166 adults.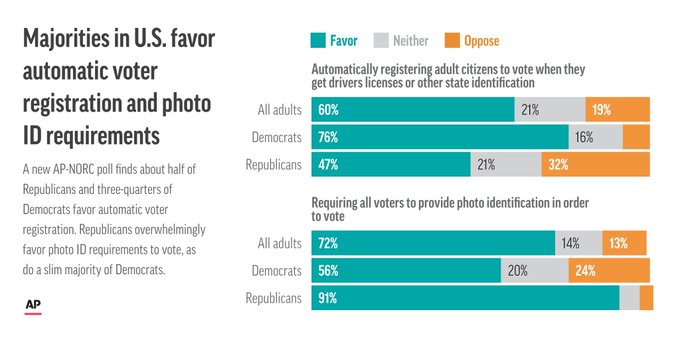 Poll findings demonstrate how out of touch WI Democrats are on this issue.
Wisconsin's photo identification requirement for voting was signed into law by Gov. Scott Walker in May of 2011.

The state Senate approved the bill 19-14. All 14 Democrats voted against it.

The state Assembly approved the bill 59-36. Only one Democrat voted in favor: State Representative Peggy Krusick who represented parts of Milwaukee, West Allis, West Milwaukee, and Greenfield.

Granted that was 10 years ago. But let's be honest. Nothing's changed. How many legislative WI Democrats today would support photo ID? They'd get rid of it in a heartbeat if they could.

As for the question in the above headline…we all know why the Dems despise photo ID.