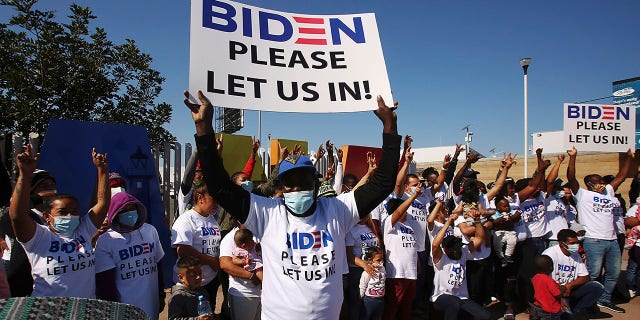 Migrants from Central America and elsewhere, hoping to cross and request asylum in the U.S., hold banners and shout slogans to President Biden. (REUTERS/Jorge Duenes)
Today's read is from Betsy McCaughey, Ph.D., a well-known political commentator, constitutional expert, and regular guest on Fox News, CNBC and many national radio programs, including Dennis Miller, Sean Hannity and Lars Larson. Here's an excerpt:
If your kids are in public school or you pay school taxes, you need to know the facts.
The media show photos of young migrant children. Don't fall for that. Three-quarters of these unaccompanied minors are young men ages 15 to 17. Think tattoos, not teddy bears…allowing this wave of migration to continue now will cripple our public schools and further set back our kids, just when they're struggling to get back on the learning track.

Read the entire column with all the awful details here.