Culinary no-no began on Father's Day 2007, a beautiful summer day, when I wrote about grilling brats. And eating brats. And topping those brats. I was inspired by my wife, Jennifer who, in my admittedly unscientific opinion, ruins brats by squirting ketchup on them. Other dining taboos quickly came to mind. The original idea was to take this concept only a few months, till the end of summer and then pull the plug. Then the unexpected happened. People started reading Culinary no-no. Lots of folks. So we keep doing the no-no.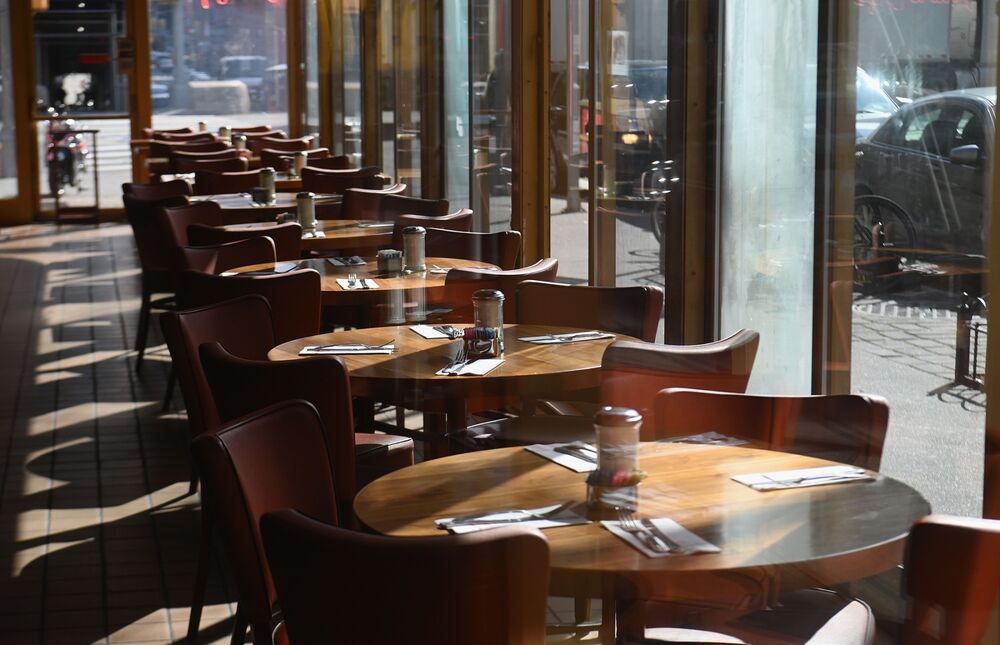 The year 2020 was the most challenging year ever experienced by the restaurant industry.

That bit of cheery news was recently confirmed by the the National Restaurant Association that recently released its 2021 State of the Restaurant Industry Report. the document measures the impact of the coronavirus pandemic on the restaurant industry and examines the current state of key pillars including technology and off-premises, labor, and menu trends across segments based on a survey of 6,000 restaurant operators and consumer preferences from a survey of 1,000 adults.

As you can imagine the findings are not good:
Restaurant and foodservice industry sales fell by $240 billion in 2020 from an expected level of $899 billion.
As of December 1, 2020, more than 110,000 eating and drinking places were closed for business temporarily, or for good.
The eating and drinking place sector finished 2020 nearly 2.5 million jobs below its pre-coronavirus level.

72% of restaurant owners who closed for good say it's unlikely they'll open another restaurant concept in the months or years ahead.

Only 48% think they'll stay in the restaurant industry in some form in the months or years ahead.

62% of fine dining operators and 54% of both family dining and casual dining operators say staffing levels are more than 20% below normal.

There are nearly two million fewer 16-to-34-year-olds in the labor force, the most prominent age cohort in the restaurant industry workforce.

Restaurants were hit harder than any other industry during the pandemic, and still have the longest climb back to pre-coronavirus employment levels.
"As we approach the one-year mark of pandemic-related dining restrictions, we know that virtually every restaurant in every community has been impacted. Amid an ever-changing landscape of dining restrictions and widespread closures, restaurants found ways to adapt, keep people employed, and safely serve our guests," said Tom Bené, President & CEO of the National Restaurant Association.

Here's one way restaurants are coping:
7 in 10 full-service operators added alcohol to go since March 2020.

35% of off-premises customers—with millennials leading the category at 53%—are more likely to choose a restaurant if it offers the option of including alcoholic beverages with the to-go order.
Stateline reports:

"…at least 32 states decided during the pandemic to allow restaurants to sell cocktails to-go in some form, according to Mike Whatley, a vice president at the National Restaurant Association, an industry trade group. Beer and wine to-go are included as well, said Steve Gross, a vice president at the Wine Institute, a wine industry trade group. Lawmakers in some states are pushing to make the changes permanent.
"The cocktails to-go rules—such as whether the alcohol needs to be placed in a specific container, what the packaging looks like and whether it must be placed in a vehicle's trunk—differ from state to state.
"While more than two dozen states allowed beer or wine to-go sales before the pandemic, typically in conjunction with the sale of food, mixed drinks are a new addition.
"'At first, we were apprehensive about the logistics, but then we realized this was the new reality and opted to do it,' said (Sarah) White, the chief operating officer of YHR Holdings, which operates the Cowboy Café and three Lost Dog Cafés in Northern Virginia. 'It's not a huge chunk of sales, but it's something, and right now, something counts'."
Wisconsin is NOT one of the many states that allows cocktails-to-go. State Rep. David Steffen, R-Green Bay, and Sen. Mary Felzkowski, R-Irma, have sponsored legislation that would allow establishments with Class B liquor licenses to sell to-go cocktails or wine by the glass with a tamper-evident seal From an analysis by the Legislative Reference Bureau about Assembly Bill 32:

This bill allows certain alcohol beverage retailers to sell intoxicating liquor by the glass for consumption away from the licensed premises if the retailer seals the container of intoxicating liquor with a tamper-evident seal before the intoxicating liquor is removed from the premises. Under current law, with limited exceptions, no person may sell alcohol beverages to a consumer unless the seller possesses a license or permit authorizing the sale. Except when issued to a winery, a "Class B" license authorizes the retail sale of intoxicating liquor, which includes wine and distilled spirits, by the glass for consumption on the licensed premises. This bill allows a "Class B" licensed retailer to sell intoxicating liquor by the glass for consumption off the licensed premises if the licensee seals the container of intoxicating liquor with a tamper-evident seal before the intoxicating liquor is removed from the premises. The bill thus allows the retailer to sell, for example, mixed-drinks and glasses of wine to-go in sealed containers.

Struggling restaurant owners in Wisconsin can't wait for the bill to be come law and offer cocktails-to go. Opposed would be the WI Grocers Association. A lobbyist for the association, Brandon Scholz submits the bill doesn't allow home delivery of alcohol.

"The bill is insufficient and deficient because it doesn't recognize consumers statewide who may want more than a glass of beer at curbside. It denies consumers the ability to purchase what they want – like a 12-pack or bottle of wine, or a bottle of spirits," said Scholz. He's got a point and suggests the bill be changed to to include home delivery of beer, wine and spirits.

That seems reasonable and would provide more relief to more WI businesses. Assembly Bill 32 has yet to receive a public hearings. Sponsors will need to address concerns about abuse pointed out by Stateline.

CULINARY NO-NO BONUSES
Fraught scene over discarded food at Fred Meyer highlights hunger, challenges of distribution in storm
The Perks of Working for Delivery Apps Are Dwindling Amid Scams and Scheduling Penalties

Unhealthy Foods Aren't Just Bad For You, They May Also Be Addictive

ICYMI, Culinary no-no #685