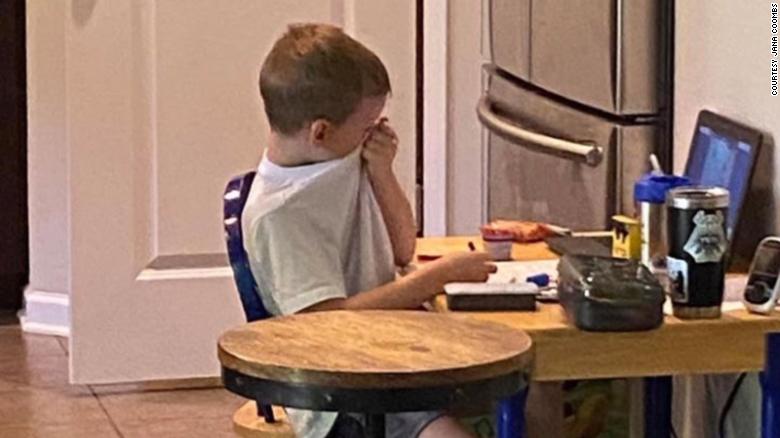 "When her son returned to virtual learning last August, Jana Coombs saw him struggling. Her 5-year-old, a kindergartener at a school in Coweta County, Georgia, was so frustrated with the remote back-to-school experience, that he put his head down and cried. Seeing him in pain, Coombs knew she needed to do something. So she snapped a photo (above) and shared it online in hopes of raising awareness around the difficulty some students face not being in a classroom."
—CNN
Today's read is from Salena Zito, a Main Street national political journalist. Here's an excerpt:
Centers for Disease Control and Prevention data shows that beginning with the closings last spring, emergency rooms across the country experienced a spike in the number of visits from children under 18 for mental health needs.
"This isn't a left-right problem. It's a unilateral problem. This is our children. They need to go back to school. We need to follow the science. That's my main point, and I am unwilling to have my children's education held hostage any longer."

Read the entire column here.