Photo: jsonline.com

Sunday marked the 10th anniversary of the controversial ACT 10 legislation approved during the most tumultuous period in state government history. I thought the Milwaukee Journal Sentinel did a fine job recapping that timeframe:
While it still riles Democrats and union officials, Act 10 is now securely embedded in how the state and local governments and schools operate.
It saved the state billions of dollars and took away much of the say government employees had in their workplaces, kicking off a rapid decline in union participation. Today, unions in Wisconsin claim 137,000 fewer members in the public and private sector than they did a decade ago.

Another MJS article quoted Governor Scott Walker on the initial reception the bill got in the GOP-controlled Legislature:
"When I went in (the Assembly Republican caucus) and told them what we were going to do, it was like a scene out of 'Braveheart.' They wanted to lift me up on their shoulders and go out to battle," Walker said in a recent interview. "When I went to the Senate caucus … it was like I had told them their puppy had died. A number of them were not keen on making that kind of dramatic change."
Photo: jsonline.com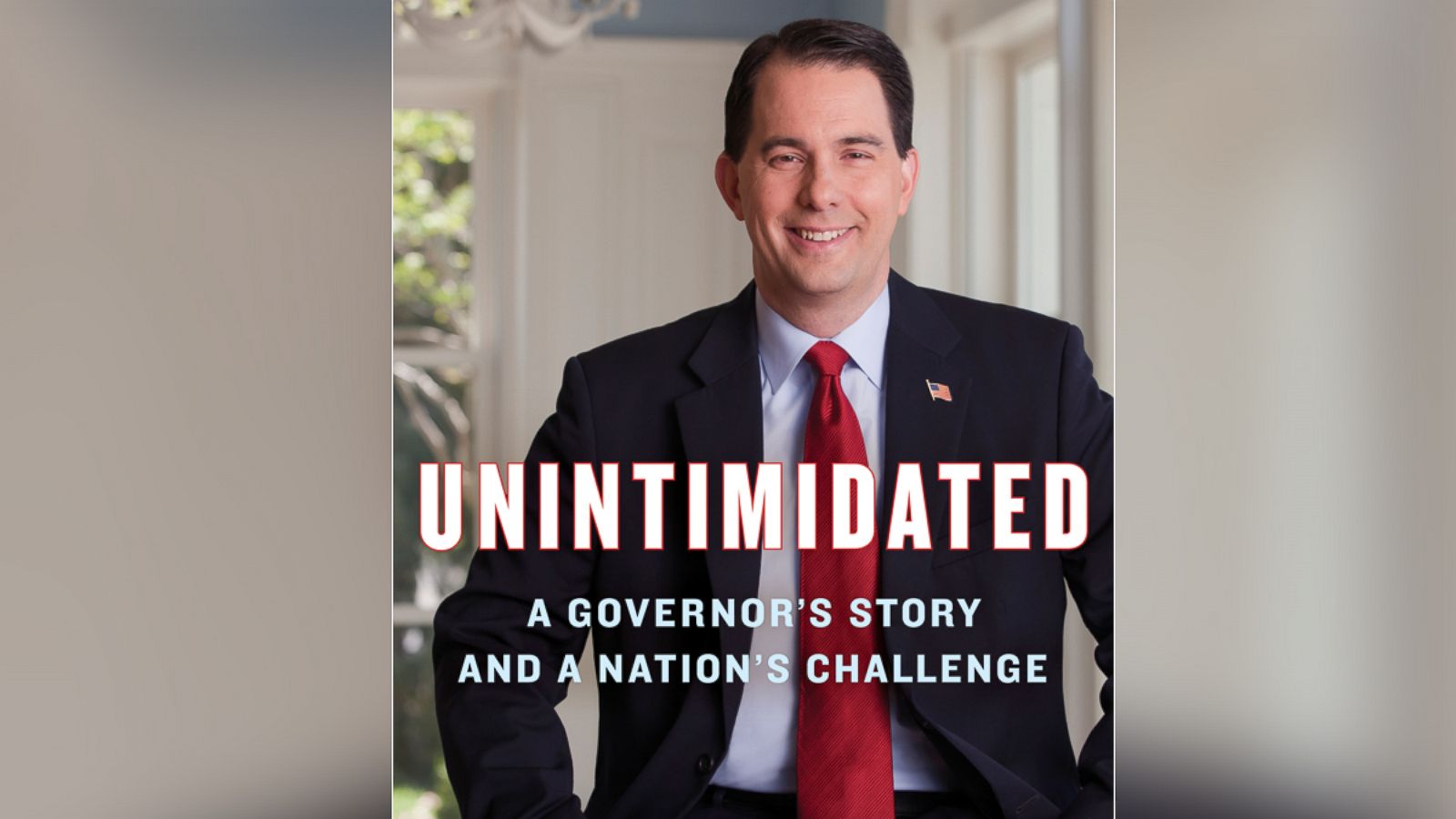 No, it wasn't easy. But it had to be done, as Walker explained in his 2013 book, "Unintimidated." Here's an excerpt supplied by ABC News:
When I took office in January 2011, our state faced a massive $3.6 billion budget deficit and a stark choice: We could raise taxes or lay off more than ten thousand middle-class government workers to close the gap, or we could reform the corrupt system of political cronyism and collective bargaining—in which union bosses collected involuntary dues from every government employee, and had effective veto power over any changes to their pay, benefits, or working conditions—that was driving our state into fiscal ruin.
We chose reform. The state legislature passed my budget repair bill, known as Act 10, that requires public workers to contribute 5.8 percent of their salaries to their pensions (up from zero for most) and to pay 12. 6 percent of their health insurance premiums (up from about 6 percent).
We ended collective bargaining for everything except base wages. We ended compulsory union membership, and stopped the forced collection of union dues—allowing teachers and other public workers to choose for the first time whether they wanted to join the union and pay dues. And we freed school districts from the stranglehold of collective bargaining rules—allowing them, for example, to buy health insurance on the open market and hire and fire teachers based on merit for the first time.
Today, thanks to these reforms, the $3. 6 billion deficit we inherited has turned into more than a half-billion-dollar surplus.School districts across Wisconsin have saved tens of millions of dollars—money they have used to offset state spending cuts and improve education, instead of laying off teachers. Property taxes dropped for the first time in over a decade. Unemployment is down. Our bond rating is solid. For the first time in state history, we set aside money in two consecutive years for the rainy day fund. And Wisconsin's pension system is the only one in the country that is fully funded.
Seems like common sense, right?
Well, the union bosses in Washington and Madison didn't see it that way. They understood that our reforms were the leading edge of a national grassroots movement for fiscal reform—a movement that is flying below the radar of the mainstream media, but which holds the hope for a bold conservative resurgence across America.
They understood the threat this grassroots movement posed to their entrenched interests. So they decided to fight back.
And they made Wisconsin ground zero in their counteroffensive.
Why did they pick Wisconsin to draw their line in the sand?

Ultimately, the unions took their stand in Wisconsin because of the unprecedented nature of our reforms. We did not simply go after the money—the lavish benefits the unions had extorted from taxpayers over the years. We dismantled the entire system of corruption and cronyism by which the unions perpetuated their political power and dictated spending decisions to state and local government. We took the reins of power from the union bosses and put the taxpayers back in charge.
So they threw everything they had at us. They mobilized some one hundred thousand protesters to take over the Wisconsin State capitol in a sit in that helped give birth to the Occupy movement. They transported agitators from Illinois, New York, Nevada, and other states; banged drums and blasted horns day and night; harassed and spit on lawmakers as they made their way through the capitol; and turned our historic rotunda into a theater of the absurd.
They picketed my home and those of Republican lawmakers, harassed our families at school and even at the grocery store, and shouted us down at county fairs and ceremonial events across Wisconsin—all in an effort to intimidate us.
When their intimidation tactics failed to deter us, fourteen Democratic state senators fled the state—abdicating their constitutional duties in an effort to deny us a quorum needed to even take up our reforms.
When we found a way around their obstructionist tactics, they turned to the courts to stop us—targeting a good and decent Wisconsin supreme court justice for defeat simply because they thought he would vote to sustain our reforms.
When that judicial coup failed, they tried to recall six Republican state senators, guilty of no official misconduct, simply because they voted for our reforms.
When that effort failed to put the senate back in Democratic hands, they tried to recall more Republican senators. They tried to recall our lieutenant governor. And they tried to recall me.
They failed.
Despite everything they threw our way, we pressed forward with our reforms. And the results are there for all to see: Wisconsin is back in the black. Our economy is growing. Business is expanding. Jobs are being created. Taxes are falling. Educational opportunities are improving. The legislature remains in Republican hands. The state supreme court has upheld our reforms. So have the federal courts.