Culinary no-no began on Father's Day 2007, a beautiful summer day, when I wrote about grilling brats. And eating brats. And topping those brats. I was inspired by my wife, Jennifer who, in my admittedly unscientific opinion, ruins brats by squirting ketchup on them. Other dining taboos quickly came to mind. The original idea was to take this concept only a few months, till the end of summer and then pull the plug. Then the unexpected happened. People started reading Culinary no-no. Lots of folks. So we keep doing the no-no.
You know, of course, what today is.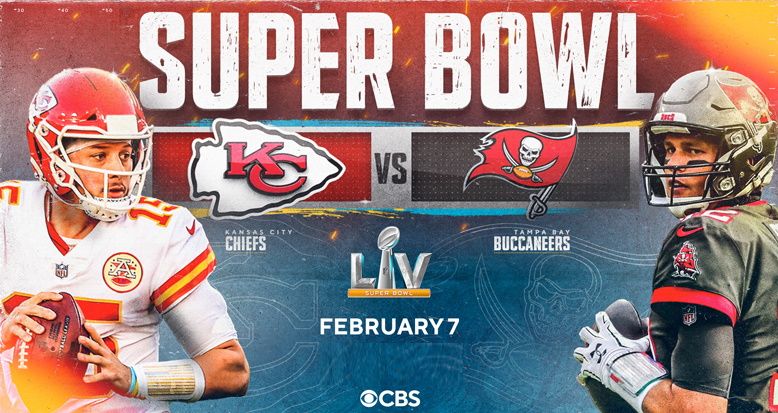 If you're planning a Super Bowl party, by now you've done some preparation. Making your task easier is the fact there are standard can't lose items guests will love. Here's a list from 2020 that's spot on, incredibly difficult to argue with.

But this is 2021, and everything in America is royally messed up, and that's true beyond politics.

Google this week released a list of the most popular Super Bowl recipes folks in each state have been searching for.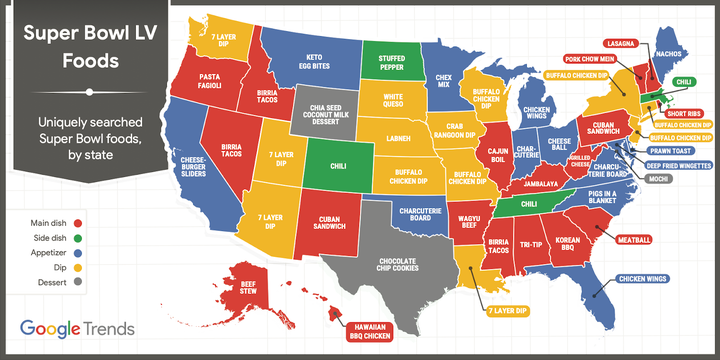 There you have it, but's let's examine.

Note Wisconsin. We Super Bowl foodies decided we wanted more information about a certain dip above anything else. From Google:

The MVP of Super Bowl parties . . . what a shame that it's limited to occasions like these. A good Buffalo chicken dip is like watching Patrick Mahomes breaking tackles to score a 27-yard touchdown in every bite. Cheese, cream cheese, ranch dressing, chicken and hot sauce — it's like wings without the sticky hands afterward.

So we in Wisconsin pass. Of course we do, knowing all too well how to party. But what about other states?

Delaware must have prawn toast.
In Washington DC, help us with…
Mochi, round buns made of soft and chewy rice. The rice is first steamed and then pounded and mashed. The resulting sticky rice mass is then formed into the final mochi shape and baked or boiled.

Reportedly mochi can kill. Why? Because the buns are chewy and sticky, bigger than bite-sized, they need to be laboriously chewed before swallowing. Anyone who can't chew properly – like children, or the elderly – will be likely to find them hard to eat. If not chewed but simply swallowed, the sticky mochi gets stuck in the throat and can lead to suffocation.

What's up in Wyoming where they can't wait to dine on …
Chia seed coconut milk pudding.

At a Super Bowl party?

In Vermont…
Pork chow mein.

That's where Joe Biden is from, right?

Montana…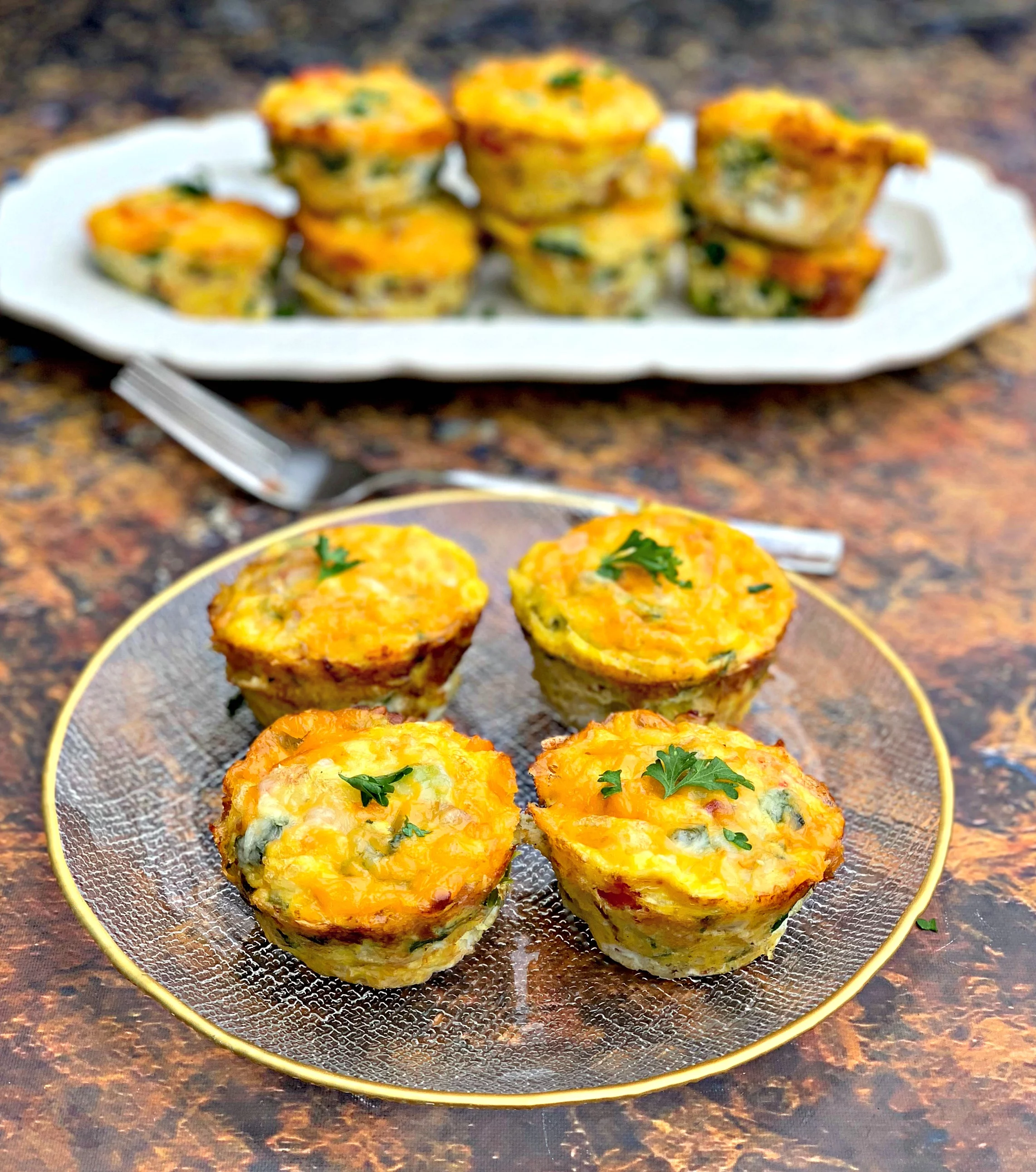 Keto egg bites.

All that trouble to find those recipes?

Thanks for the invite, but I think I'm staying home.