Every Friday night we smooth our way into the weekend with music, the universal language. These selections demonstrate that despite what is being passed off as art today, there is plenty of really good music available. Come along and enjoy.
Do you exercise? I know. What a stupid question. Of course you exercise. That was your New Year's resolution so you're working like a dog. It's almost February. How's it going so far?

My lovely niece Kari who I'm very proud of exercises.


That's her on the left. Kari exercises a lot, and isn't it obvious why she has to? 🙂

She belongs to a gym and the instructor decides on what kind of music is played during classes. Usually it's pop, rock, or rap. And that certainly makes sense.
I asked dear Kari if classical was ever an option.
Nope. Kari said "More up beat style of music to get us moving and sweating."
NOT SO FAST!

"As a genre, it is easy to see why classical music appears to be overlooked in terms of people's choice of a workout soundtrack," says Costas Karageorghis, a professor of sport and exercise psychology and the divisional lead for sport, health, and exercise sciences at Brunel University London; Dawn Rose, senior researcher at the Lucerne University of Applied Sciences and Arts in Switzerland; and Elias Mouchlianitis, a postdoctoral research fellow at Brunel University London. "It often lacks a rhythmic 'groove', and when there are lyrics, they are not easy to sing along with. Yet there is an inherent and timeless beauty attached to many pieces from the classical repertoire."

More from them later, but that's our focus this week. Let's get started.

You remember her, don't you?
I'm not sure but I believe she worked out. Maybe still does.
Bo Derek starred in the 1979 romantic comedy "10" as she frolicked on the beach in that famous wet, flesh-colored swimsuit.
Folks who had never heard of Maurice Ravel's "Bolero" that was used in the film became fans overnight. Ravel's most noted composition came about in 1928 when he agreed to write a piece for a friend, Russian dancer and actress Ida Rubinstein.
While Ravel was vacationing in Saint-Jean-de-Luz he was about to go for a swim, but first summoned a friend over to a piano and played what would eventually become Bolero with one finger. Ravel asked his friend, "Don't you think that has an insistent quality? I'm going to try to repeat it a number of times without any development, gradually increasing the orchestra as best I can."
Insistent is right. The snare-drum pounds relentlessly. The solitary theme starts slowly, but gradually keeps building, building. And then the final explosive crescendo.
Brunel University London research assistant Luke Howard recommends Bolero with its gentle start and a tempo close to a resting heart rate as being excellent for mental preparation before you start your workout.

We normally like to start with a rousing opener. Slow beginning here, but then watch out.
"We must understand what the benefits of any music might be in the context of physical exercise. The role of any workout music is to dull the pain, raise the spirits, and possibly make time pass a little faster. Scientists refer to the 'dissociative effects' of music, meaning that it helps to distract the mind from internal fatigue-related symptoms. Recent work by our group has shown the propensity for music to reduce exercise consciousness—essentially, the parts of the brain that communicate fatigue communicate less when music is playing."
Costas Karageorghis, Dawn Rose, and Elias Mouchlianitis

More recommendations on classical workout music from Brunel University London research assistant Luke Howard. Bolero got the workout going. Now Howard says, "Juba Dance, from Symphony No. 1 in E Minor, by Florence Price (pianist), is an engaging symphonic piece that will gently elevate the heart rate during a warm-up phase. It ends with an exhilarating crescendo, leaving you suitably ready for what's to come."
Florence Price was the first African-American woman to be recognized as a symphonic composer, and the first to have a composition played by a major orchestra.

"Although music can't reduce exercisers' perceptions of exertion at very high work intensity, it can influence the mood-related areas of the brain right up until the point of voluntary exhaustion. So an aesthetically pleasing piece, won't affect what you feel when your lungs are burning on the treadmill, but might influence how you feel it. In essence, pleasant music can color one's interpretation of fatigue and enhance the exercise experience."
Costas Karageorghis, Dawn Rose, and Elias Mouchlianitis

Back to Brunel University London research assistant Luke Howard. "Part IV. Finale, Allegro Assai, Symphony No. 40 in G Minor, by Wolfgang Amadeus Mozart, is a rousing musical work for low-to-moderate intensity segments of your workout. It features what is known as a 'Mannheim rocket,' a roller coaster of a melody, which will get the heart and lungs pumping."
From North Korea, the Moranbong Band, also known as the Moran Hill Orchestra, was formed in 2012 by leader Kim Jong Un.

For our next musical recommendation, Luke Howard says "Prélude to Act 1 of Carmenby Georges Bizet, has a rip-roaring tempo (128 beats per minute) that whisks you through any demanding high-intensity segments of your workout. The exquisite melodic and harmonic features of this piece enable you to dissociate from the pain."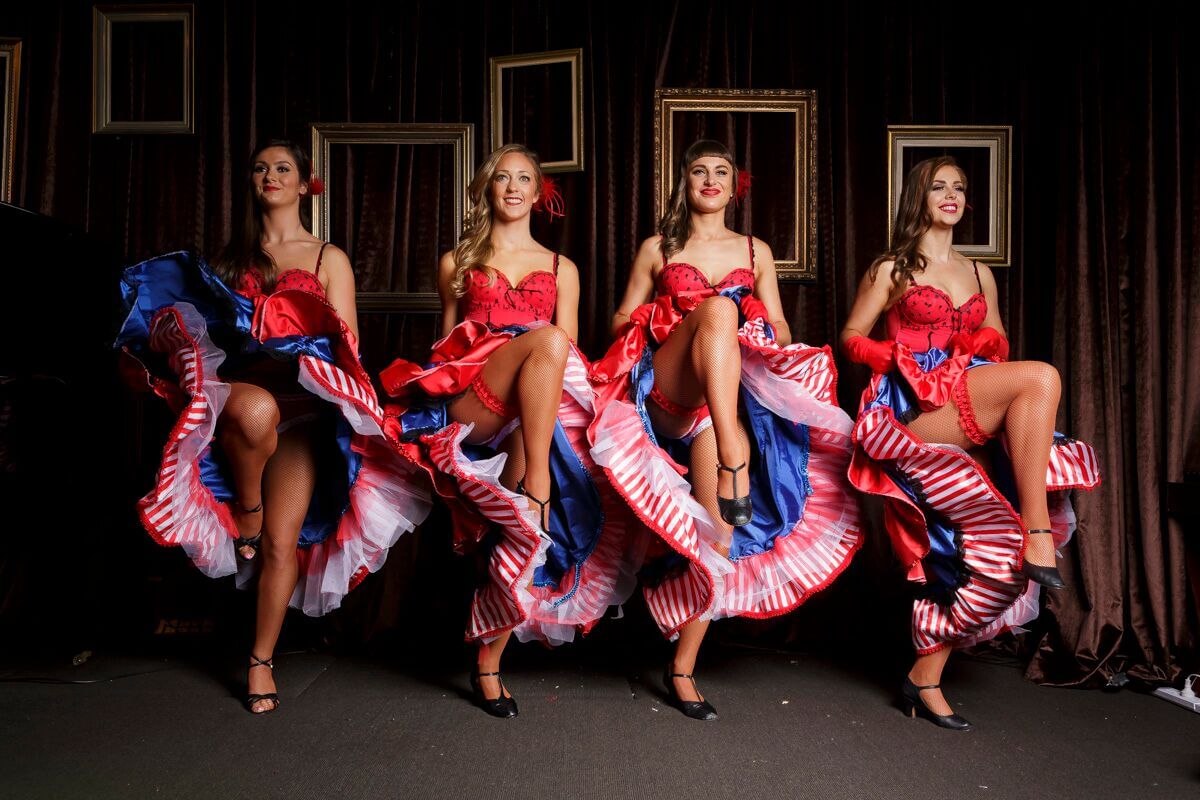 Good enough for can-can dancers, why not physical fitness buffs?

"Overall, whether classical music and exercise are a good match is something each of us needs to decide—musical taste is very personal. But why not mix it up a little? Variety in exercise keeps us fresh and invigorated, so consider a switch in musical accompaniment to keep yourself moving. Swap the rave music for Ravel and substitute breakbeat with a glorious blast of Beethoven."
Costas Karageorghis, Dawn Rose, and Elias Mouchlianitis
Our final recommendation from Luke Howard: "Concerto No. 1 in E Major, Op.8, 'La Primavera by Antonio Vivaldi, is great for a warm-down, and keeping a spring in your stride as you gradually return toward a resting state. The beautifully orchestrated strings give this opus a pronounced recuperative quality."
That's it for this week.

Goodnight.

Sleep well.

Have a great weekend.

"For a post-workout application, the music needs to be calming and revitalizing in order to expedite the body's return to a resting state. An archetypal piece for this is Erik Satie's Gymnopedie No. 1, that envelopes the listener and treats tired muscles to a sonic massage."
Costas Karageorghis, Dawn Rose, and Elias Mouchlianitis