Every Friday night we smooth our way into the weekend with music, the universal language. These selections demonstrate that despite what is being passed off as art today, there is plenty of really good music available. Come along and enjoy.

In all the years I've been doing this extended Friday night music blog, when was the last time I featured a convicted murderer?

The answer?

I've never done it. Until this week.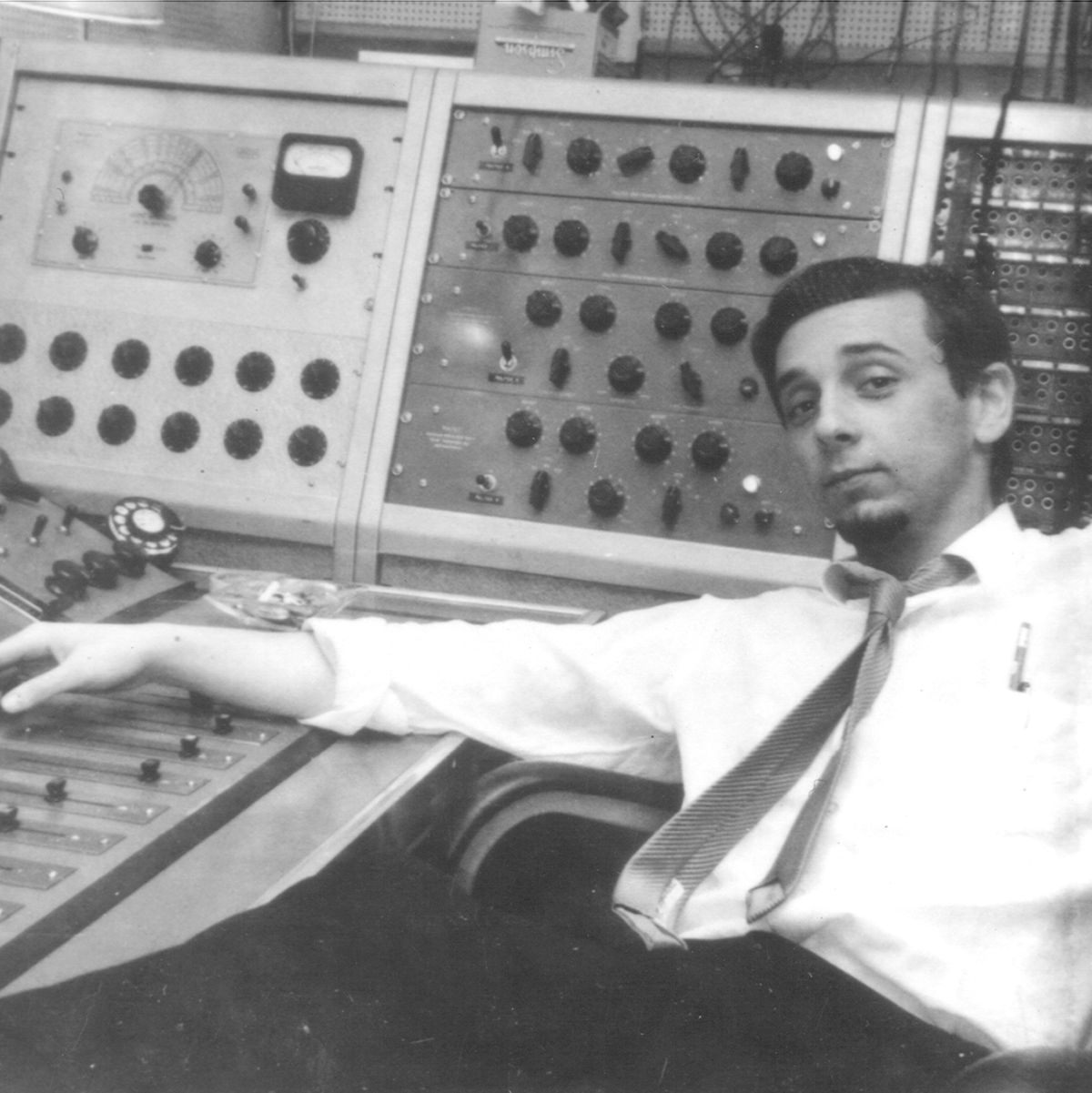 Famous music producer Phil Spector, who transformed pop with his "wall of sound" recordings, died last Saturday at the age of 81, while serving a prison sentence for murder. In 2009, he was convicted of the 2003 murder of Hollywood actress Lana Clarkson. His death was confirmed by the California Department of Corrections and Rehabilitation that stated, "Spector was pronounced deceased of natural causes at 6:35 p.m. on Saturday, January 16, 2021, at an outside hospital."

Follow-up reports indicated Spector died of COVID-19.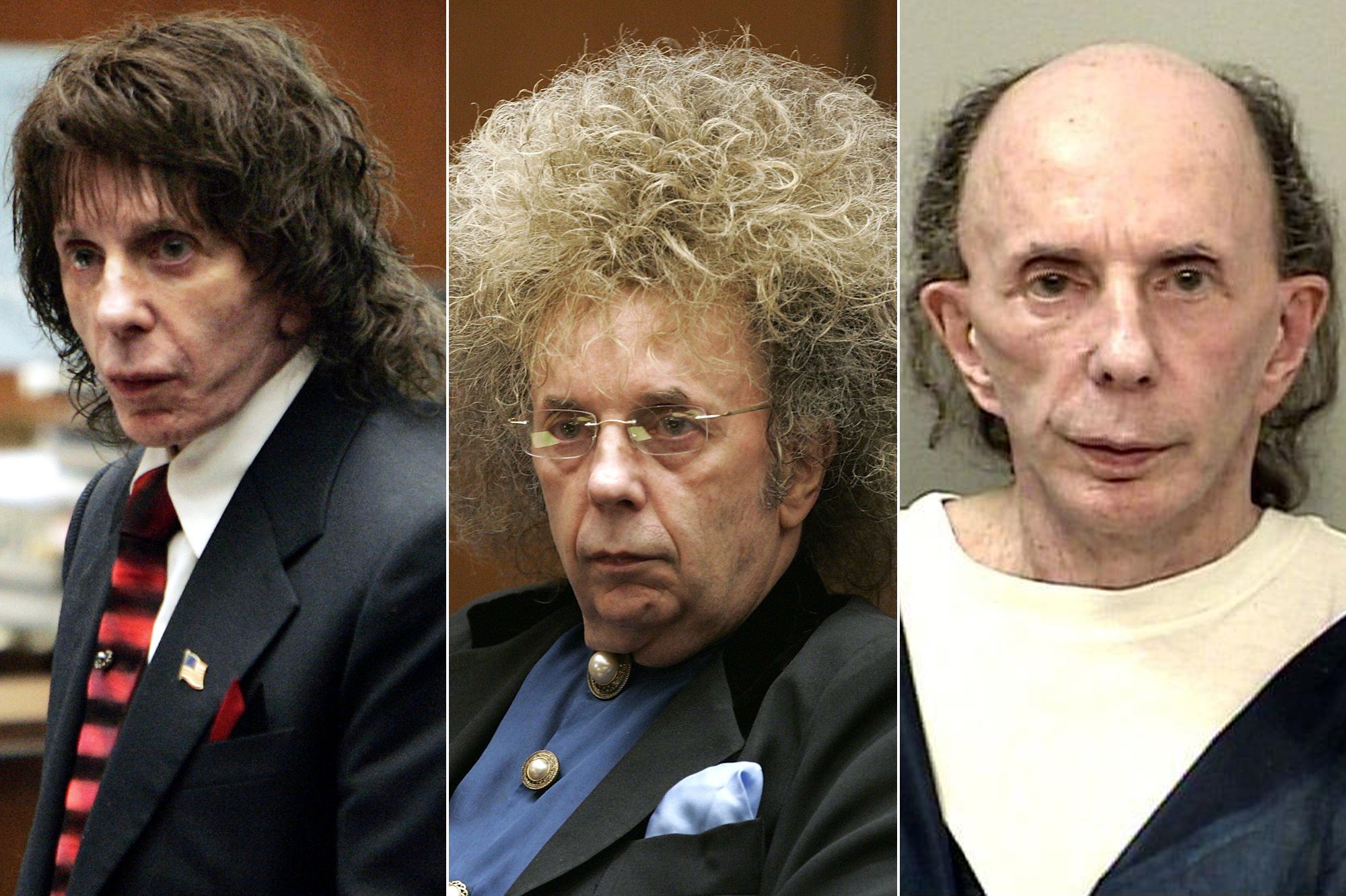 This week the focus is on Phil Spector, a bizarre freakish individual to say the least, but musically he was a genius. Let's get started.

Spector created what he called "a Wagnerian approach to rock & roll," and his recordings "little symphonies for the kids." He achieved the innovative sound by intricately placing layer upon layer of guitars, horns, keyboards, strings and percussion, often with multiple instruments playing the same note at the same time.
"Phil's records felt like near chaos, violence covered in sugar and candy … little three–minute orgasms, followed by oblivion," said Bruce Springsteen in 2012. Years before Springsteen had tried to emulate Spector's style in "Born To Run."

"And Phil's greatest lesson was sound. Sound is its own language," said Springsteen.

Spector rocketed to stardom in the early years of the Rock and Roll era. But to get things rolling let's fast forward to 1973.

John Lennon wanted to record an album of some of his favorite oldies, got Spector to produce and they were off and running to California. But the innocent plot thickened.

Unbeknownst to everyone, Spector had been taking the master tapes home, then wound up in a coma after a near-fatal car crash. In 1974, Spector was thrown through the windshield of a car and nearly declared dead at the scene of the accident; it took hours of surgery to keep him alive – as well as more than 700 stitches in his head to his face and more than 400 to the back of his head.

Lennon had no idea what happened to the tapes or where they were, but they were eventually returned. You'll see below the following video the album cover photograph by Jurgen Vollmer, a friend from The Beatles' earliest days in Hamburg, Germany, with 20 year old John Lennon and the blurred images of George Harrison, Stuart Sutcliffe, and Paul McCartney.

This oldie from the album is a rollicking beauty from Little Richard, with lyrics from the "They Don't Write "Em Like They Used To" file.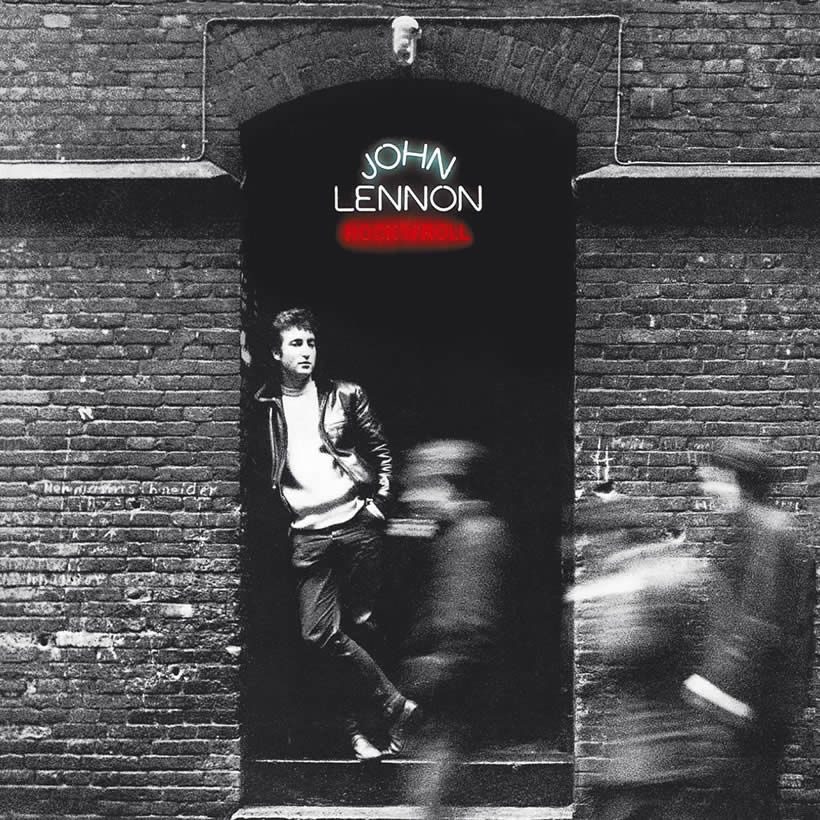 Ironic that Spector produced this album, released in 1975. Spector preferred singles, calling albums "Two hits and 10 pieces of junk."

But at that point Spector's career needed a jolt, and this was John Lennon after all.

Let's go back to Spector's beginnings. In 1958 he was in a group called "The Teddy Bears" that recorded a song paraphrasing the inscription from his father's tombstone. An appearance on American Bandstand hosted by Dick Clark helped "To Know Him Is To Love Him" that Spector wrote sell 1.5 million copies on its way to #1. Record producing, however, was Spector's ticket to fame.

In 1960 Spector had his hands in three #1 hits. This one was re-done by a ton of artists.
I mean, listen, even Lawrence Welk copied this song. Here's a quick sound bite….never mind.

With their black beehive hairdos that reached for the ceiling and dark eye makeup, these ladies personified the girl groups of the 1960's. The Ronettes, all related, were producer Phil Spector's most successful act.
Throughout the entire month of October in 1963 the group was perched at #2 on the Billboard chart with "Be My Baby" that sold a million copies thanks to a pounding kick drum, the 'whoah-oh-oh-oh's' and Spector's creative Wall of Sound production wizardry.
When they met the Beatles in 1964 during their trip to the U.K, no introduction was necessary. The Fab Four were already big fans.
In 1964 "Be My Baby" was included on the Ronettes' debut album.
After Spector's first marriage to Annette Merar ended, Ronettes leader singer Ronnie Bennett became his girlfriend. Spector married her in 1968 and they adopted three children. But she divorced him after six years, claiming that he held her prisoner in their mansion where she claimed he kept a gold coffin in the basement and told her he would kill her and put her in it if she ever tried to leave him.
When the Ronettes were inducted into the Rock and Roll Hall of Fame in 2007, Spector sent along his congratulations. But in an acceptance speech by his ex-wife, she never mentioned him while thanking numerous other people.
Following Phil Spector's death Ronnie said, "He was a brilliant producer, but a lousy husband. Unfortunately Phil was not able to live and function outside of the recording studio. Darkness set in, many lives were damaged. I still smile whenever I hear the music we made together, and always will. The music will be forever."
The year 1964 saw Spector producing even more hits for the Ronettes, and the following year, he turned his attention to a male duo called the Righteous Brothers. With Spector's production, the group's "You've Lost That Lovin' Feeling" sold over 2 million copies.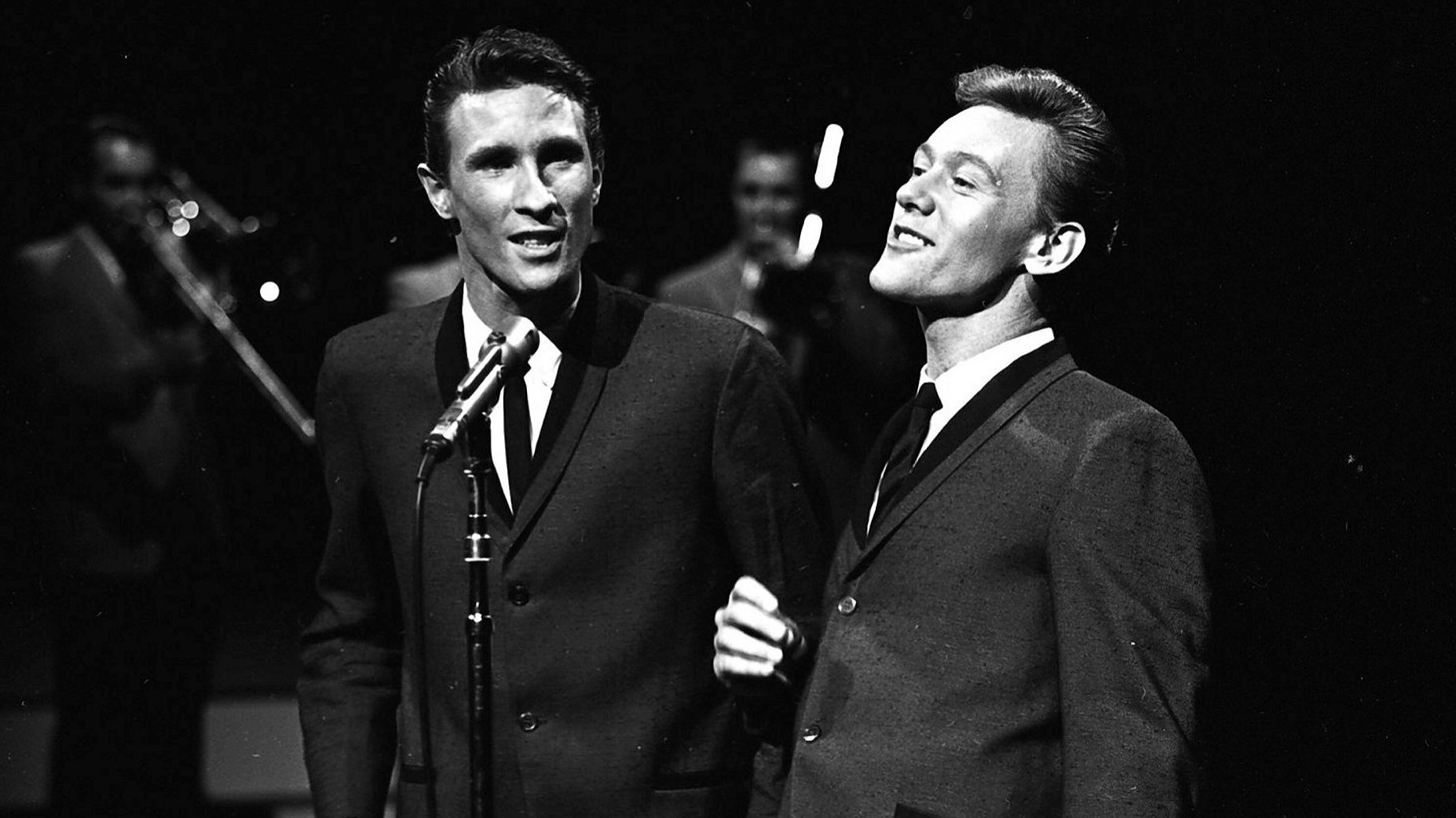 It was the late summer of 1965. Marty Balin, one of Jefferson Airplane's lead singers and the band's co-founder, had scheduled without the knowledge of the band's manager to audition for the eccentric Phil Spector in Los Angeles.
"We went to Phil's place and of course Phil Spector was [acting like] Phil Spector," said lead guitarist Jorma Kaukonen. "We set up in his huge house in Beverly Hills, and I remember he had his bodyguards and the whole deal. He had a…I don't remember if it was a pellet pistol or a real pistol. Probably was a pellet pistol. He was shooting and stuff. Made me uncomfortable and I left after we played."

Balin added, "When Jorma and I tried to leave and his bodyguard showed us his gun, we said, 'Get out of the way. What are you gonna do? Shoot us?' He [Spector] was a little strange. He was always looking in the mirror and while he was talking to us he was looking at the part in his hair. And then, under this stairway, he had all these drawers that came out, full of all this great grass. And he never offered us one joint. So I looked at Jorma and said, 'Man, let's get out of here.' So he and I walked out."
There were many stories of Spector waving guns at recording artists in the studio and threatening women.
Spector was convicted of murdering actress Lana Clarkson in 2003 at his castle-like mansion on the edge of Los Angeles. After a trial in 2009, he was sentenced to 19 years to life.
Clarkson agreed to accompany him home from the Sunset Strip's House of Blues in West Hollywood, where she worked. In the pre-dawn hours of Feb. 3, 2003, a chauffeur reported Spector came out of the house holding a gun, blood on his hands, and told him, "I think I killed somebody."
He would later tell friends Clarkson had shot herself. It took authorities a year to file charges while Spector remained free on $1 million bail.
The trial ended in a 10-2 deadlock leaning toward conviction. His defense had argued that the actress, despondent about her fading career, shot herself through the mouth. A retrial began in October 2008 and Spector was subsequently convicted and sentenced to 19 years to life and was serving time when he died.
That's it for this week.

Goodnight.

Sleep well.

Have a great weekend.

After Spector had yet another success working on John Lennon's single "Instant Karma" Lennon and George Harrison invited him to work on "Let It Be," the Beatles final album. On one of the tracks, Spector added a mountain of strings to the final take without informing the group or longtime producer George Martin. Here's a short clip.
Paul McCartney was furious, writing to Beatle publicist Allen Klein, demanding that the "strings, horns, voices and all added noises to be reduced in volume, vocal and Beatle instrumentation to be brought up in volume, " and "harp to be removed completely at the end of the song and original piano notes to be substituted."

McCartney said, "Allen Klein decided – possibly having consulted the others, but certainly not me – that Let It Be would be re-produced for disc by Phil Spector. So now we were getting a 're-producer' instead of just a producer, and he added all sorts of stuff – singing ladies on 'The Long And Winding Road' – backing that I perhaps wouldn't have put on. I mean, I don't think it made it the worst record ever, but the fact that now people were putting stuff on our records that certainly one of us didn't know about was wrong. I'm not sure whether the others knew about it. It was just, 'Oh, get it finished up. Go on – do whatever you want.' We were all getting fed up."
"Let It Be" was released on May 8, 1970. None of the changes McCartney wanted were made.
"When Spector came around, it was like, 'Well, alright, if you want to work with us [laugh], go and do your audition, man.' And he worked like a pig on it. He'd always wanted to work with The Beatles and he was given the shittiest load of badly recorded shit – and with a lousy feeling to it – ever. And he made something out of it. It wasn't fantastic, but I heard it, I didn't puke. I was so relieved after six months of this black cloud hanging over," said John Lennon.
"Paul had no problem picking up the Academy Award for the Let It Be movie soundtrack, nor did he have any problem in using my arrangement of the string and horn and choir parts when he performed it during 25 years of touring on his own," said Spector. "If Paul wants to get into a pissing contest about it, he's got me mixed up with someone who gives a shit."