July 2020.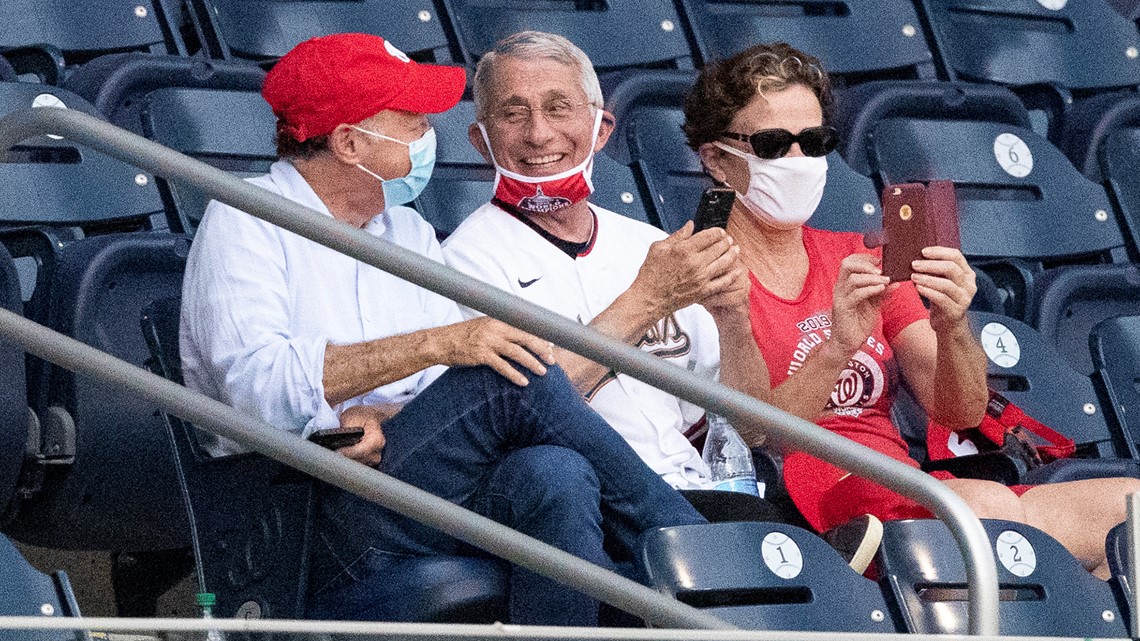 Dr. Anthony Fauci, director of the National Institute of Allergy and Infectious Diseases, center, smiles as he watches an opening day baseball game between the Washington Nationals and the New York Yankees at Nationals Park, Thursday, July 23, 2020, in Washington. (AP Photo/Alex Brandon)

Today's read is from Wayne Allyn Root, a nationally syndicated conservative TV and radio host. Here's an intro:
This can't be a mistake. No one can be this dumb. No one can be this clueless. Not even Democrats. Not even moronic Democratic governors. Not even nanny-state government bureaucrats like Dr. Anthony Fauci.
Fauci just asked Americans to cancel Christmas. He said, "…it's just one of those things you're going to have to accept." He reported he would not even allow his own three daughters to come home for Christmas this year. He wants all Americans to "painfully" isolate. He says he and his wife will be spending the holiday alone.
I have a message for Dr Fauci.

Read it all, and it's a beauty, here.