Every Friday night we smooth our way into the weekend with music, the universal language. These selections demonstrate that despite what is being passed off as art today, there is plenty of really good music available. Come along and enjoy.

This week we continue our mega Christmas music cards with even MORE holiday faves, collections of different tunes or songs that are played one after the other as a single piece of music. In another word…medleys.

Let's get started!
We open with music from a film I've never seen, and I'm not alone.

"Santa Claus: The Movie" was produced to unravel some of the mysteries about the fat man with the bag. David Huddleston delivers toys in his small village, and fulfills his destiny to become Santa Claus after meeting an expert toy-making elf, Patch (Dudley Moore), in the North Pole. In the present, Santa Claus has become overwhelmed by his workload, and the disgruntled Patch flees the workshop to New York City. There, Patch unknowingly threatens the fate of Christmas by taking a job at a failing toy company run by a scheming businessman (John Lithgow).

The 1985 film was a financial bust and you won't find it on your TV this holiday season. But it has a charming soundtrack composed by Henry Mancini.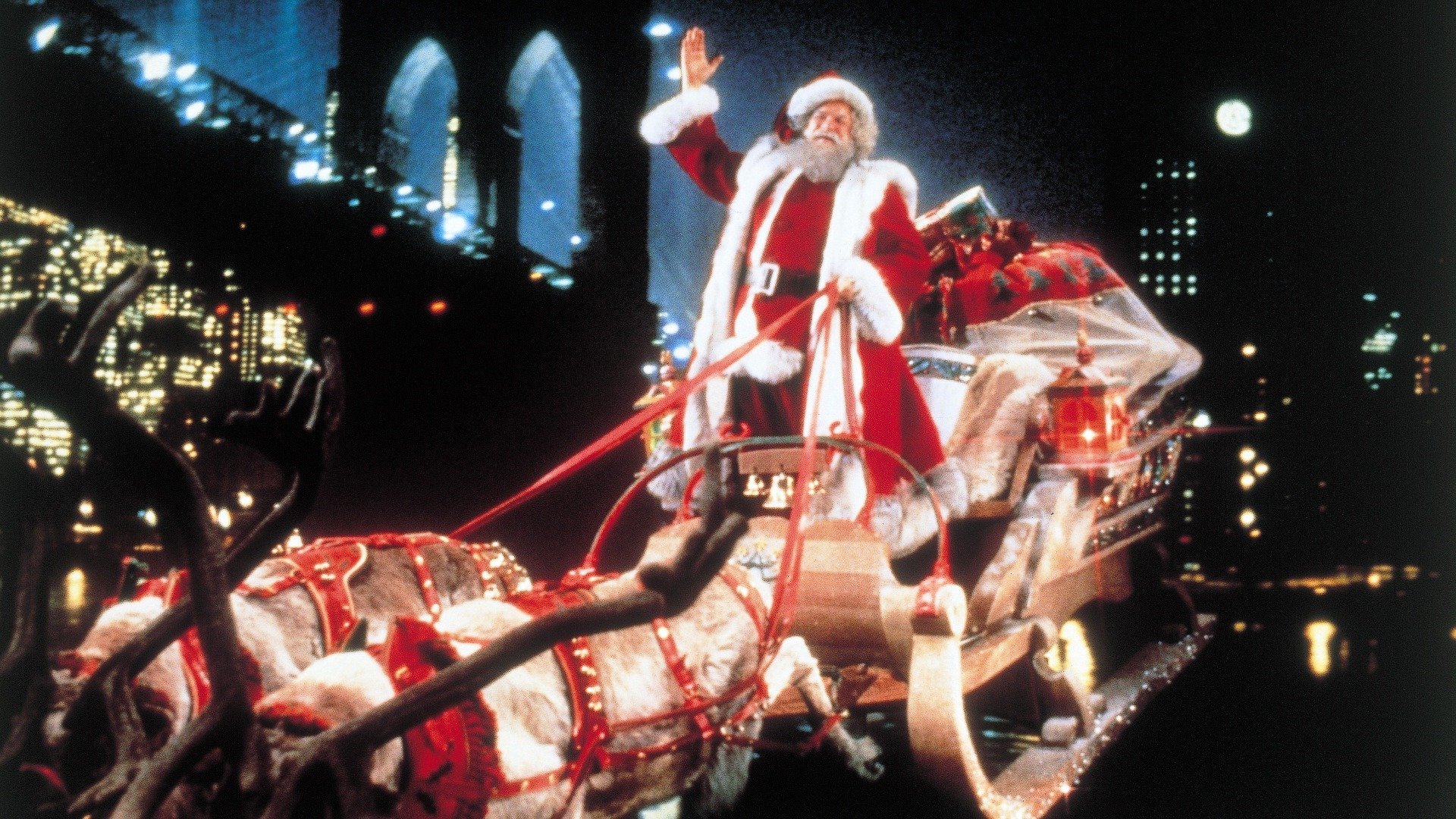 Mancini composed and conducted more than 85 minutes of original music for the 109-minute film. Recorded at CTS Studios in London with the National Philharmonic Orchestra, the score also features The Ambrosian Children's Choir performing. For the original album Mancini prepared 13 tracks lasting 37 minutes, so the LP doesn't capture even half of the movie's symphonic effort.

Erich Kunzel was an award-winning conductor who headed the Cincinnati Pops Orchestra in Boston Pops-style. Under Kunzel's baton the ensemble made more than 125 albums and sold more than 10 million records.

In 2006 Erich Kunzel and the Cincinnati Pops recorded "Christmastime Is Here," a mix of orchestral, choral, and solo numbers performed by the Indiana University Singing Hoosiers (a Kunzel favorite) and the School for Creative and Performing Arts Children's Choir who heard in this medley.
Just three years after this album was recorded, Kunzel was diagnosed with liver, colon, and pancreatic cancer but continued conducting while undergoing treatment.

The conductor was named Billboard Magazine's Classical Crossover Artist of the Year for four consecutive years, received the National Medal of Arts from President George W. Bush in 2006 for outstanding contributions to the arts, and was inducted into the American Classical Music Hall of Fame in 2008.
In an interview with The Cincinnati Enquirer he noted that he was stunned by his cancer diagnosis.
"It wasn't on the schedule," he said. Kunzel died in 2009 at the age of 74.
Next…

In my book the best Christmas albums are the two released by The Carpenters. Of course you have the angelically perfect voice of Karen backed by the lush arrangements of her brother Richard, the driving and creative force behind the Carpenters sound. Richard Carpenter was called by music critic Daniel Levitin "one of the most gifted arrangers to emerge in popular music." His key to success: arrangements classical in style, with frequent use of strings and occasional brass and woodwind instruments.

This medley sans Karen is a demonstration of Richard's talents.
The title of the Carpenters' second holiday album is "An Old-Fashioned Christmas."

According to research from December 2019 conducted in the UK the most recent song to break into the top 20 most-played Christmas tracks is Cliff Richard's "Millennium Prayer." The song was recorded in 2000.

That begs the question. Why has it been so long since a new Christmas hit has broken through?

A large part of me believes folks today couldn't write or compose a Christmas classic to save their souls. Paul Carr, professor in popular music analysis at the University of South Wales looks at it differently.

"Many of us, regardless of our generation, listen to Christmas music that tends to have come through from the early seventies," said Carr. "We pass these records on to our kids, we listen to them, and consequently these records seem to be having this cyclic impact on generation."

"Christmas pop songs are all about nostalgia – think about 'White Christmas', which is the biggest selling song of all time," said Alexandra Lamont, senior lecturer in music psychology at Keele University. "All the lyrics are about nostalgia and going back to Christmases in the past. With Christmas music, we don't usually hear it all year round, so we don't get the chance to get awfully sick of it."
The U.S. Army Voices offer a variety of musical styles, ranging from choral and patriotic music to top-40 hits, and croon music from the great American Songbook as well as the show tunes of Broadway.
Applicants for the group must demonstrate strong, versatile abilities in the following areas:
Solo and ensemble performance
Sight reading
Proficiency in varied musical styles
Disciplined, self-directed preparation in learning and executing music quickly
Group members often accompany the the US Army Concert Band, Army Strings, Army Blues and the Army Chorus.
The US Army Band has a number of live videos you can see here.
Mention the name Vince Guaraldi and you automatically think Peanuts. Linus. Lucy. Snoopy. Christmas.

The jazz pianist and his trio composed and performed the music for the Charlie Brown animated specials.

Listening to the radio one day Lee Mendelson caught Guaraldi's 1962 instrumental single "Cast Your Fate to the Wind." At the time Mendelson was producing a documentary on Charlie Brown and his friends. Mendelson loved Guaraldi's sound and thought it would be ideal the Peanuts TV specials he was working on with animator Bill Melendez. Guaraldi went on to do the music for 17 Peanuts specials.

Paying tribute to Guaraldi, another talented pianist.
Guaraldi died February 6, 1976. The day before, he had enjoyed dinner with Mendelson, and on the afternoon of his death, he had been composing the music for It's Arbor Day, Charlie Brown.
Mendelson died on Christmas Day last year.
That's it for this week.

Next week's feature will be posted on Wednesday, December 23rd.

Goodnight.

Sleep well.

Have a great weekend.

Go out and buy a CD.

The best Christmas music is by the Boston Pops, Fiedler, Williams, or Lockhart.