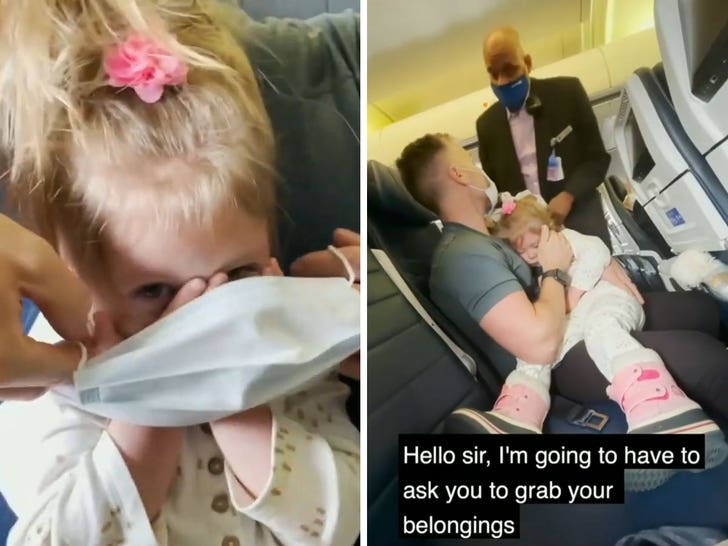 We have lost our minds.
A family was kicked off of a United Airlines flight due to their 2-year-old daughter refusing to wear a mask. Eliz Orban and her husband were boarding a flight from Denver to Newark with their daughter. While the parents were wearing masks their daughter refused to wear one.
The family said that United would not remove their luggage from the cargo hold, which included a car seat for the child. While Orban claimed that the family had been banned from United for life, sources close to the airline say that's not the case.

United has offered a statement regarding the incident, saying, "The health and safety of our employees and customers is our highest priority, which is why we have a multi-layered set of policies, including mandating that everyone onboard two and older wears a mask. We are investigating this specific incident and have made contact with the family. We also refunded their tickets and returned their car seat and bags."

Today's read is from Dennis Prager. Here's an excerpt:
Did he (the flight attendant) think this was absurd, not to mention cruel? Or did he think he was performing a noble service in kicking a family off an airplane because their 2-year-old wouldn't wear a mask?
I hope he thought he was enforcing an idiotic rule and had no choice. Then there is hope for him and for America. Otherwise, he's an irrational automaton, among the scariest people in any society.

Read the entire column here.