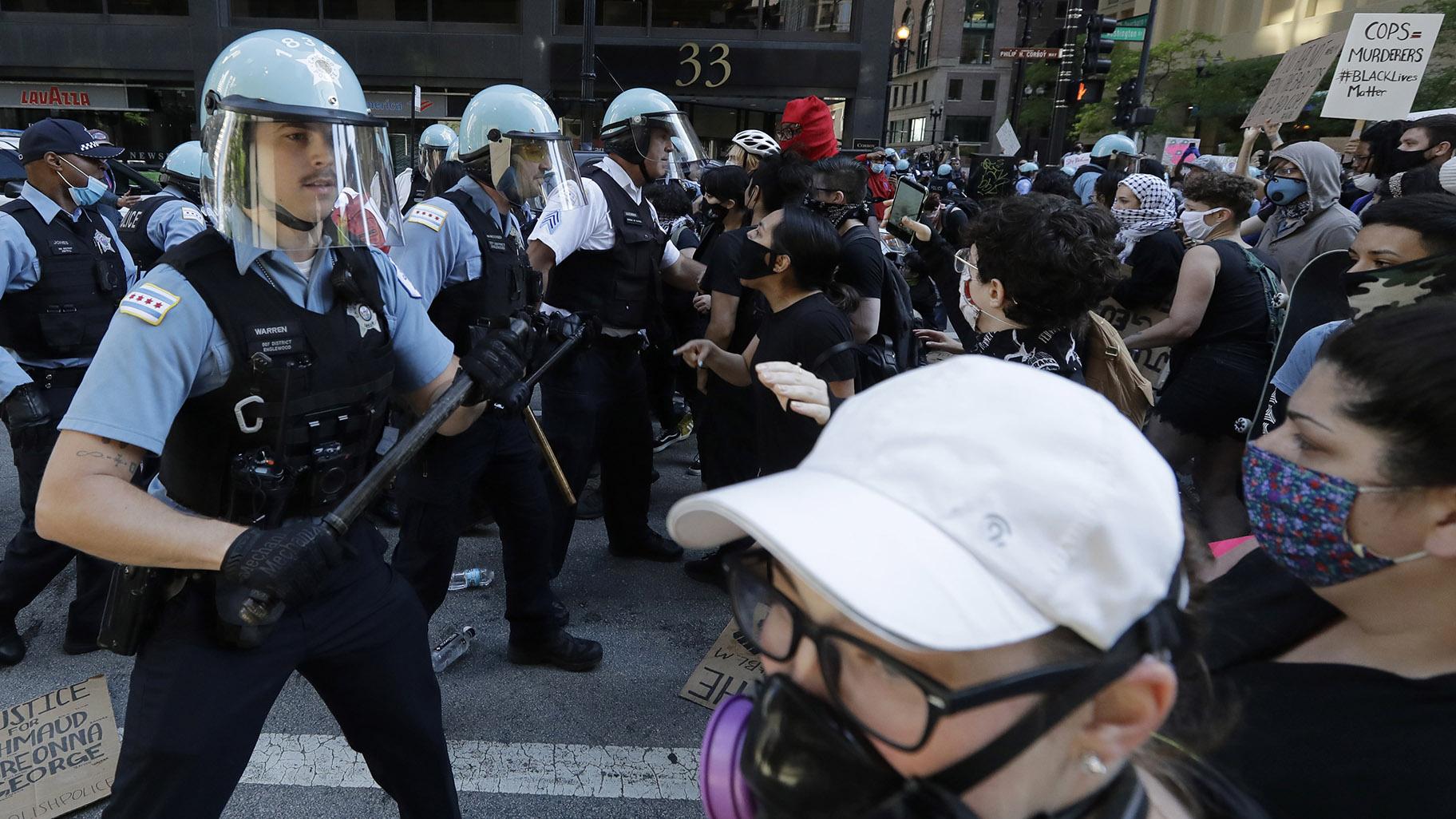 In October the Major Cities Chiefs Association (MCCA) released a report detailing the number of violent riots and the number of police officers injured during the riots U.S. cities faced after the death of George Floyd in May.
Clearly, this will be one of the most under-reported news stories of 2020. Here's a small excerpt from the 35-page report:

In total, there were 8,700 protests that took place in most major cities between May 25th and July 31st, 2020. While the vast majority of these protests were peaceful, a large portion did include non-violent acts of civil disobedience such as the takeover of a roadway or disruption of commerce. Additionally, there were 574 protests that involved acts of violence, some of which were severe. This violence was limited to only 7% of all protests and in most cases, the acts were perpetrated by individuals or small groups that infiltrated the larger protests. Nonetheless, the sheer volume of protests, combined with the level of civil disobedience and existence of some ultra-violent events, created an extraordinarily challenging environment for law enforcement agencies.
This report examines the 2020 protests and civil unrest that occurred, and it presents a comprehensive perspective into the law enforcement challenges and lessons learned in 68 of the largest cities in the U.S. and Canada. Scope The scope of this report is limited to the experience and perspectives of law enforcement agencies from the Major Cities Chiefs Association (MCCA). While not comprehensive of all law enforcement, the MCCA represents 78 of the largest police agencies in the U.S. and Canada. These agencies service 79.9 million people and comprise a workforce of 251,082 police officers and non-commissioned personnel. MCCA members also represent the majority of cities that experienced protests and civil unrest in 2020.
Despite the fact that the overwhelming majority of the 8,700 protests were either peaceful or involved non-violent acts of civil disobedience, there were groups and individuals that sought to exploit the protest environment in many cities and engage in violence. An estimated 7% of the protests (574 of the 8,700 protests) involved violence.
In cities where violence did occur, assaults on police officers, looting, and arson were the most common criminal activities. Approximately, 72% of major city law enforcement agencies had officers harmed during the protests. This included nearly every agency that experienced at least one violent protest. In total, over the course of the civil unrest from May to July, more than 2,000 officers sustained injuries in the line of duty. One agency reported 50 officers being injured in a single week of protests. Another agency reported that 462 of their officers were injured during the protests in their jurisdiction.
Police Use of Force was proportionate to the level of violence and civil disobedience experienced by every agency and law enforcement as a whole demonstrated tremendous restraint in their response to the 2020 protests.

Read the entire report here.