Culinary no-no began on Father's Day 2007, a beautiful summer day, when I wrote about grilling brats. And eating brats. And topping those brats. I was inspired by my wife, Jennifer who, in my admittedly unscientific opinion, ruins brats by squirting ketchup on them. Other dining taboos quickly came to mind. The original idea was to take this concept only a few months, till the end of summer and then pull the plug. Then the unexpected happened. People started reading Culinary no-no. Lots of folks. So we keep doing the no-no.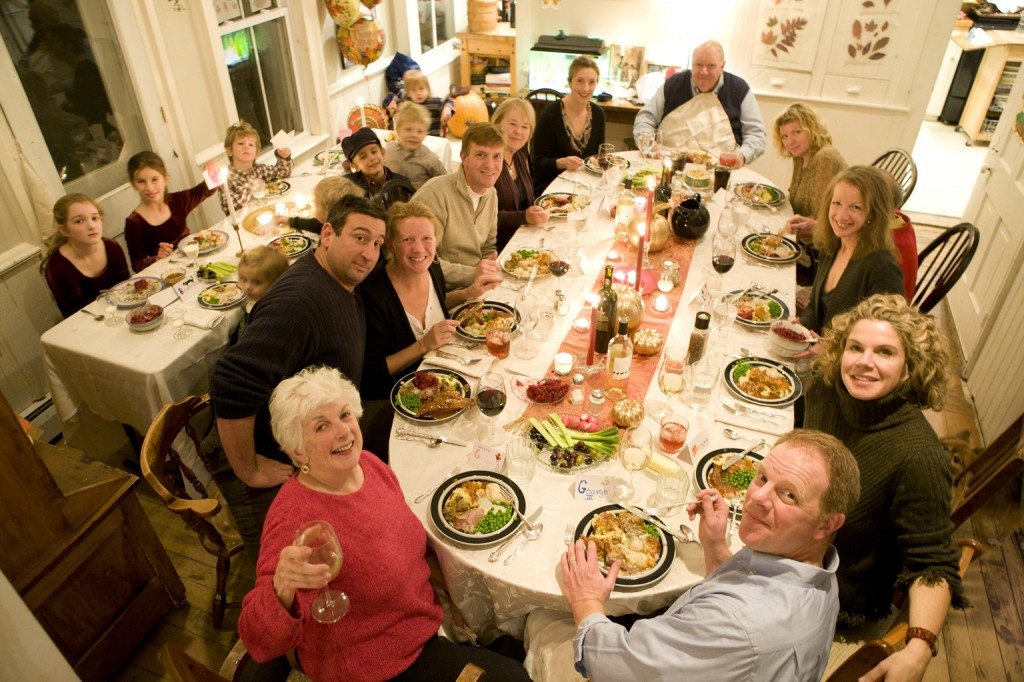 Is there a war on Thanksgiving?
Infectious disease expert, Dr. Anthony Fauci, said he is concerned the upcoming holidays could increase coronavirus transmission rates and advised Americans to skip any big Thanksgiving plans.
Speaking to CBS this week, Fauci cautioned against "gathering together in an indoor setting" with large groups of out-of-town guests.
"It is unfortunate because that's such a sacred part of American tradition — the family gathering around Thanksgiving," he said. "But that is a risk."
Wisconsin Department of Health Services' Secretary Andrea Palm said during an Oct. 20 teleconference that people should limit Thanksgiving dinners to people within their households and scrap plans for big gatherings. And Gov. Evers issued an executive order urging people to stay home.
"Wisconsin, this is serious. This crisis is urgent," Evers said in a speech from the Wisconsin State Capitol. "It's not safe to go out, it's not safe to have others over — it's just not safe. And it might not be safe for a while yet."

In Oshkosh, WI, David Linden and his partner Ross Goldberg usually gather 24 loved ones in the sunroom of their home. Not this year.
"However, this year will be different because we've decided to stay safe and not play hosts," Linden told the Fond du Lac Reporter. "Instead, it will be a low-key dinner for just three."

A member of Joe Biden's coronavirus task force is recommending Americans avoid traveling over Thanksgiving, saying it would only make the pandemic much worse.
"Right now we have a fire blazing, and to me traveling and spending time with people over the holidays is sort of like pouring gasoline on a fire," Dr. Celine Gounder told CNBC. "It's just not a good idea in the middle of a pandemic, especially at this juncture."
Chicago Mayor Lori Lightfoot asked all residents of the Windy City to cancel Thanksgiving plans and stay at home unless they need to go to work or school or to tend to essential needs such as a doctor's appointment or grocery shopping.
New York City Mayor Bill de Blasio said last month, "I hate to say it, but I have to urge all New Yorkers: Do not travel out of state for the holidays."

What's the reaction across America to all these dire warnings?

NO NO!

CULINARY NO-NO BONUS

These local restaurants are sold out for Thanksgiving takeout:
Ardent — The fine-dining restaurant has take-home, heat-and-eat Thanksgiving dinners serving two ($95) or four ($190). Dinners include sliced breast and leg roast turkey meat, gravy, stuffing, potato gratin, green bean casserole, cranberries, croissant rolls and pumpkin dessert. Optional supplements of caviar, shaved black truffle and mulled wine available; Ardent also sells wine by the bottle. Order by Nov. 22 and schedule curbside pickup 4 to 6 p.m. Nov. 25 or 10 to 11 a.m. on Thanksgiving: ardentmke.com/reservations and go to the "Order Ardent – Take Home" button. 1751 N. Farwell Ave.
Sanford — Heat-and-eat dinner for 4 includes boneless turkey rolled roast of white and dark meat; Austrian napkin dumplings, bread dumplings made in the style of dressing with sausage and apple; roasted brussels sprouts; cranberry preserves; potato puree with garlic and bacon; rolls; and sweet potato cake with pecans and bourbon icing ($175). Appetizers, wine and beer available. Pickup is 4 to 8 p.m. Nov. 24 and 2 to 8 p.m. Nov. 25. Order online and reserve time slots at exploretock.com. 1547 N. Jackson St.; (414) 276-9608.