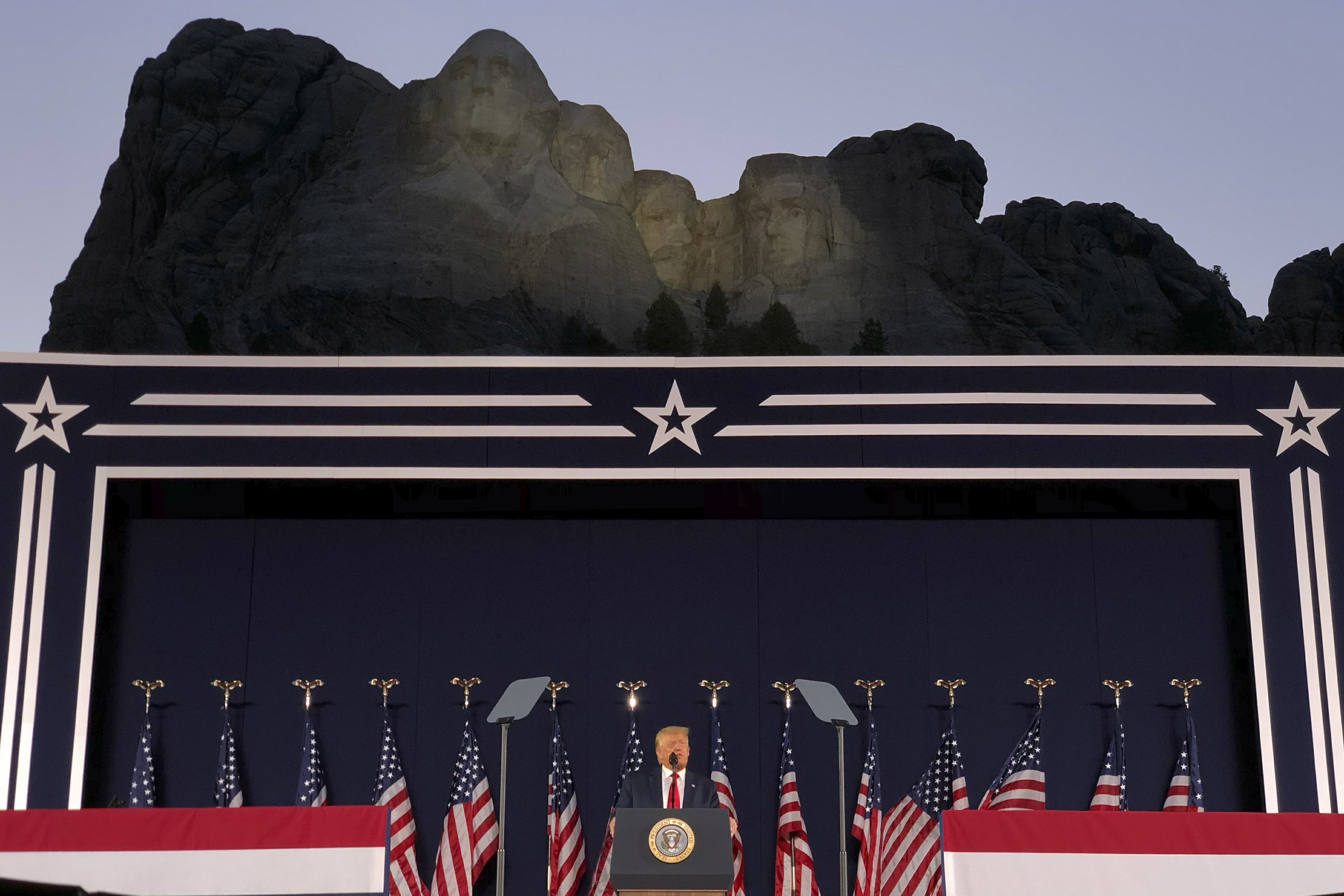 On July 3, in a speech at Mount Rushmore, President Trump said, "our nation is witnessing a merciless campaign to wipe out our history, defame our heroes, erase our values and indoctrinate our children."
He added, "in our schools, our newsrooms, even our corporate boardrooms, there is a new far-left fascism that demands absolute allegiance. The violent mayhem we have seen in the streets and cities that are run by liberal Democrats in every case is the predictable result of years of extreme indoctrination and bias in education, journalism and other cultural institutions. Against every law of society and nature, our children are taught in school to hate their own country and to believe that the men and women who built it were not heroes, but that they were villains. The radical view of American history is a web of lies — all perspective is removed, every virtue is obscured, every motive is twisted, every fact is distorted and every flaw is magnified until the history is purged and the record is disfigured beyond all recognition."

The president reiterated his view at a rally in West Salem, Wisconsin today (Tuesday).

Today's read is from Ella Kietlinska of the Epoch Times who writes:

"He (Trump) hit the nail right smack on the head. That's what I've been arguing for years," said (Alex) Newman, co-author of the book "Crimes of the Educators: How Utopians are Using Government Schools to Destroy America's Children."
"Now, when I say [what's been taught is] a complete and total reversal of reality, that's what I mean. It's not hyperbole, that's not exaggeration."
He said what defines American people as Americans are principles enshrined in the country's founding document, the Declaration of Independence, "that all men are created equal, and that everyone is endowed by their Creator with unalienable rights," Newman said.
However, the history taught in schools has been replaced by a historical narrative that reverses those principles, claiming that the country's founding principles were "slavery, oppression, racism, white supremacy," and similar things, Newman said.

Read the entire article here.