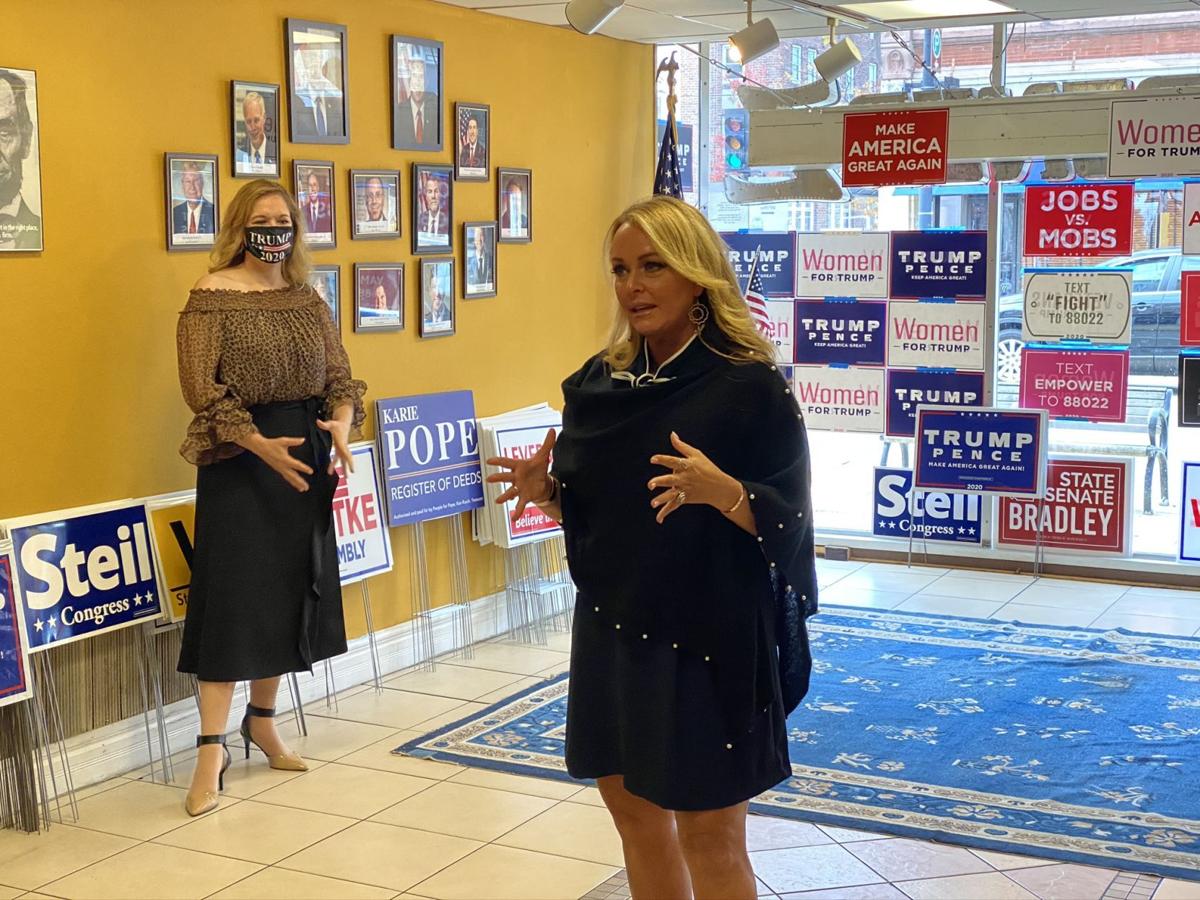 Photo: Racine Journal Times

On Tuesday the Women for Trump pink bus national tour came through SE Wisconsin with stops in Franklin, Racine, and Kenosha . As reported by the Kenosha News:

Gina Loudon, known as Dr. Gina in her role as a TV show host and author, kept up the energy as she thanked the crowd for backing Trump. Loudon is member of the Trump campaign media advisory board and co-chair of Women for Trump 2020. Loudon said she and others had been out front in the current conservative moment when it emerged in the Tea Party days.
"I think we were the precursor to the Trump era," Loudon said. "We welcome the newcomers." She added that once a voter "comes around and starts using critical thinking," Trump is the logical choice.
Loudon also said that she had personally witnessed many examples of kindness from Trump.
"The media won't tell you (the good stories) about Donald Trump," she said. "He will surprise you at every turn. He is a person who will stand by you."

To expound on that last point, today's read is from Lou Holtz, former head football coach at the University of Notre Dame. Here's an excerpt:

Most voters only "know" President Trump through the lens of media coverage and public policy debates — but that doesn't come close to capturing the true essence of a man who spends every hour of his working day fighting for the American people. 
Whereas the president's supporters tend to focus on defending him on substantive issues, such as making the case for his America First policy agenda, his critics gleefully assail him on a personal level, hoping to undercut the appeal of his message by demonizing the messenger.