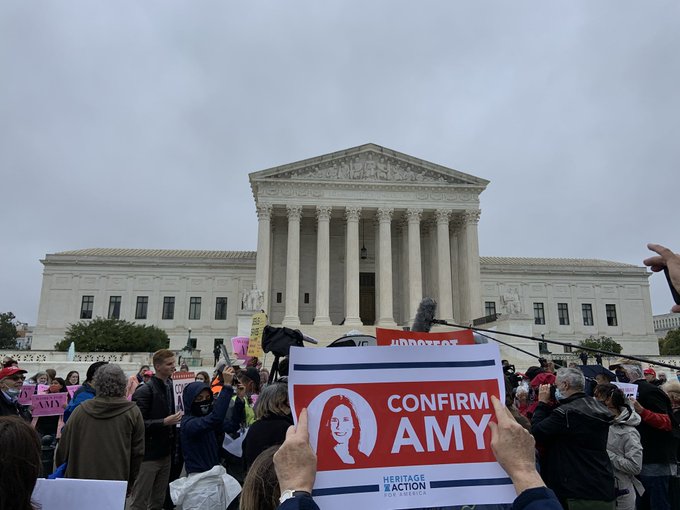 Ernst is a member of the Senate Judiciary Committee that began confirmation hearings today for Supreme Court nominee Amy Coney Barrett.

"It's really quite simple what your opponents are doing: they are attacking you – as a mom and woman of faith – because they can't attack your qualifications," Ernst says in remarks provided to Townhall.

"Political opponents want to paint you as a TV, cartoon version of a religious radical," she says. "A so-called 'handmaid' that feeds into all of the ridiculous stereotypes they have set out to lambast people of faith in America."

ALSO: Americans want Barrett to be confirmed.
UPDATE: Full testimony by Ernst.
UPDATE: Sen. Kennedy's testimony.