The Barking Lot is a regular weekly feature of This Just In…Written by my lovely wife, Jennifer and me. It opens with the weekend dog walking forecast followed by the main blog from dog lover, Jennifer. Then it's DOGS IN THE NEWS and our close. Enjoy!
THE WEEKEND DOG-WALKING FORECAST: We grade the weather outlook for taking your pet outdoors.
TODAY: Cloudy skies. A high of 53. "D"
SUNDAY: Cloudy in the morning, becoming partly cloudy. High of 53. "D"
Now, here's my lovely wife, Jennifer with this week's main blog.

Remember when the coronavirus first broke? Do you even want to remember?

In an effort to find a modicum of bonding and happiness a trend suddenly emerged. No, it actually exploded. It was compared to the Cabbage Patch Kids craze of 1985 and the Tickle Me Elmo mania of 1996. March brought on an initial surge in demand. By mid-July there was a genuine sales boom across the country. No matter where, whether it was shelters, nonprofit rescues, private breeders, or pet stores, they all experienced more demand for dogs than there were dogs and puppies to fill the demand. Some breeders were reporting waiting lists well into 2021. Americans stuck working at home or having kids going through virtual schooling wanted dogs to get them through the pandemic.

Dogs found homes.
So many happy endings.

But not always so easy.

One TODAY.com editor shares her experience rescuing a dog and how her childhood pet didn't at all prepare her.
As it turns out, merely knowing lots of people with dogs doesn't actually prepare you for the responsibility of a living, breathing, emoting creature depending on you for most things.
That's why you don't buy one at Christmas, right?

Read more here.

Thanks, Jennifer!

Time now for DOGS IN THE NEWS, canines that made headlines the past week.
Why is this even happening?
Dogs getting political? Yep. Personally, I don't know of anyone who has even considered this a reason to vote for or against.
PETA awards Wauwatosa, WI man for saving dog from house fire.
South Carolina woman's heartwarming obituary for beloved golden retriever goes viral.
Animal Shelter Goes Viral on Facebook for Not Charging Owner to Reunite with Her Dog.
Blind dog gets his own guide dog!
Barking Lot update: World's cutest rescue dog.
THAT'S IT FOR DOGS IN THE NEWS.
HERE'S OUR DOG PHOTO(s) OF THE WEEK.

This rarely happens. In Brazil, President Bolsonaro holds his family dog Nestor during the sanction of a law increasing punishments for abuse of domestic animals, at the Palacio do Planalto. Photograph: Sergio Lima/AFP/Getty Images

Seen on Etsy: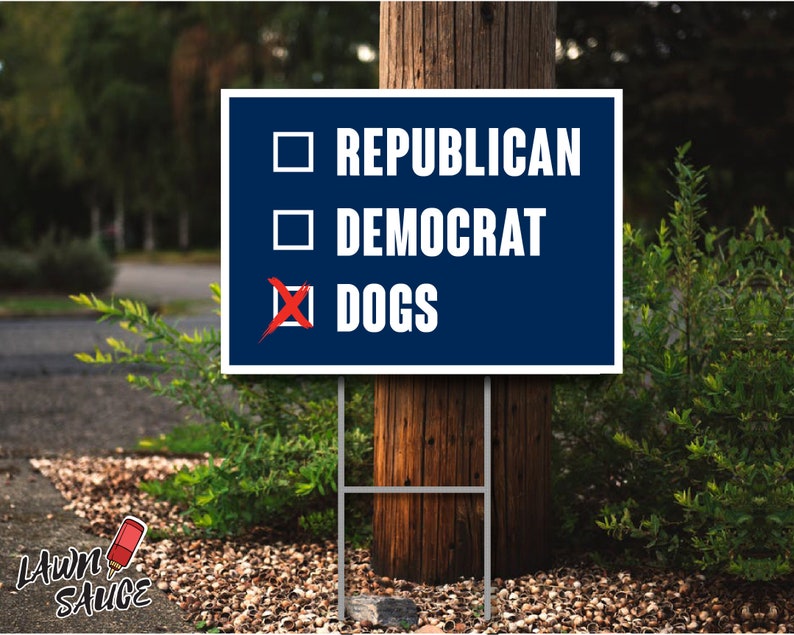 ALSO:
We close as we always do with our closing video.
Oct. 1 was National Fire Pup Day and arson dog teams from across the country got to show off their skills during their annual recertification process. But this year's event was noticeably different.
Normally close to 100 arson dog teams gather in one location while a trainer re-certifies them. Due to the pandemic, all of the K-9s had to demonstrate their skills virtually.

This report is from San Diego.
That's it for this week. Thanks for stopping by.
We'd really appreciate it if you forward this on to other dog lovers you know. Let them have some fun!
See ya, BARK, next Saturday!