The Barking Lot is a regular weekly feature of This Just In…Written by my lovely wife, Jennifer and me.  It opens with the weekend dog walking forecast followed by the main blog from dog lover, Jennifer. Then it's DOGS IN THE NEWS and our close. Enjoy!
THE WEEKEND DOG-WALKING FORECAST: We grade the weather outlook for taking your pet outdoors.
TODAY:   Mostly sunny.  High of 76.  "A"

SUNDAY:  Rain throughout the day. High of 76.  "F"
LABOR DAY MONDAY: Partly cloudy skies in the morning will give way to cloudy skies during the afternoon. High of 67. "C"

Now, here's my lovely wife, Jennifer, with this week's main blog.
I don't know about you, but I'm not fond of contaminated wine. I prefer my wine be free of 2, 4, 6-trichroloanisole (TCA), a chemical compound responsible for tainted cork that makes wine undrinkable.
Any idea where this is going?
Dogs have a sense of smell that is 10,000 to 100,000 times as acute as that of humans.
Canines have up to 300 million olfactory receptors in their noses. You and I have about six million.
Incredible pooches are capable of sniffing out drugs, bombs, bodies, malaria, bed bugs, and even COVID-19. So why not TCA?
TN Coopers is a cooperage in Casablanca Valley, Chile. The company works with the global wine industry helping winemakers manufacture great wines through the use of world class oak products.
They've launched an initiative called "The Natinga Project" where dogs are trained to find nasty compounds that cause smells of damp cardboard and musty cellars.
And it's not just cork. As part of the winemaking process, barreling can do damage as well.
"Dogs can detect very small concentrations of specific compounds through their sense of smell," said Guillermo Calderon, TN Coopers' marketing manager. "Their sense of smell is extremely reliable and rarely misses."
At one particular winery one of the dogs was able to discover TCA on a small rubber ring attached to an old hose.
The project has come to Sonoma, California, and could expand in the states.
"We are training a new generation of puppies that will be able to carry on this initiative for many years to come," Calderon said.
A dog's nose knows. One more example proving dogs are truly amazing.
—-Jennifer Fischer
Thanks Jennifer!
Time now for DOGS IN THE NEWS, canines that made headlines the past week.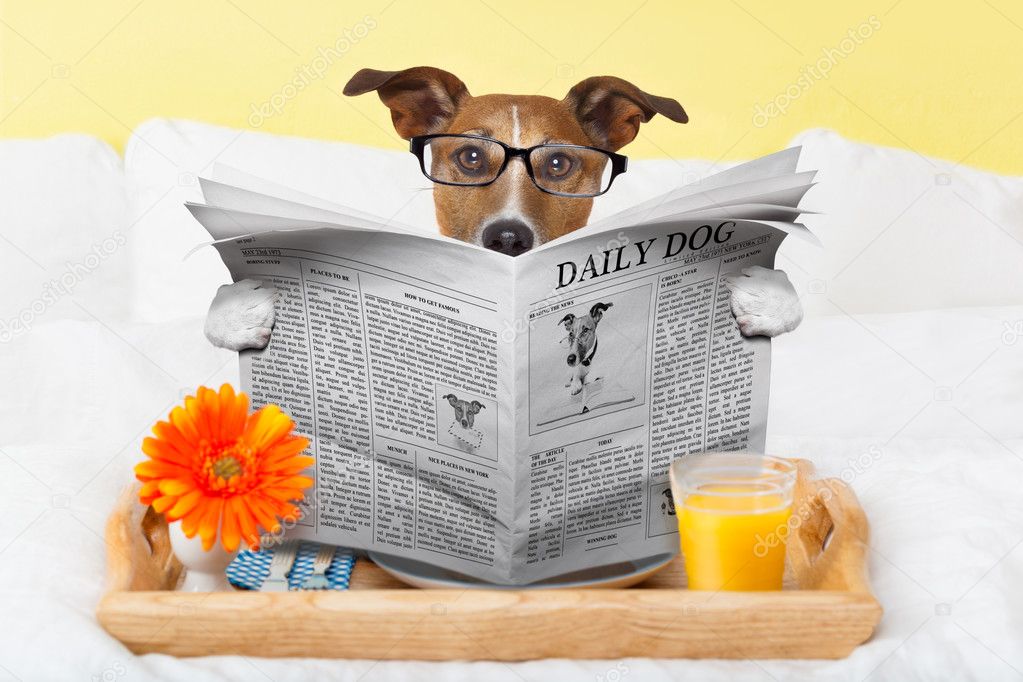 Military veteran's companion dog allowed into US after it was almost deported.
Rescue Dog and Hopes of a Miracle Captivate Ravaged Beirut.
Dog days of the pandemic create a thriving economy for man's best friend.
Family Helps Dying Dog Live Out His Bucket List: We 'Try to Make Each Day the Best.'
Left behind because of Covid-19, a tiny dog travels 10,000 miles to rejoin her owners.
Rare 'singing' dog, thought to be extinct in wild for 50 years, still thrives.
Bowie spent 1250 days in foster care.
A foundation honoring a dog-loving Hartland girl just helped Waukesha police get their first K-9 cop.
WOW! Blind teen swimmer and guide dog make 'perfect pair' in Paralympics quest.
How cats and dogs see the world.
The virus closed just about everything, including this, but not anymore.
Yes Jennifer! I know. I know!
Cookie Treats Let Canines Enjoy the PSL Craze Safely.
The latest addition to the "Naughty Dog" file.
THAT'S IT FOR DOGS IN THE NEWS.
HERE'S OUR DOG PHOTO(s) OF THE WEEK.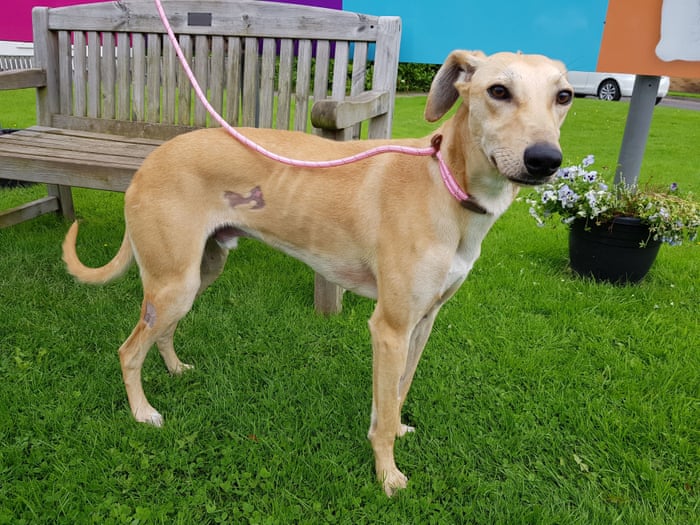 From Scotland, Ashton the lurcher, who was found with more than 60 wounds from a pellet gun. Photograph: Scottish SPCA/PA
Leila is a certified licensed therapy dog.
We close as we always do with our closing video. In this case, videos.
Rescue dog who lost her puppies adopts trio of orphaned kittens. Video is in this article.
San Diego's premier dog surfing competition — Helen Woodward Animal Center's Surf Dog Surf-A-Thon — is going virtual in 2020 because of the virus. So no dog surfing lessons. But here are some tips.
That's it for this week.
Thanks for stopping by.
We kindly ask that you please share with other dog lovers you know.
See ya, BARK, next Saturday morning!