THERE ARE THOUSANDS AND THOUSANDS OF FOOD BLOGS, BUT ONLY ONE CULINARY NO-NO!
This week's topic is wine, specifically why the wine industry is in trouble. A couple of experts have thoughts. We'll get into that, but first I really shouldn't be writing this.
My wife is the wine lover, connoisseur, oenophile, slave to the grape.
As I've written before, she even possesses this Christine Alexander top:
Jennifer's female friends also have a unanimous admiration for wine. They get absolutely gleeful on Facebook when they share memes and what not about their favorite adult beverage.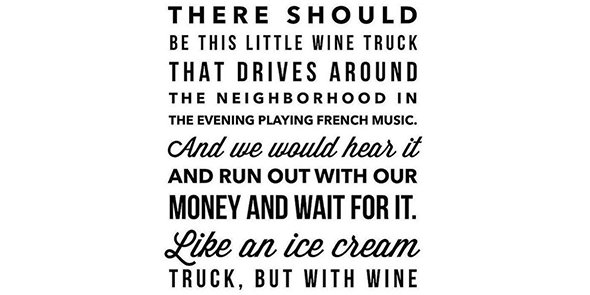 So Jennifer is the wine person in our family as opposed to this brandy/bourbon fellow. And even Jennifer will tell you she's know highbrow.  However, she can just by tasting determine which bottle purchased at Sendik's was $10.99 as opposed to the one at $21.99.
I've written about Disney World in the past that can boast terrific fine dining like this Tripe A Five Diamond Award Winner.
Forbes writes "As soon as the doors swing open, the frenzy of the Grand Floridian disappears and, in a typical magical Disney fashion, you're transported into a fantasy world. In this case, you'll find yourself in a luxurious dining room, where a harpist is playing and tables are outfitted with Frette linens, Riedel crystal and Christofle silver."
Jennifer and I have dined there a few times and the experience has been perfect every time. Multiple courses are offered with a highly recommended option of a wine pairing with each course. Thank goodness.
You get a souvenir menu to take home reminding me that when we dined on November 9, 2007, I had ordered Napoleon of Veal Tenderloin with Tomato-Fennel Jus and Artichokes. Without the expertly-chosen wine pairings, there is no way in Hell I would have known that the ideal way to partake in that succulent veal was to have a pour of Carol Shelton Rocky Reserve Zinfandel, Dry Creek Valley, 2004.
As mentioned at the open the wine business is hurting. For the first time since 1994, wine consumption by volume dropped last year. Expect a reversal this chaotic year since more people are drinking due to the pandemic. Still, there's some winning back the public in order, and people like me (Wine For Dummies) are critically important.
Dorothy J. Gaiter and John Brecher conceived and wrote The Wall Street Journal's wine column, "Tastings," from 1998 to 2010. The two recently and urgently  wrote in the Grape Collective:
We are at a flex point in wine, wine appreciation and wine education. The people who make it and sell it and serve it are struggling for their very survival. It's terrifying for them and we feel for them. However, if there were ever a time for hard truths to be reckoned with, for introspection, re-evaluation and perhaps renewal, that time is now.
So what's the problem?
Gaiter and Brecher point to…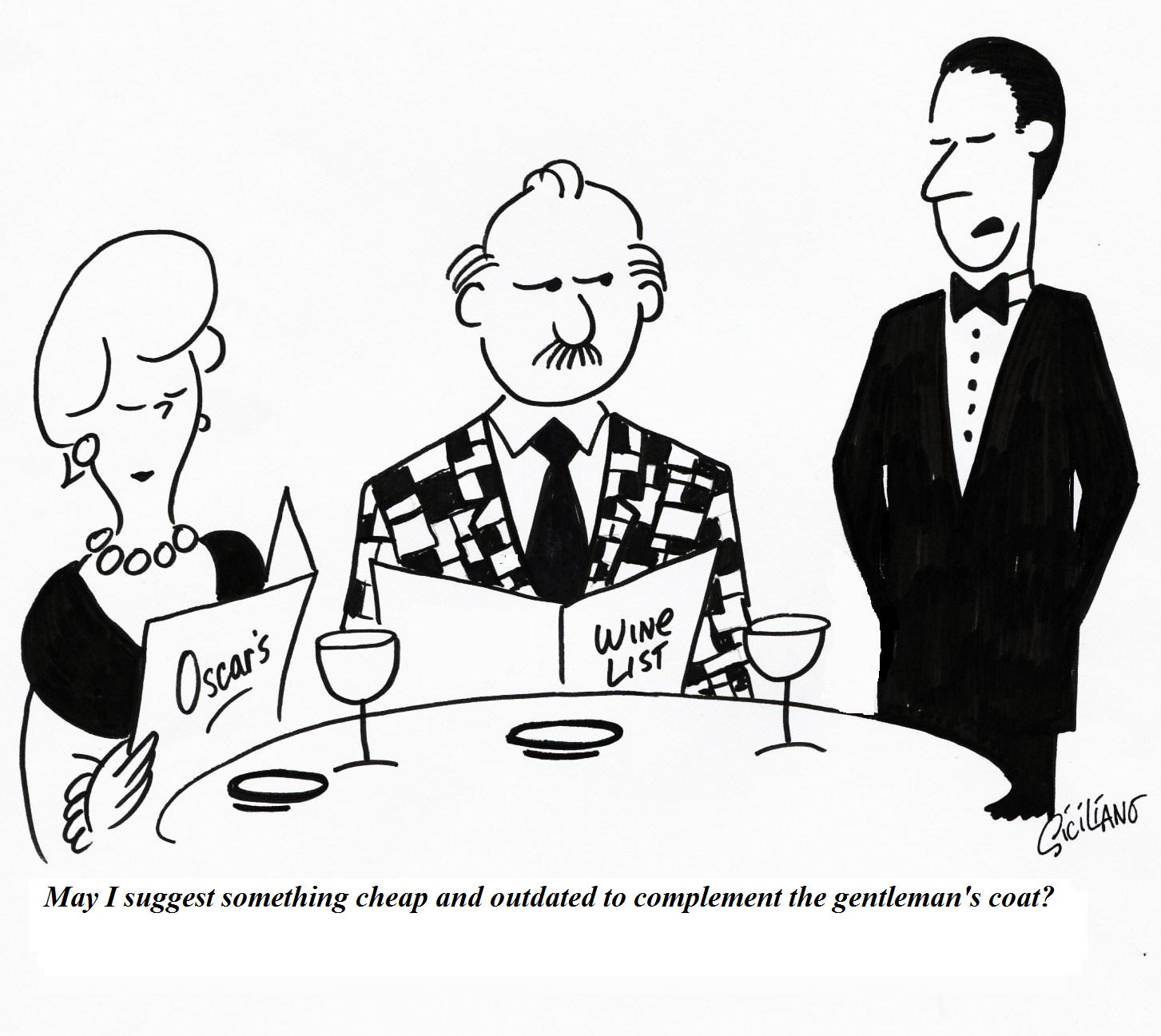 The snooty waiter or sommelier.
When they were first getting into securing greater knowledge and understanding about wine back in the 70's Gaiter and Brecher say "sommeliers at many fine restaurants were White French men, or at least White males who pretended to be French. With tastevins around their necks, their job was to make customers feel stupid, spend more than they planned and drink French wine."
They submit "these professionals are supposed to be selling wine to people in restaurants and retail stores by engaging with them."
But they assert this often is not the case.
"And it's not just expensive, clubby places. At a Manhattan fish restaurant called Crave Bar three years ago, we ordered a delicious and unusual Savoie and the waiter made fun of us for ordering the cheapest wine on the list. Then the sommelier came over with the bottle, made fun of us, poured it and left, never to return."
The industry they claim  has allowed itself to slide back into a time of "snobbery, one-upmanship, pretentiousness and exclusivity."
So it better snap out of it since consumers are buying and purchasing less, drinking more cocktails and seltzer. And it might not be all that difficult according to Gaiter and Brecher.
"If a sommelier doesn't treat every customer with respect, the restaurant needs to find someone who does."
You can read their column here that also spends a lot of focus on wine industry diversity.
CULINARY NO-NO BONUSES