The Barking Lot is a regular weekly feature of This Just In…Written by my lovely wife, Jennifer and me.  It opens with the weekend dog walking forecast followed by the main blog from dog lover, Jennifer. Then it's DOGS IN THE NEWS and our close. Enjoy!
THE WEEKEND DOG-WALKING FORECAST: We grade the weather outlook for taking your pet outdoors.
TODAY:   UPDATED: Partly cloudy. High of 83.  "A"

SUNDAY: Sunny skies. High of 83. "A"
Now, here's my lovely wife, Jennifer, with this week's main blog.
At the start of the glorious year of 2020, when conditions were far more normal, forecasters were predicting the year's most accessories. They included the following. Let's see how many you jumped on:
Chunky Boots, Bucket Bags, Square Toe Strappy Sandals, Large Chain Necklaces, Soft Clutches, Wide Waist Belts, Padded Headbands, Hoop Earrings, Colored Sunglasses Frames, Bucket Hats, Mini Pouch on Your Bag, and Multi-color Bags.
These experts could have been right about their start of 2020 forecasts. But then came March.
There was a far more popular accessory, and not even anything from the fashion world. Confronted with lockdowns and stay-at-home orders and being held captive in their own homes, Americans turned to…dogs. And in big numbers.
The imprisoned populace needed companionship. More than what a spouse or child/children could offer. They wanted warm, fuzzy, furry canines. So they went out and got them. Again and again and again. Shelters ran out. So the doggo seekers kept looking elsewhere.
Didn't matter there were enough news stories about how purchasing a pet during a pandemic was like doing so at Christmas. Will your love/need for the dog be there when the virus and shutdowns aren't?
That was March. What has happened since? Has the love for a new pet subsided, nearly six months later? Could it continue, and for how long?
The answers to those questions are in a just published Washington Post article. Think you know them? Click here to find out.
—-Jennifer Fischer
Thanks Jennifer!
Time now for DOGS IN THE NEWS, canines that made headlines the past week.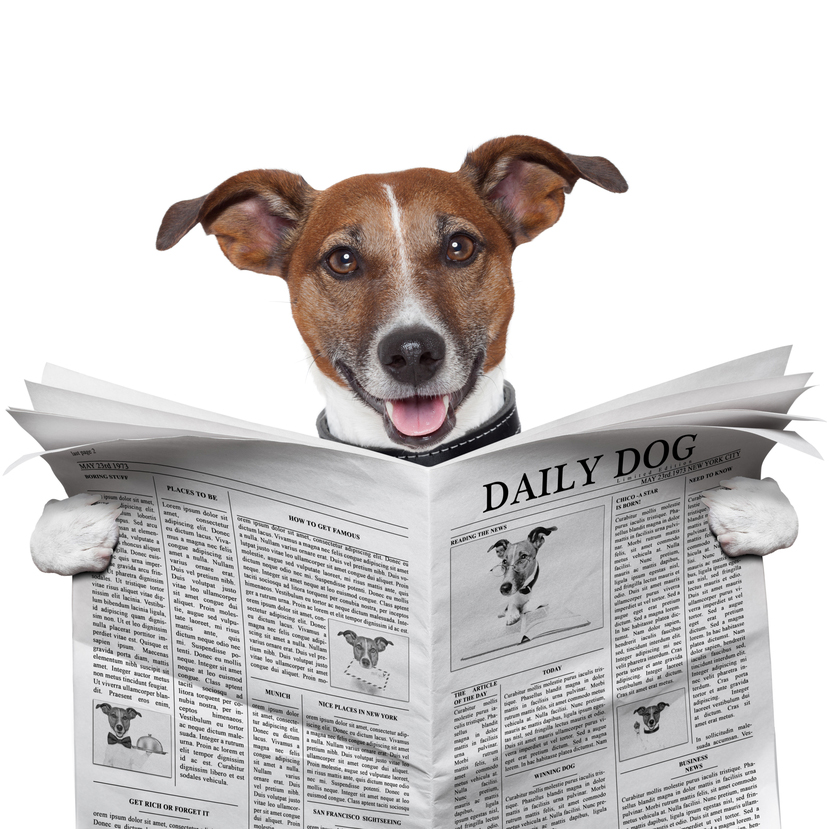 North Carolina dog that died after 'acute' illness tests positive for coronavirus.
1st U.S. Dog With COVID-19 Has Died, And There's A Lot We Still Don't Know.
For mail carriers, appointed rounds grind to a halt due to dogs; residents go without delivery for weeks.
Which pups will make the grade as a service dog?
The term 'dog days of summer'? Where did that come from?
She Fell in Love, and the Dog Approved.
Meet the mayor.
THAT'S IT FOR DOGS IN THE NEWS.
HERE'S OUR DOG PHOTO(s) OF THE WEEK.
How to turn your pet into Disney dog with new Snapchat filter.
We close as we always do with our closing video. And we have a few.
Meet Serenity. From WFAA-TV in Dallas…
Here's a kind, thoughtful boy.
From CBS 58: A Paw-fect partnership: DiVincenzo teams up with Wisconsin Humane Society
And cooling off. The video is in this article.
That's it for this week.
Thanks for stopping by.
We kindly ask that you please share with other dog lovers you know.
See ya, BARK, next Saturday morning!