The Barking Lot is a regular weekly feature of This Just In…Written by my lovely wife, Jennifer and me.  It opens with the weekend dog walking forecast followed by the main blog from dog lover, Jennifer. Then it's DOGS IN THE NEWS and our close. Enjoy!
THE WEEKEND DOG-WALKING FORECAST: We grade the weather outlook for taking your pet outdoors.
TODAY:   Intervals of clouds and sunshine. A stray shower or thunderstorm is possible. High of 85.  "A"

SUNDAY: Partly cloudy skies. A stray shower or thunderstorm is possible. High of 88. "A"
Now, here's my lovely wife, Jennifer, with this week's main blog. 
We've written so many blogs over the years about how therapeutic dogs can be for people with physical, mental, and cognitive challenges.  I can't count the number of times I've been moved to tears by the stories of human-dog relationships and the life-changing bonds that develop.
This week's edition is one more of those stories, but it hits closer to home than all the others.  I have been blessed to know Rene Crow for over twenty years.  She & her husband have two lovely, young adult daughters both of whom they are very proud.   Mikayla, their older daughter, suffered physical & mental trauma in her late teen years and is working very hard to overcome the deep scars that were left.  Excerpts from her GoFundMe bio:
One day I found myself in a sexually abusive relationship with [an upperclassman] and was sexually assaulted in June of 2016. He tricked me into thinking that this was love and these are what relationships were about…  Just a few weeks after, the unspeakable happened. I lost my best friend to Suicide… It was very hard to separate us and on that day, my life shattered into a million pieces. 
 After making the decision to get some help, I was diagnosed with PTSD (Post Traumatic Stress Disorder), Major Depressive Disorder, and Severe Anxiety/Panic Disorder…  Through all that has been going on, I am so lucky to have family and friends that have dogs that love me to death. They know just how to make me feel better; with each one of them I have a special connection…  Every time my doctors would ask me what helps, what makes it bearable, my only response would be "The Dogs."

Here's Mikayla with their family dog, Bailey
Enter Charlie.  According to Rene, "Charlie is a two-year-old German Shepherd rescue. He has been training to be a service dog for about 10 months and now is being specifically trained for Mikayla's needs. We leave for Indianapolis on October 18 and go through 9 days' worth of handler training. Then he's officially ours! Mikayla's been on the waiting list for almost a year and a half now, so we are super excited about this!  We are hoping this will allow Mikayla to begin working again, possibly going back to school, and living in normal life!!! It has been a rough road."  Sweet Charlie is being trained by Medical Mutts.

Here's Charlie!
The Crow Family's Go Fund Me page has made the $3,000 down payment on Charlie's training possible.  However they are still a long way from the total $16,000 needed by the end of the process.  And here's where our local Barking Lot readers could possibly help.
On August 23, the Milky Way Drive In here in Franklin is hosting a fundraiser to benefit the Crows.  $10 of the $40 carload fee goes to the Crows for Charlie's training costs.  The movie is TBD, but you're guaranteed a great time no matter what the choice!  If you haven't had an opportunity to visit this amazing addition to Franklin Field, now is a great time!  If you are so inclined, you are also able to support her efforts directly through her GoFundMe page as well.
I'm happy to spread the word for this incredibly strong young woman, and thank you for your kindness and consideration.  I commented to Rene how phenomenal dogs are and she replied, "It's absolutely amazing to me how a dog can bring Mikayla out of all the despair anxiety and panic.  This is been a long time coming [and we're] so very thrilled!"
—-Jennifer Fischer
Thanks Jennifer!
Time now for DOGS IN THE NEWS, canines that made headlines the past week.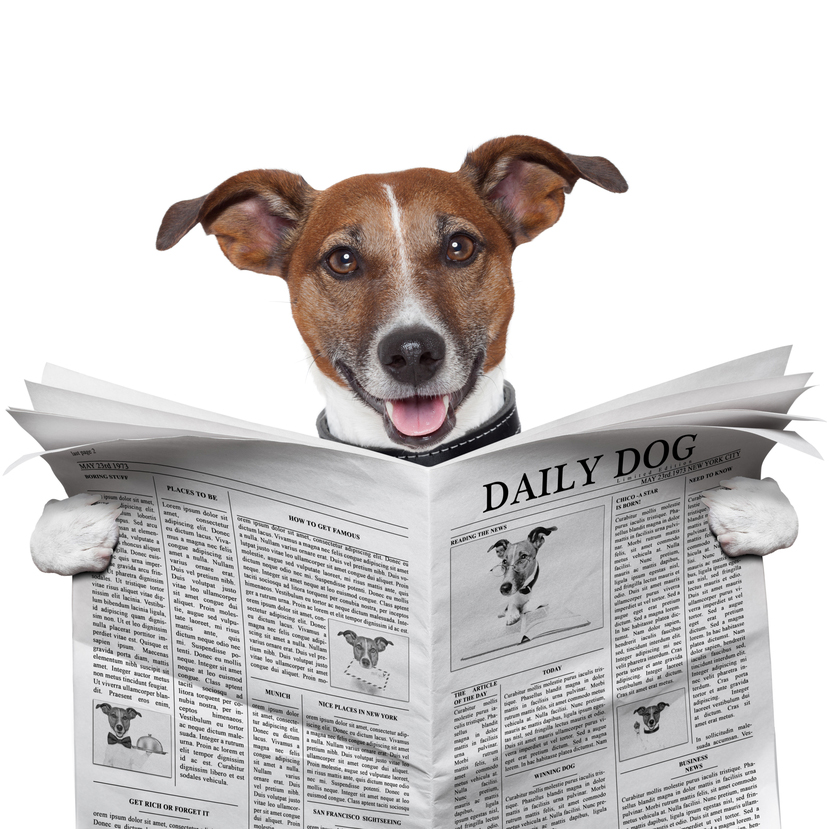 Navy pulls support of SEAL museum after video of dogs attacking man in Colin Kaepernick jersey.
ARL Boston caring for dog who had life-saving surgery after eating paper masks.
Time to open up one of our favorite files: Dogs are amazing!
An adopted 14-year-old girl is helping senior dogs find a forever home just like she did.
Michigan couple says they've trained detection dogs to sniff out coronavirus.
Coronavirus-sniffing dogs dispatched at Dubai Airport.
OPINION: Spare dogs in drug tests.
2020's Most Pet-Friendly Cities.
This may be the craziest story ever posted on this blog.
THAT'S IT FOR DOGS IN THE NEWS.
HERE'S OUR DOG PHOTO(s) OF THE WEEK.
We close as we always do with our closing video.
First, dog rescued after chase on I-94. The video is in this article.
AND, Tom Turcich of New Jersey and his adorable pooch Savannah have walked over 18,000 miles through the United States, Mexico, Costa Rica, Chile, Italy, Turkey and dozens of other countries over the past five years. And he's not done yet.
That's it for this week.
Thanks for stopping by.
We kindly ask that you please share with other dog lovers you know.
See ya, BARK, next Saturday morning!