7/28/20: See update below.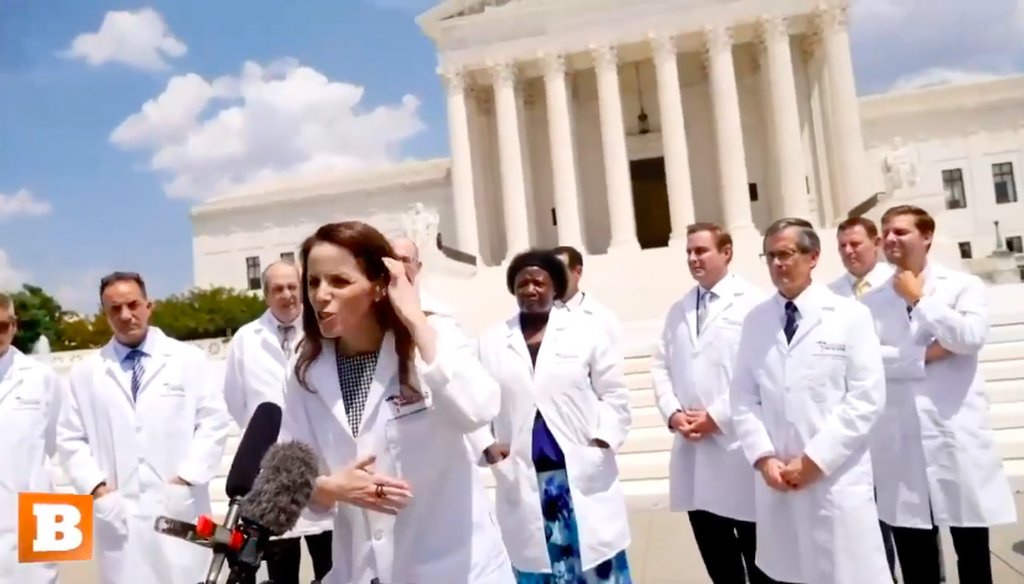 Today (Monday) on the steps of the US Supreme Court, America's Frontline Doctors held a news conference. Physicians from around the country addressed the American people about Covid-19 and the importance of reopening schools and our society. Their "White Coat Summit" is part of a greater effort to extinguish fears surrounding the Chinese coronavirus and remind the public that "99.8 percent of people get through this with little to no progressive or significant disease."
The first speaker is Dr. Simone Gold, MD, an Emergency Medicine Specialist in Los Angeles, CA with more than 31 years of experience in the medical field.
Please watch it all if you can because it won't get a ton of media coverage since it doesn't fit the media (Fauci) template.
UPDATE: As you can see the video has been removed by Facebook, Twitter and YouTube. Here is the transcript of the news conference.