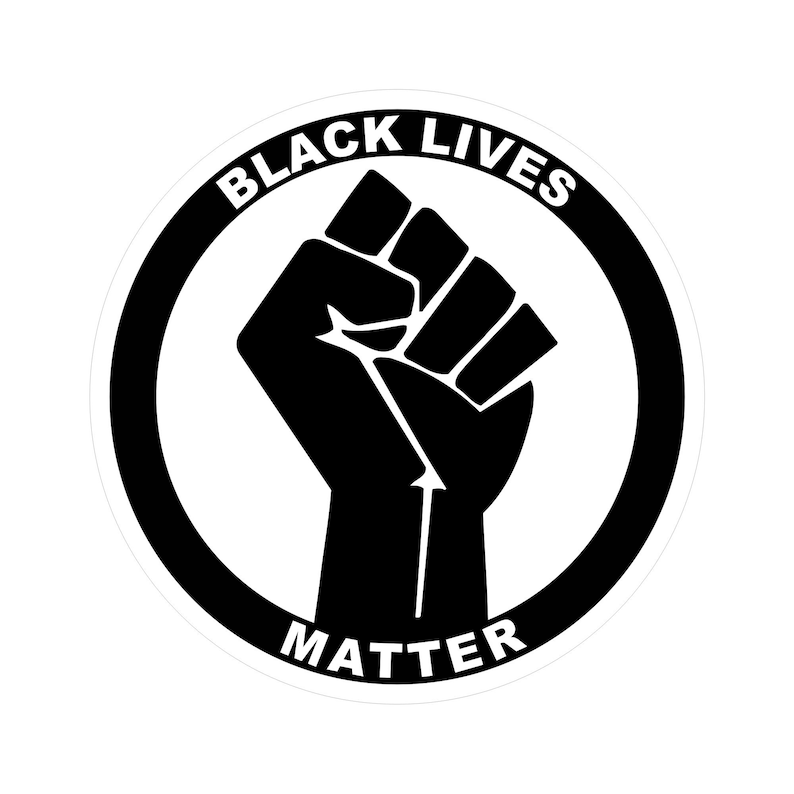 The following material, if you take the time to read in its entirety, and I recommend you do, is pretty alarming. Written for the City Journal the author is Peter C. Myers, a professor of political science at University of Wisconsin–Eau Claire. Let's start at the very beginning, with Myers' first paragraph. Read very carefully.
Black Lives Matter, though less prominent in the headlines of late, continues to be quite a growth story. What began in 2013 as a hashtag propagated by a few activists and academics rapidly grew into a nationwide protest movement and then into an institutional establishment, with local chapters around the U.S. and even a few abroad. With lavish funding and generally supportive media attention, the BLM network has become the progressive Left's primary organ of antiracism activism. Now it seeks to sustain and expand upon that success. In its most ambitious venture yet, the group has moved beyond the streets and into the nation's public schools.
Everything in the above paragraph is true with the exception of the first few words, "Black Lives Matter, though less prominent in the headlines of late…" That's because Myers' column was published during the summer of 2019. Myers asserts no one should be surprised. Consider the BLM network's platform. Back to Meyers:
The first plank of a widely publicized platform issued in 2016 demands "an immediate end to the criminalization and dehumanization of Black youth," including "an end to zero-tolerance school policies and arrests of students, the removal of police from schools, and the reallocation of funds from police and punitive school discipline practices to restorative services." BLM founder Opal Tometi heads the list of signatories of a 2018 letter urging teachers to support a "new uprising for racial justice" in the nation's schools.
Sound familiar? At the time Myers drew attention to the movement's latest campaign:
The present venture is akin to a franchising operation, with local cells of teachers' union activists as the operators. K–12 educators sympathetic with the movement have successfully promoted the "Black Lives Matter at School" program, bringing its activist spirit and ideology into a growing number of secondary and even elementary classrooms.
Four years ago the movement's entry into schools started to take off. Sympathetic teachers and staff wore BLM t-shirts to school in Seattle. When people objected, the teachers' union organized "Black Lives Matter at School Day." Thousands of t-shirts were sold, BLM instructions were sent to teachers and parents, and on October 19, 2016, tens of thousands of students and parents were hit with a BLM message by educators who had been effectively coached.
One year later the city of Philadelpha advanced the cause further, by forming a full blown BLM school week. Back to Myers:
Thus was conceived the BLM at School National Week of Action, to be held annually the first week of February to set the tone for Black History Month. The following year, school districts in more than 20 major cities, including New York, Chicago, Los Angeles, Washington, D.C., Boston, and Seattle incorporated BLM at School Week into their curricula. This past February, amid favorable publicity, school districts in more than 30 cities and counties participated.
In (the) pointed description of the movement's goals in their introduction to Teaching for Black Lives, a textbook meant for use in the BLM at School efforts,  the objective is to show how educators "can and should make their classrooms and schools sites of resistance to white supremacy and anti-Blackness, as well as sites for knowing the hope and beauty in Blackness." That ambition, in their view, cannot be satisfied by the opportunity to shape instruction for just one week per school year. As becomes clear in organizers' statements of principles and demands, as well as in the burgeoning mass of instructional material that participating teachers have contributed (including lessons for every grade level), the ultimate objective is to catechize the nation's students, from kindergarten through high school, in BLM's race-based vision of the world.
Among BLM's 13 principles, for instance, are various commitments to intersectionality—that is, the focus on overlapping categories of racial, gender, or sexual victimization. BLM dedicates itself to dismantling "cisgender privilege," "freeing ourselves from the tight grip of heteronormative thinking," and "disrupting the Western-prescribed nuclear family structure requirement." The Starter Kit section on teaching young children declares: "Everybody has the right to choose their own gender by listening to their own heart and mind. Everybody gets to choose if they are a girl or a boy or both or neither or something else, and no one else gets to choose for them."
The animating idea throughout is that African-Americans, intersecting with a familiar roster of other aggrieved identity groups, face systemic oppression, as they always have in America—even today, 50 years into the post–civil rights era. For all such groups and their "allies," the proper relation to society must therefore be one of opposition, and a primary function of the education system must be to instruct students in the rationale, means, and ends of resistance—the more radical, the better.
BLM's leaders and pedagogues announce their determination to "disrupt the Western-prescribed nuclear family structure," while withholding any suggestion that students inquire into the effects—above all, on children—of fatherlessness, rampant among disadvantaged black and Hispanic-Americans, and increasing among disadvantaged whites.

Myers suggests the motives and claims of BLM should be confronted and questioned.
A fair-minded inquiry would note recent findings that a relaxation of school disciplinary policies does not improve outcomes, either in classroom orderliness or student performance—to the contrary. With respect to the charges of abusive and biased policing, BLM sympathizers willing to confront the evidence would discover that homicides by private actors vastly outnumber deployments of deadly force by police officers, and the vast majority of those involve perpetrators and victims of the same racial groups; that the majority of those killed by police were either armed or violently resisting arrest; and that the percentages of police killings that involve black suspects are roughly proportionate to the percentages of violent crimes by black offenders, while black citizens are much more likely than those of any other racial group to be victimized in violent crimes. They would also discover that murders in many of the nation's large cities significantly increased in 2015 and 2016, reversing a long-running decline. The increase was coincident with the rise of BLM antipolice protests; some researchers have attributed the upsurge to the protests' demoralizing effects on police.
BLM's explicit objective, inspired by the Black Power factions of the late 1960s, is to transform America. The trouble with BLM is that its activists and theoreticians cling uncritically to an ideologically blinkered rendering of America as an empire of seemingly incorrigible bigotry. That vision of America is a hallucination that, propagated in schools, promises to lower rather than to lift the life prospects of vulnerable young people.
Rather than beglooming students' imaginations with oppression stories—as though the main object of their education should be to swell the ranks of street protesters, classroom agitators, community organizers, diversity consultants, and the like—shouldn't a genuinely antiracist education inspire them with stories of positive accomplishment, highlighting the fact that, throughout U.S. history, African-Americans have been inventors and discoverers, producers of great works of art, leaders in industry and commerce, and founders and sustainers of schools and churches and businesses and other institutions of social uplift?
 You can read Myers' complete 2019 column here.
Given the movement's momentum they're assuredly feeling empowered and could conceivably gain even greater access to and influence in the schools. As school districts currently ponder how to re-open classes and structure curricula, now's the ideal time to contact them if you have any concerns.
For a more contemporary article try "Black Lives Matter Began With Claim of Systemic Racism."