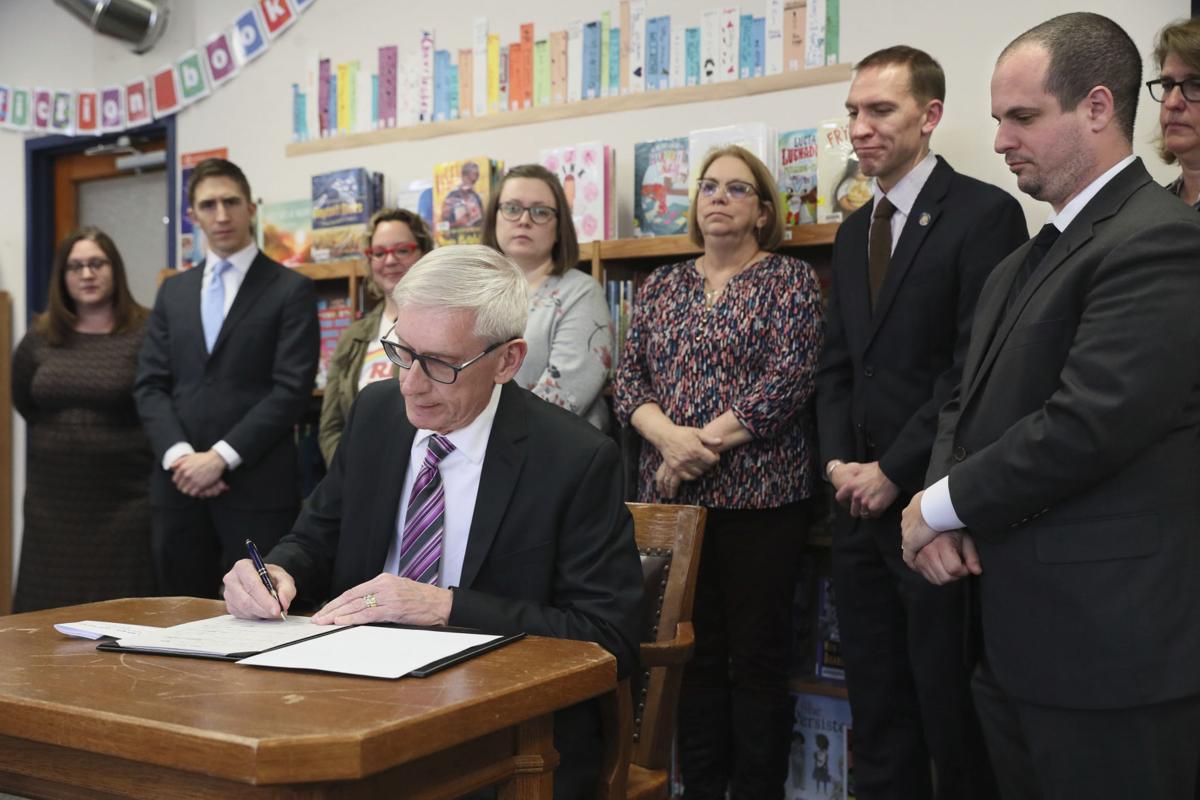 Photo: Milwaukee Journal Sentinel
Gov. Tony Evers Wednesday signed his veto of a $250 million tax cut package passed recently by the Legislature – the second time the governor has vetoed such a tax cut. The GOP wanted the budget surplus to go back to taxpayers. Evers wanted some to also go to schools, even though previous state budgets have substantially increased school spending.
The press hasn't picked up on it yet, or maybe doesn't want to. But there is a sizeable number of angry taxpayers across Wisconsin outraged by the governor's decision. One of them is a small business woman from Chippewa Falls, WI. I won't identify her, but she posted this on social media:
So disappointed with a veto of the tax cut bill. Really Wisconsin Democrats?
As a small business owner in agriculture I am told every day to do more with less through voting we need to start telling our school districts to do more with less. show us proof -put out better numbers more graduates higher test scores. MORE VOCATIONAL TRAINING in high school. To the PUBLIC school district employees as a whole: start serving others and one another as a motto instead of worrying about what's in it for you.
Look at the numbers and the facts: throwing more and more money at the education system is not a fix. we need more dedicated men and women of service to hammer out a new mission statement that dedicates the education system to a new higher standard. then and only then will they have earned the increase in funding and it can be put to better use for an outcome that follows guidelines for the best good of all. Bottom line, this boils down to responsibility.
My comments are opinionated, yes. However I am taxpayer, I strive to do my best daily putting in 80 hours/ week. (that's double what is considered "full-time" by the way). I am not alone-this state is made up of millions like me who work their buts off just to provide while striving to prioritize to put God first, my family second, and work third. In conclusion, what a blow  you have dealt, Governor Evers and Wisconsin leftist law makers. We need some encouragement down here at the bottom of the totem pole and be warned Democrats, your "tea boats" may soon be empty; history repeats.
Bravo!