Check out this photo: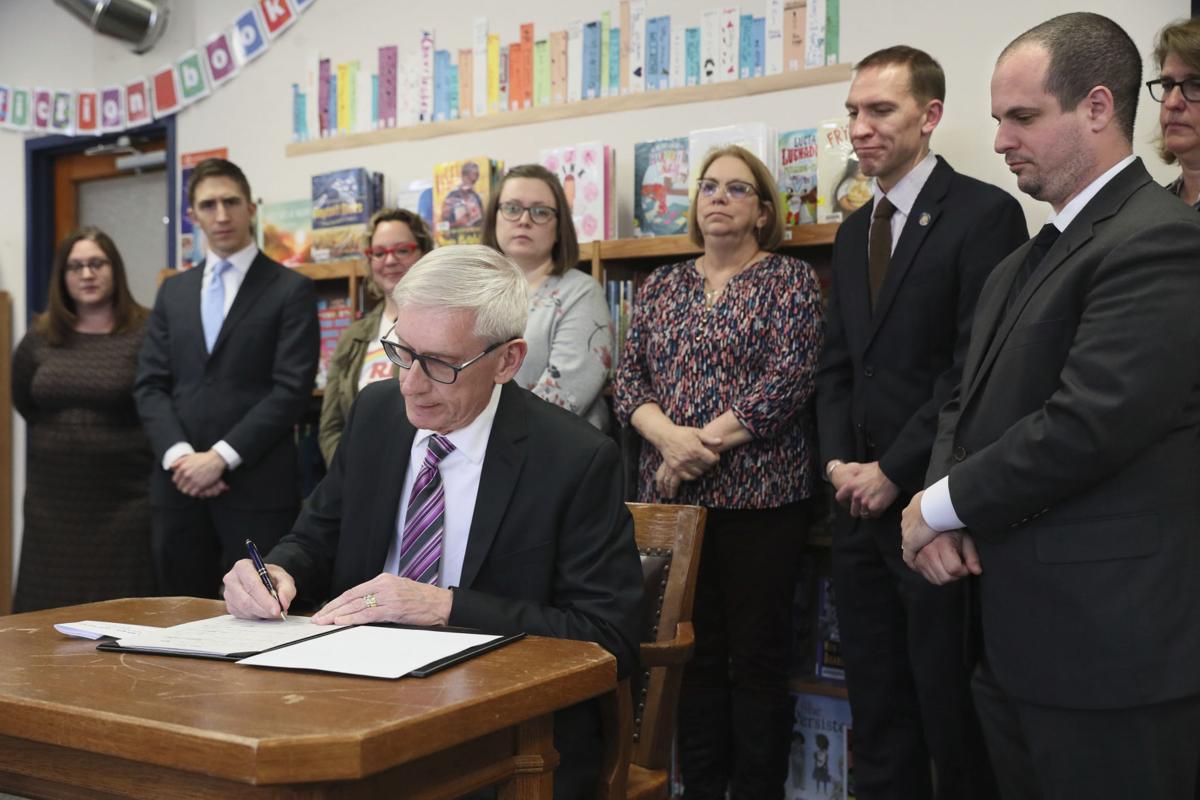 Gov. Tony Evers signs a veto on a tax cut bill that did not meet his spending priorities, as local Democrat lawmakers and others look on, during a press conference Wednesday at Lincoln Elementary School in Wauwatosa. PHOTO: Michael Sears, Milwaukee Journal-Sentinel via Associated Press.
Behind Evers, 3rd from right, smirking is state Senator Chris Larson (D-Milwaukee). He's on the ballot in April for Milwaukee County Executive.