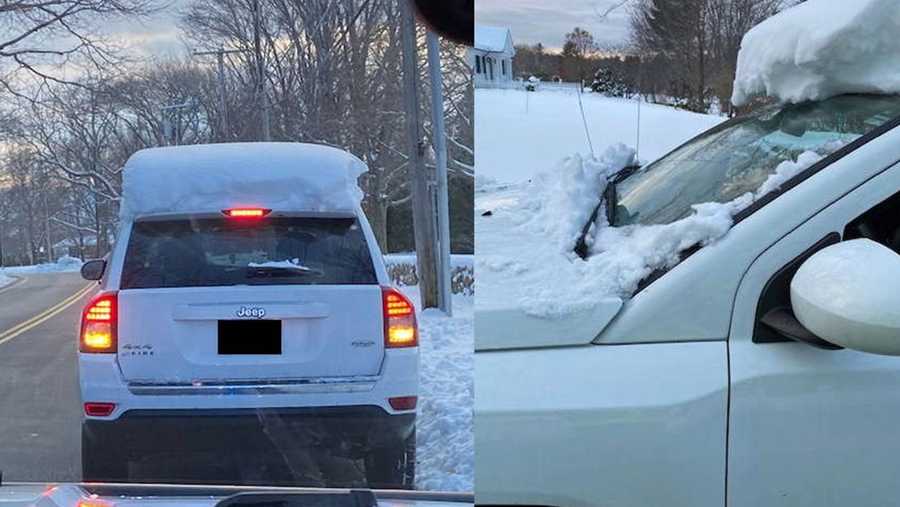 This motorist driving in Rye, New Hampshire this past December was stopped by the local police and instructed to wipe the snow off his car. Then he was given a $310 ticket.
We've all seen them. Cars caked with ice and snow spraying off onto the road and other vehicles. From today's read in Stateline, an initiative of The Pew Charitable Trusts:
an "ice missile" incident, in which sheets or blocks of snow and ice fly off roofs or windshields of cars and trucks, endangering those in vehicles behind them. Ice missiles can distract drivers and cause them to swerve into other cars. And they can crack windshields, and sometimes cause injuries — even deaths.
States are clamping down, but not everyone is onboard. Those opposed? Truckers.