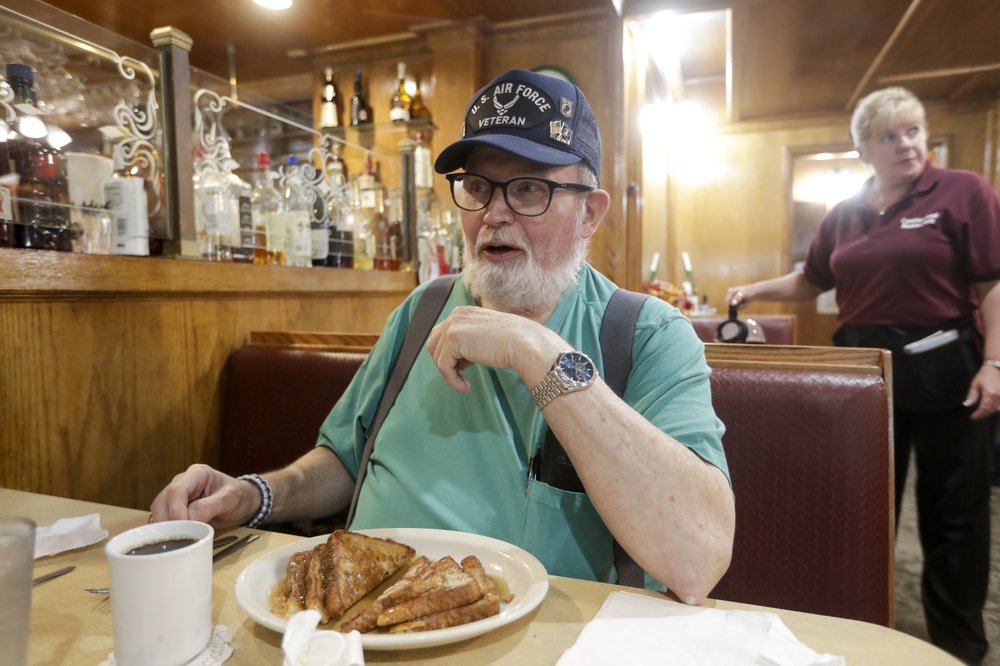 Harry Rose talks about the impeachment hearings at dinner Friday, Nov. 22, 2019, in Sturtevant, Wis. (AP Photo/Morry Gash)
The Associated Press, not exactly a conservative news outlet, just published a man-on-the street piece done in SE Wisconsin.
"He's probably guilty of something. … I thought he might run into problems because it's just the way he is," said Scott Davis, a 67-year-old landscaper from Sturtevant, a manufacturing town that's a key base for Republican votes in the county.

But Davis said his business has flourished, and he lauded Trump's handling of the economy. Controversies or not, Davis said he sees no reason not to support the president in 2020.