The Barking Lot is a regular weekly feature of This Just In…Written by my lovely wife Jennifer and me.  It opens with the weekend dog walking forecast followed by the main blog from dog lover, Jennifer. Then it's DOGS IN THE NEWS and our close. Enjoy!
THE WEEKEND DOG-WALKING FORECAST: We grade the weather outlook for taking your pet outdoors.
TODAY:  Clouds and sun early, then mostly cloudy later. A high of 63. "B"
SUNDAY:  Mostly sunny. High of 59.  "B"
Now, here's my lovely wife, Jennifer with this week's main blog.
*The following is combo of some previous Barking Lot blogs*
A couple of items this week.
First, I've enjoyed being scared since I was in Junior High.  I LOVED all those creepy movies like Children of the Corn, The Changeling, The Shining…  When my best friend and I were in high school and college, we'd go to see the most psychologically disturbing movies we could stand.  When the remake of Cape Fear came out you BET we saw it.  Particularly disturbing was the fact that the vehicle belonging to the tormented family in the movie was the same kind we drove to see it that night!
I still like psychologically creepy movies and books – Dean Koontz is my all-time favorite author of that genre.  I guess I must believe in ghosts if I allow those sorts of things to give me the heebie-jeebies, right?  So what would I do if I thought my dog (or I should say my future dog) saw a spirit?
Wait.  What???!!!  We've gone from I-like-creepy-movies to I-might-believe-in-ghosts to my-dog-sees-dead-people????  Well, the Halloween season IS upon us.  Or is that Howl-o-ween?  Honestly I didn't realize that there is a lot of talk about whether dogs can or cannot see spirits.
Considering all the remarkable stories about dogs that we have brought you over the years on The Barking Lot there is very little that shocks me about the canine sub-species.  Dogs continue to inspire and impress me of course but even the most extraordinary accounts elicit a simple, "I'm not surprised," when I read or hear about it.
I'm not about to consult Madame Maltese the Medium to see if I can contact my late Uncle Danny.  But I certainly read the following two articles with interest.  Dogster provides some attention-grabbing anecdotes and theories here.  A bit more skeptical and analytical, Stanley Coren offers us his perspective on what dogs might or might not see.
Next, across the pond, reporter for the Guardian, Martin Belam writes that US dog owners spend $350m a year on elaborate costumes for their pets, and the trend is spreading to Britain. Is it harmless fun – or animal cruelty.
Kevin and I say, are you nuts? It's FUN!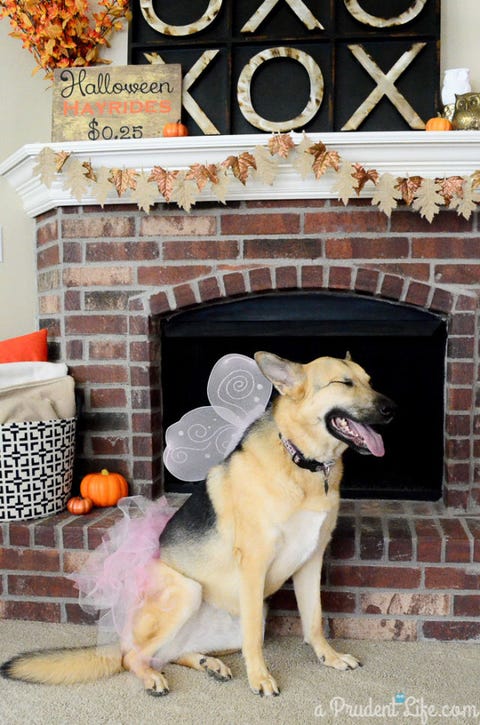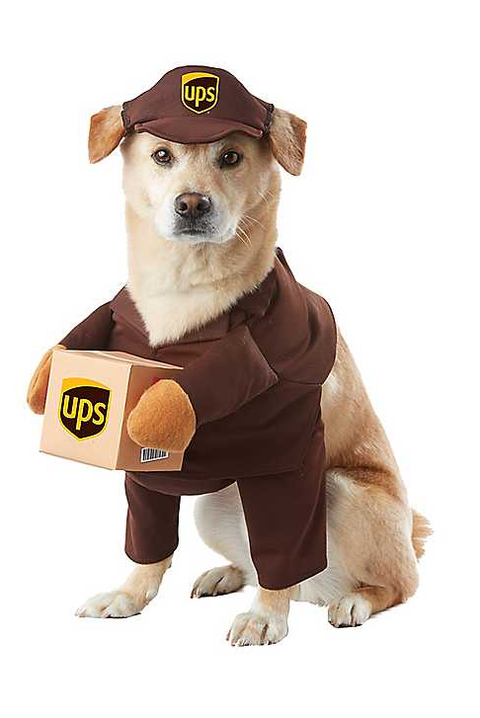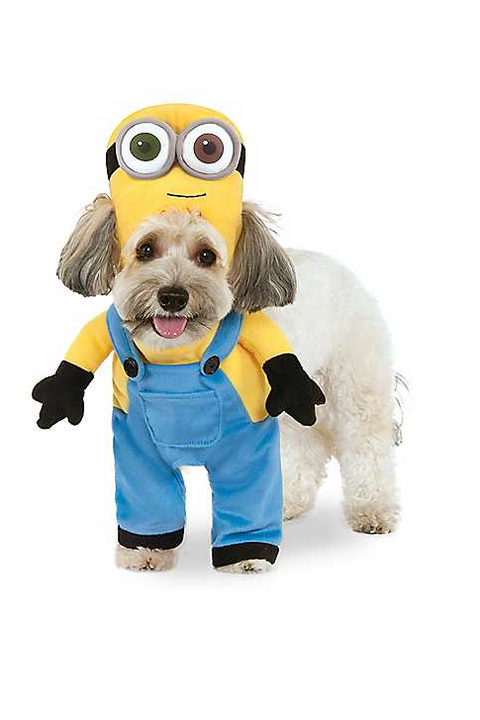 Let's see what the upper crust says.
—-Jennifer Fischer
Thanks Jennifer!
Time now for DOGS IN THE NEWS, canines that made headlines the past week.
BARKING LOT UPDATE TO LAST WEEK'S BLOG: The Truth About Dog Ownership and Your Health.
The Chicago Cubs President's dog did what?
Cops Take Shelter Dogs On Rides Around Town To Increase Their Chances Of Adoption.
Chiefs Fan Brings Special Delivery — 24 Rescue Dogs — To Denver.
This blind dog has his very own guide dog.
In baseball the Nationals' incredible run began after Ryan Zimmerman adopted an adorable new dog.
Ordering off the dog's menu.
Writer says canine co-parenting is an unexpected joy.
This dachshund has a unique talent.
42 amazing facts about dogs.
THAT'S IT FOR DOGS IN THE NEWS.
HERE'S OUR DOG PHOTO(s) OF THE WEEK.
Last Sunday at about 6:30PM the Salt Lake County Search and Rescue team (SLCOSAR) got a call for a 190-pound, 3-year-old Male injured Mastiff about two miles up the Grandeur Peak Trail. Several hikers had called Unified Police to report that the dog and his owner were on the trail and not able to move. Salt Lake County Search and Rescue members went into action and headed up the trail to make sure Floyd could get off the mountain with his human before it got too cold. Floyd was packaged in a litter and carried down the mountain. Floyd was a good boy and was happy to be assisted. Floyd, his human and all the team members got off the mountain around 10:30PM. 

AND…All the Photos of Kate Middleton and Prince William Playing with Dogs at the Army Canine Centre.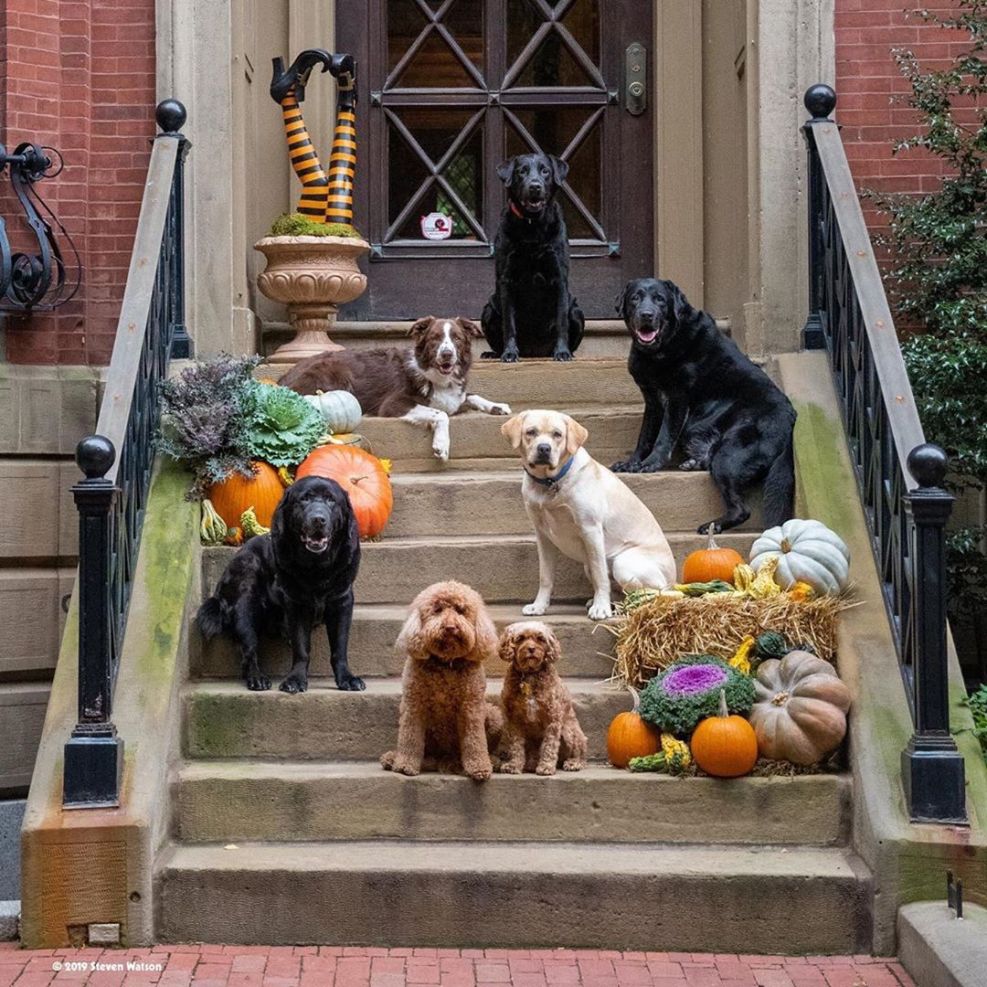 We close as we always do with our closing video.
How many times have we said it. We love a happy ending.
And…
That's it for this week. Thanks for stopping by.
We'd really appreciate it if you forward this on to other dog lovers you know. Let them have some fun!
See ya, BARK, next Saturday!