THERE ARE THOUSANDS AND THOUSANDS OF FOOD BLOGS, BUT ONLY ONE CULINARY NO-NO!
Dutch immigrants. Russian exiles. French bakers. The Pilgrims. They all get some credit for the origin of one of America's favorite snacks.
The Oxford Companion to American Food and Drink says these snacks are "deep-fried cakes with a long European history and roots in still earlier Middle Eastern cuisine. They were introduced to America by the Dutch in New Netherlands to America as oliekoecken (oil cakes or fried cakes). Made of yeast dough rich in eggs and butter, spices, and dried fruits, their sweetness came from the fruit and the final dusting of sugar. The dough was often somewhat sticky (additional flour toughened and masked the spicy and buttery flavors), and was dropped as blobs off the end of a spoon into hot rapeseed oil (canola)…The oil (fried) balls….were eaten during the dutch Christmas season, which extended through New Year's through Twelfth Night (January 6), and for special occasions throughout the year."
In the mid-1800's a New England ship captain 's mother, Elizabeth Gregory took these fried balls of dough and placed some nuts in the center where the dough wasn't expected to fully cook through, and gave them to her son for his crew.
Captain Hanson Gregory according to some was guiding his ship through a storm and stuck one of those oily fried balls on a spoke in order to keep his hands free. Thus, the donut hole was born, though Gregory claimed he cut into the middle using the top of a round tin pepper box. It wasn't long before donuts arrived in America.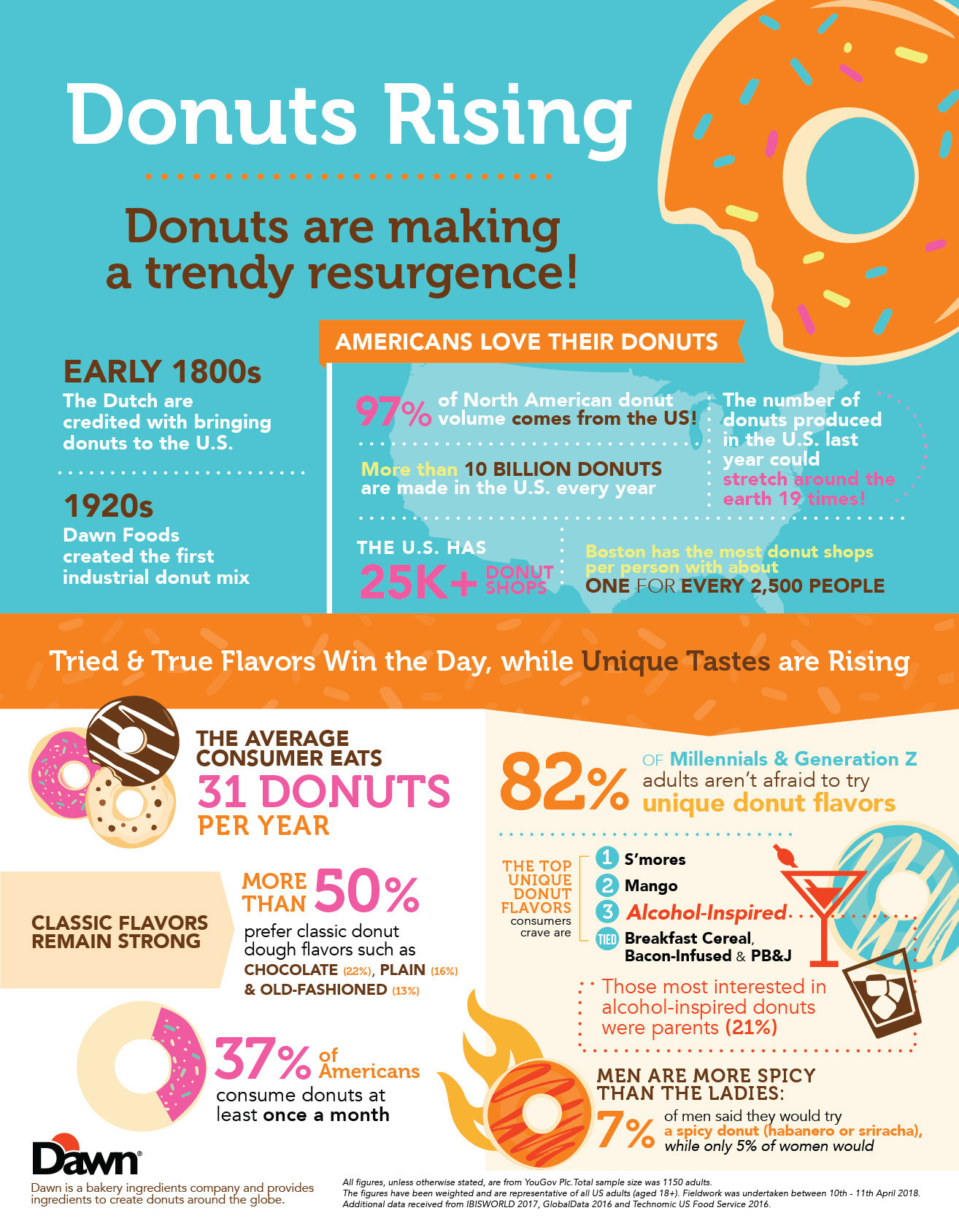 My father loved donuts (especially the jelly kind) and he passed it on to me.
Between 1982 and 1988 I was anchoring the morning drive shift at WUWM. That meant dragging myself out of bed…
Well, much earlier than that.
Before heading into work, I'd make it a habit to stop, not every morning but most, at a donut shop very close to campus. Because of its location, nestled in a residential area just to the southeast of the radio station, I believe it was a Honey Dip Donut joint as opposed to a Dunkin Donuts that was a bit difficult to find in such a remote spot.
Given my consistent arrival that you could set your watch to I became a regular. Sort of like Cheers, but at an obscene hour of the morning.
Enter the door and you'd walk right into the counter, behind it a cascading display case of more varieties of donuts than Disney's Dalmatians. To your right was a long counter for diners and even more regular faces.
Out of the 1,000 dark, quiet mornings I'd venture to the shop for a to-go order, on 999 I was welcomed by the same worker. She was about my age, short with blonde hair and dark glasses. Also, you couldn't help but notice her bum right leg. Unable to lift it she was forced to drag it on the floor. And yet there she was as the sole employee on duty at that hour, loading boxes of crullers, pouring coffee, waiting on those dining in.
It didn't take long for her and I to get into a friendly routine.
"Coffee today?"
"Yes, please."
"Sour cream donut to go with that coffee?"
"But of course."
On rare occasions I'd wait until her reach had almost gotten to the sour cream section before I'd announce that I had changed my mind and wanted something chocolate instead. An expression of disgust came next but it was delivered through a wide smile.
Had to have that donut, but I stopped visiting when I left the morning drive shift to the more normal first shift hours.
And now 10-year old Kyla loves donuts, too, including the Donut of the Month at our nearby Sendik's.
From left to right, Kyla's Irish dance friends Erinn, Mallory, and Kyla enjoying unicorn-themed donuts from Sendik's before a dance program. Here's a closer look.
Who doesn't like donuts?
Regular readers get that there's usually a build-up to the no-no of the week. What is it?
After all these years say it ain't so. Read on.
CULINARY NO-NO BONUSES
I'm not a big fan of the Journal Sentinel's restaurant critic Carol Deptolla. She's no Dennis Getto. Deptolla is out with her latest list of top restaurants. It clearly helped if the restaurant was Oriental, Chinese, Japanese, Korean, un-American, exotic, etc.

Food-waste study reveals trends behind discarded items