"But then fall comes, kicking summer out on its treacherous ass as it always does one day sometime after the midpoint of September, it stays awhile like an old friend that you have missed. It settles in the way an old friend will settle into your favorite chair and take out his pipe and light it and then fill the afternoon with stories of places he has been and things he has done since last he saw you."
Stephen King, "Salem's Lot"
It's Friday night. Time to unwind with our regular Friday night feature on This Just In.
The weekend has finally arrived.
The sun has set.
The evening sky has erupted.
Let's smooth our way into Saturday and Sunday.
Tonight…a reluctant farewell to summer that ends on Monday.
In the upper Midwest, summer is cherished, cradled, fondled, elevated to a gigantic, almost constant ongoing party, until suddenly, it's gone, blown away by frosty winds.
Three months of summer are instantly replaced by a week or two of fall, followed by what seems to be an interminable winter.
Summer this year officially started June 21. That wasn't that long ago.  Ah, summertime was just beginning, and the livin' was easy.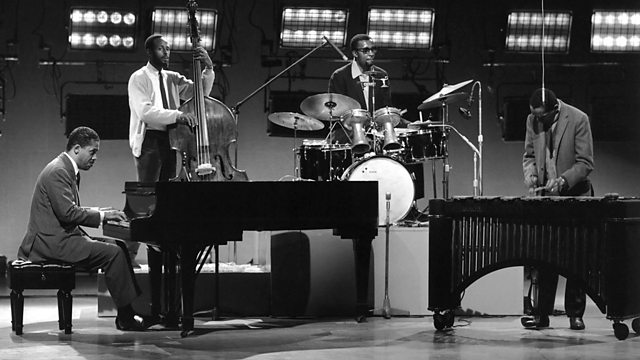 The Modern Jazz Quartet was a major jazz institution, a band that, counting a seven-year "vacation," lasted 43 years. During a time when jazz musicians were stereotyped as unreliable, rarely sober and erratic, the MJQ played at concert halls while wearing tuxedos. They are not known to have ever been late, missed a gig, or disappointed an audience.
Our next performer hails from London though she's originally from Poland. Her full name is Basia Trzetrzelewska, but the music world knows her as Basia.
Basia loved American music, especially jazz. After failing to catch on as a singer in the Chicago area, she moved to London in 1981 and joined the group, Matt Bianco. The band's first album was a big success, and Basia and keyboardist Danny White left to perform under the name, Basia and immediately hit it big with popular-selling albums until 1995. About that time, Basia cut back on her recording, saying her mother's death and wars throughout the world made it difficult for her to sing upbeat material.
Danny White persuaded her to return with him to the Matt Bianco band that got back together again. A world tour emerged, and then Basia and White left Matt Bianco again.
In 2009 Basia released "It's That Girl Again" that features "Blame it on the Summer."
Basia's favorite singers are Brazilian bossa nova queen Astrud Gilberto and the late Queen of Soul Aretha Franklin.
One of the superstars of smooth jazz is Paul Hardcastle. His genre has been labeled New Adult Contemporary.
Hardcastle's website says, "To hear the music of Paul Hardcastle is like taking an exciting journey into a mysterious land of warm, colorful sights and sounds; completely transporting you through a wide spectrum of audible levels of emotion."
Here's an appropriate selection for tonight's theme.
In 1985 Hardcastle recorded '19,' an anti-war song that ended up the top-selling single worldwide that year. Thirty years later in 2015 Hardcastle released the song again to raise money for victims of PTSD, post-traumatic stress disorder. Of the three million soldiers that served in Vietnam, it is estimated that 15 to 30% suffer from PTSD.
"Everyone is still bashing each other to pieces and coming home with their brains scrambled," said Hardcastle in 2015. "It's very difficult to unscramble someone once that's happened."
We just heard a fairly recent composition. Now we dip into the pop music vault.
Next up, one of the greatest vocalists of all-time. One of the composers of this hit, George David Weiss, was also one of the writers of Elvis' "Can't Help Falling in Love."
This song reminds that we all have one special day that we remember, a day we'd like to live over and over again.
In February of 1965, Cole died in his sleep at St. John's Hospital in Santa Monica, three weeks after he had undergone surgery for removal of a cancerous left lung. He was 45.
Cole left a recording legacy at Capitol Records of at least 700 songs and 33 albums. Of those documented recordings, Cole had 11 #1 singles, and 3 Gold and 5 Platinum albums.
In 2000 Cole was inducted into the Rock and Roll Hall of Fame as one of the major early influences of that style of music.
That's it for tonight's entry.
Goodnight.
Sleep well.
Have a great weekend.
Hope your summer was memorable.
Time to close.
Do you remember?
It's November 1972 at Hofstra University.