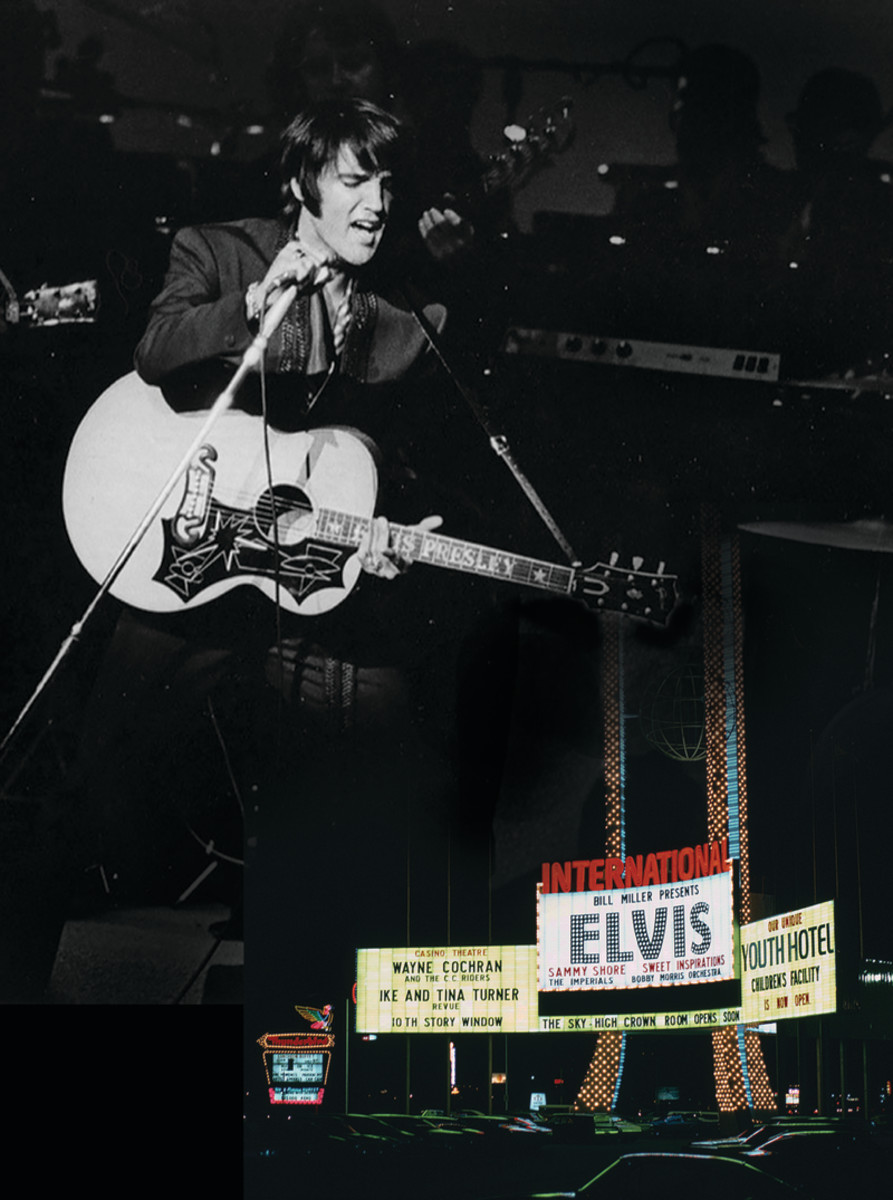 Today at Graceland:
1969 50th Anniversary Concert-Elvis Returns to Vegas
7:00 pm. Graceland Soundstage, Elvis Presley's Memphis.
Tickets: $70, $60, $50.

Celebrate the 50th anniversary of Elvis' triumphant return to the stage at the International Hotel in Las Vegas with a celebration concert featuring those who shared the stage with Elvis that evening. The concert will feature Elvis live in concert on the big screen, with performances by Elvis' TCB Band – James Burton, Ronnie Tutt, and Glen Hardin – along with original members of The Imperials Terry Blackwood and Jim Murray, and Estelle Brown of The Sweet Inspirations.
Last week the Washington Post published an article about Elvis' return to Vegas in 1969.
Elvis was terrified. The contracts had been signed, the audience was packed with celebrities — Cary Grant, Ann-Margret, Sammy Davis Jr. — and billionaire Kirk Kerkorian had flown in a slew of critics on his private jet.

Backstage at Kerkorian's International Hotel in Las Vegas, Elvis Presley told guitarist James Burton, who had put together the backing band for the singer's return to the stage, that he couldn't perform.

"He hadn't been onstage in nine years," says Burton, 79. "He said, 'James, I don't know if I can go out there. I don't know if I can walk out there and do this, man.' I said, 'Sure you can. Just walk out there and don't even pay attention to the audience. Just sing to us, man. Make it like a jam session in the Jungle Room at Graceland.' "

Elvis, who was 34, would take the stage that last day of July 1969, and his 57-show run at the International would punctuate his comeback…