Today at Graceland:
Elvis Presley memorial trauma center fan reception
10:00 am. Elvis Presley Memorial Trauma Center at Regional One Health, 877 Jefferson Avenue, Memphis. Free.

Celebrate at the annual Elvis Presley Fan Reception at the Elvis Presley Memorial Trauma Center in Memphis. Light refreshments will be served and tours of the trauma center will be conducted.
The Elvis Presley Trauma Center is designated as a Level 1 Trauma Center in the states of Tennessee, Mississippi and Arkansas. Level 1 designation means there is a multidisciplinary team of highly trained specialists in the center 24/7, waiting for you to arrive in need of medical attention.
Over the last two decades, the Center's team of surgeons, anesthesiologists, trauma nurse practitioners, certified registered nurse anesthetists, nurses, respiratory therapists, orderlies, x-ray techs, lab techs and medical students have treated nearly 100,000 trauma patients. Regional Medical Center is home to the only Level 1 Trauma Center within 150 miles. The facility includes four shock trauma bays for initial assessment, 13 critical care assessment rooms, four dedicated operating rooms, a two-bed recovery room, 23-bed trauma intensive care unit, 12-bed trauma step-down unit, and 26-bed post-trauma unit.
The featured speaker at today's event is Elvis' "Kissin' Cousins" co-star Cynthia Pepper.
About that movie, one of Elvis' co-stars was the yummy Yvonne Craig.
Craig was in two Elvis movies, but is probably best remembered for her role as…
Craig died on August 17, 2015.
In "Kissin' Cousins" Elvis plays an Army officer who learns he has a lookalike cousin in the Smoky Mountains. (The film's screenplay was nominated for a Writers' Guild Award as the Best Written Musical of 1964. It lost, and rightfully so, to the year's biggest box office hit, Walt Disney's Mary Poppins.)
We mentioned Cynthia Pepper. She's on the far left.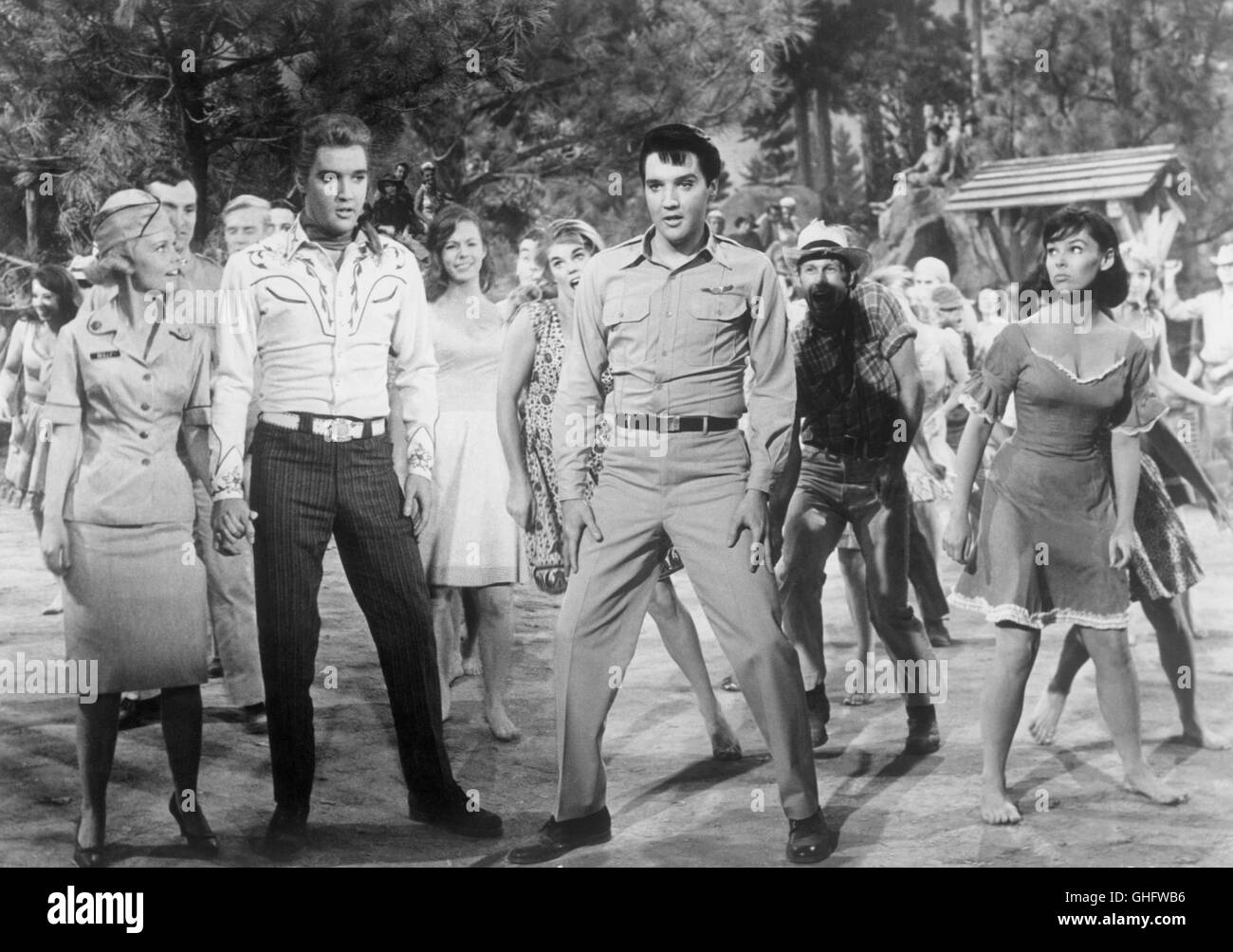 From 2017…
The "Kissin' Cousins" soundtrack album went gold and peaked at #6 on the Billboard Album chart.