Every Friday night we smooth our way into the weekend with music, the universal language. These selections demonstrate that despite what is being passed off as art today, there is plenty of really good music available. Come along and enjoy.
Last Friday the feature was wedding music. Honestly I had so much fun putting it together I wanted to highlight some more.
Love to open with a rousing number. When my buddy Jim Kaluzny and I spun tunes at wedding receptions this was a must. And not just the customary single, but the movie version that is available on CD.
From "For Elvis Fans Only" …
It often has been reported incorrectly that Elvis was the choreographer for the big 'Jailhouse Rock' production number in this film. Alex Romero was the choreographer for the film, but Elvis' own natural moves were Romero's inspiration. Mr. Romero had designed the production number for the song 'Jailhouse Rock' . Then, when Elvis tried the Fred Astaire type of steps that has been planned, they found that it wasn't going to work. So, Mr. Romero asked Elvis to perform several songs as if he were on stage. After watching Elvis perform 'Hound Dog', 'Don't Be Cruel' and 'All Shook Up', Mr. Romero announced 'I got it. See you later, Elvis'. and then explained that he was going home to work out a routine using Elvis' natural movements. The next day, they worked their way through to create the now-classic 'Jailhouse Rock' production number, one of pop/rock music's greatest and most iconic moments on film, a performance considered by many to be ahead of its time and the father of modern-day music videos.
Time to lay it on you Daddy-O!
No trouble getting people up and dancing on that baby.
Did you notice the background in the movie scene? Fast forward to Elvis' famous 1968 Comeback Special and the opening number.
Coincidence? I don't think so.
Audience participation is a great deal of fun at weddings. Did somebody say "The Locomotion"?
And this next selection is another winner. It really works.
Yes it does.
Honest.
Sure fire.
Every time.
Don't believe me?
That was their first single and hit. It was released in 1985. Can't you tell?
Question: So why do brides toss away their pretty and costly bouquets?
The tradition dates back to the 14th century. Brides were considered to be lucky. So lucky that the guests would grab and try to tear off shreds of the wedding gown. Someone came up with a way to change that. The bride would toss her bouquet in to the crowd to distract her guests, so she could then leave with her husband to the bridal chamber.
Sometimes the single ladies promenade around the bride while music plays before she finally makes that toss.
"Man! I Feel Like a Woman!," by Shania Twain
"Last Dance," by Donna Summer
"I Feel Love," by Donna Summer
"Love Shack," by The B-52's
"Ladies Night," by Kool & The Gang
"How Will I Know," by Whitney Houston
"I Wanna Dance with Somebody (Who Loves Me)", by Whitney Houston
"She's a Lady," by Tom Jones
"Foxey Lady," by Jim Hendrix
"Brick House," by The Commodores
"P.Y.T (Pretty Young Thing)," by Michael Jackson
"Uptown Girl," by Billy Joel
"Hot Stuff," by Donna Summer
"One Way or Another," by Blondie
"Hit Me with Your Best Shot," by Pat Benatar
"Another One Bites the Dust," by Queen
"Foxey Lady," by Jim Hendrix
"Oh, Pretty Woman," by Roy Orbison
"Rocky Theme aka Gonna Fly Now," by Bill Conti
Unless instructed otherwise, Jim and I usually went with "Girls Just Want to Have Fun," by Cyndi Lauper.
After that, another tradition, guaranteed to set off some hootin' and hollerin'.
Like the bouquet toss, this tradition is based on a superstition that owning a piece of the wedding dress would bring good luck. The poor ladies had people ripping at their gowns. To put an end to the destruction brides wore and then gave away lucky garters but not before the article was carefully removed.
Hot in Here – Nelly
Beat It – Michael Jackson
Legs – ZZ Top
Rico Suave – The Escape Club
Bad to the Bone – George Thorogood
Stray Cat Strut – Stray Cats
Let's Get it On – Marvin Gaye
I Like It Like that – Dave Clark Five
I'm Just a Gigalo – David Lee Roth
Shaft – Isaac Hayes

Another One Bites the Dust – Queen 
If You Think I'm Sexy – Rod Stewart
Secret Agent Man – Johnny Rivers
Mission Impossible Theme    
Oh Yeah – Yellow
Jaws Theme  
Wild Thing – Tone Loc
Strokin' – Clarence Carter
Just a Gigilo – David Lee Roth
I'm Too Sexy – Right Said Fred
All good choices for this ritual. But the best?
>
>
>
>
>
>
>
>
>
>
>
>
>
>
>
>
>
>
>
>
>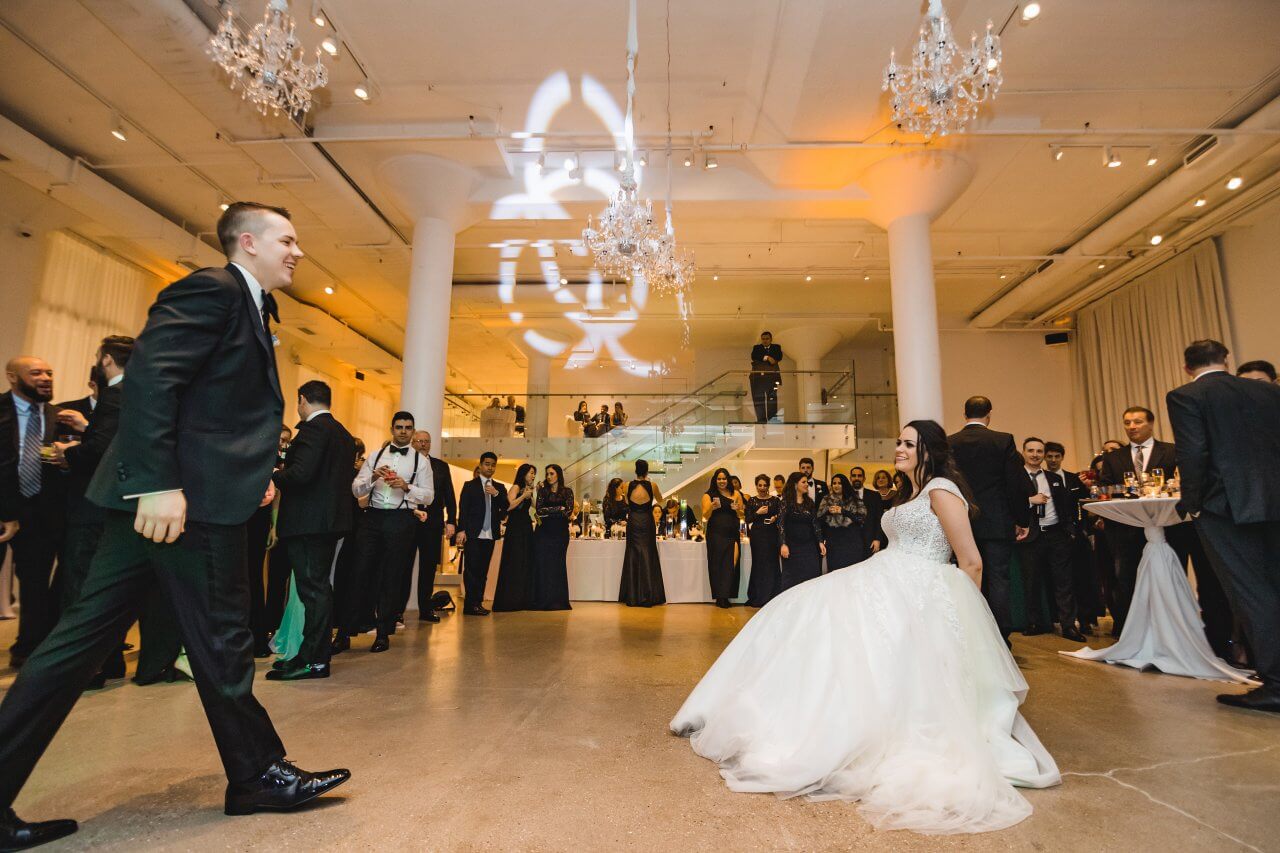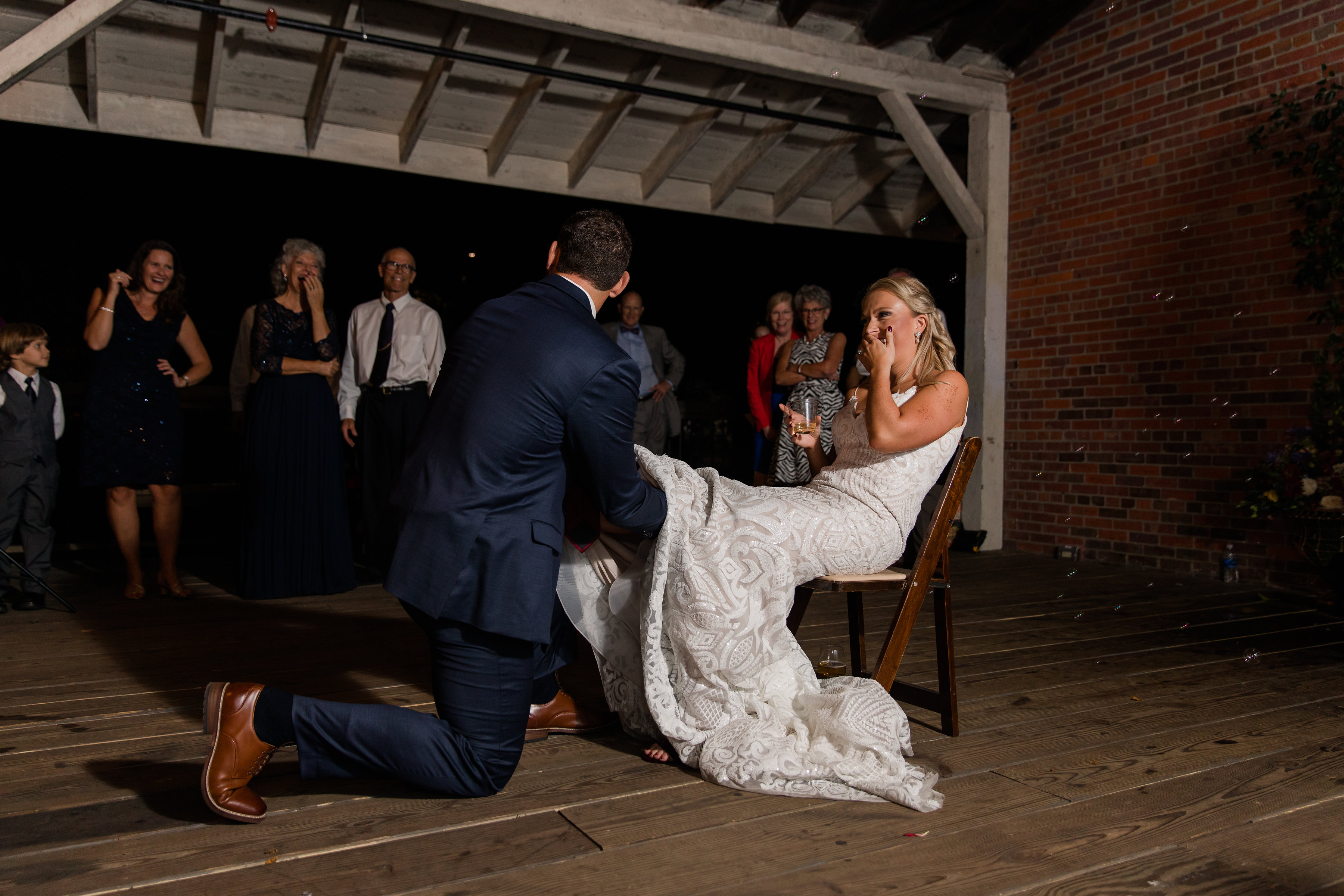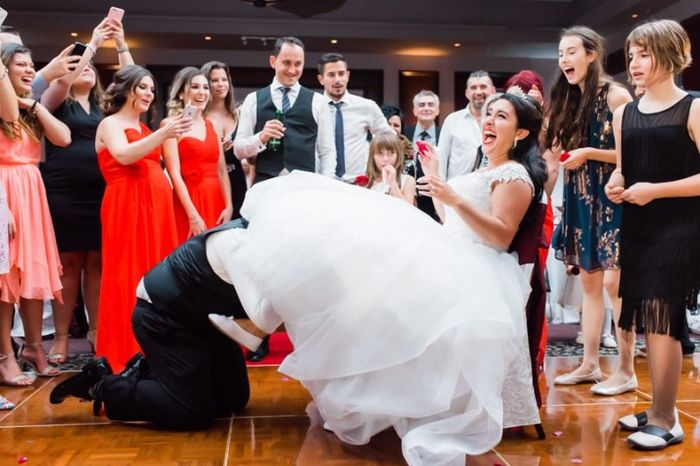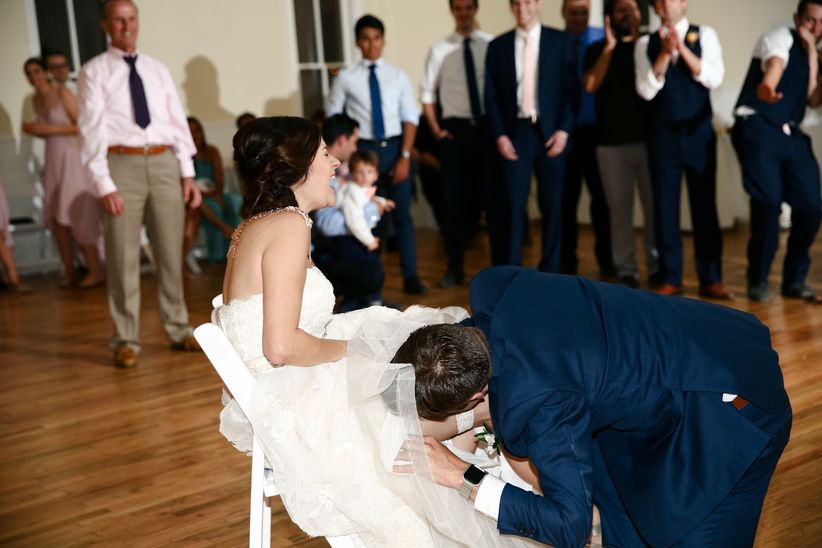 So the single woman who caught the bouquet and the single gentleman who caught the garter are said to be the next to get married. Maybe or maybe not to one another.
The couple dances, and after a verse we'd invite the crowd to come out and join them.
As I mentioned last week wedding receptions these days don't offer enough of those slow, romantic numbers. To end this installment here are three such songs that Jim and I on occasion would close out the last ten minutes or so.  This trio is a rather interesting juxtaposition of love songs that chart a couple's growing affection for one another.
To start it off, once again, Gloria Estefan and her re-make of Mel Carter's 1965 hit.
That's how it all begins, right?
OK. Holding and thrilling. We move on.
There's an old joke that this singer's real name was Charlie Poor, until this recording.
That's it for this week.
Goodnight.
Sleep well.
Have a great weekend.
Here's that third song to end the wedding reception evening. Definite pattern going on.