Every Friday night we smooth our way into the weekend with music, the universal language. These selections demonstrate that despite what is being passed off as art today, there is plenty of really good music available. Come along and enjoy.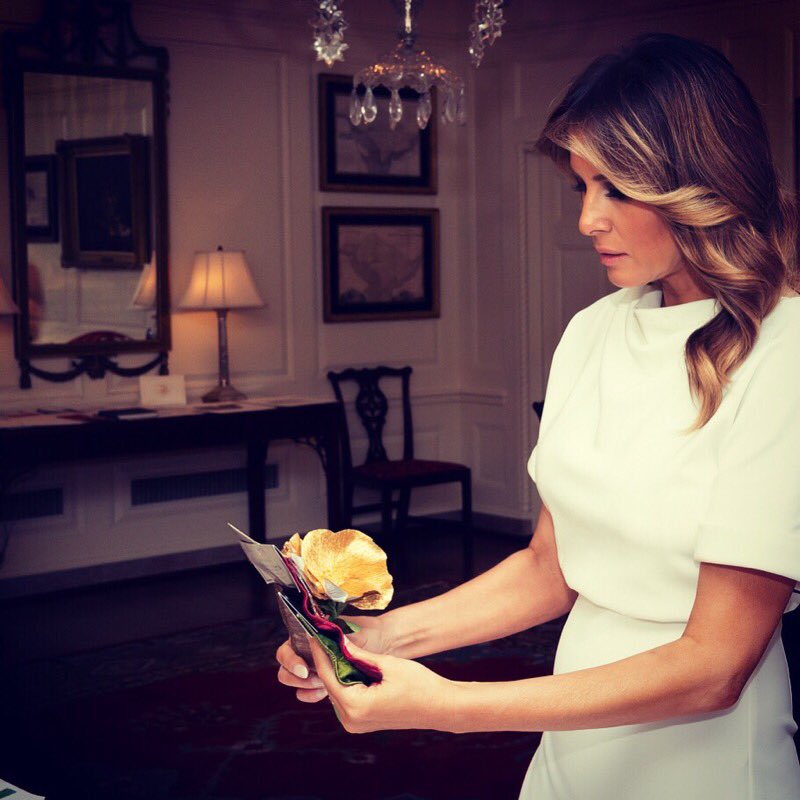 Christmas planning began this week in the East Wing of the White House.
"I'm looking forward to sharing our final vision for this unique tradition in the coming months," said First Lady Melania Trump.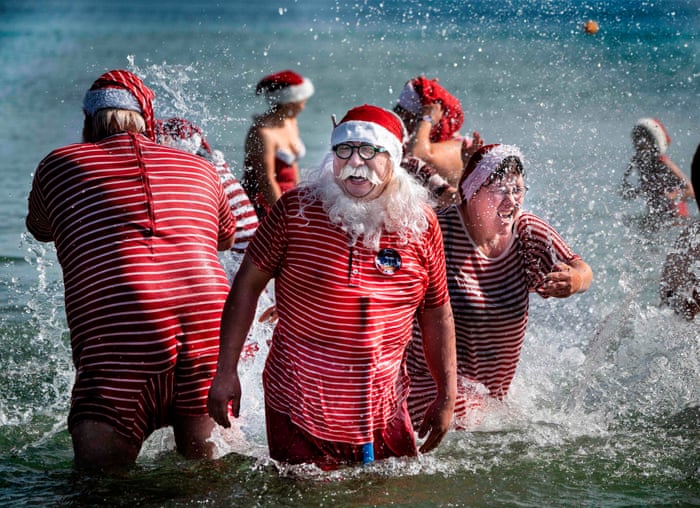 Participants enjoy their annual saltwater bath at Bellevue beach in Bakken, Denmark, this week, which is held on the sidelines of the Santa Claus World Congress. Photograph: Liselotte Sabroe/AFP/Getty Images
And there were all kinds of Christmas in July goings on going on, too.
So this week's musical theme is…
WAIT!
Before you move to something else, Kev, are you saying you're going to hit us with Jingle Bells, ho ho ho, and all that jazz when it's 80-plus degrees outside?
In a word, yes. But listen. This will be Christmas music that is Christmas music that doesn't really or immediately sound like Christmas.
C'mon, admit it. You're curious. What do we have up our sleeve to pull this off?
Well, let's get started with the biggest seller of Christmas music ever and an appropriate intro.
NEXT, here's the Grammy Award-winning Gordon Goodwin's Big Phat Band with a selection from a modern film adaption of "A Christmas Carol" where Daffy Duck, in an Ebenezer Scrooge role, is visited by three Christmas Ghosts.
Yes, "Christmas" is in the title. But you'd never know it's a Christmas melody just by listening, unless you knew the song.
You'll never hear this on the radio this December.
By the way, just try, try to find any other versions of this tune.
Next up trumpeter and flugelhorn player Rick Braun. His Christmas album is loaded with lots of original material, like this.
Is this idea farfetched?
From NPR:
According to Mel Tormé's youngest son, James — an accomplished jazz singer himself —  it was on a hot, oppressive summer day in 1945 that his father, Mel, went over to the house of one of his writing partners, Bob Wells.

"Wells was nowhere to be seen," James says, "But there was a spiral pad at the piano. There were four lines scribbled down on it in pencil."

Those four lines were: "Chestnuts roasting on an open fire / Jack Frost nipping at your nose / Yuletide carols being sung by a choir / And folks dressed up like Eskimos."

When Bob Wells eventually appeared, he told Mel that he had been trying to do everything to cool down on that hot day. Wells said, "I thought that maybe if I could just write down a few lines of wintry verse, I could physiologically get an edge over this heat."

Forty-five minutes later, the lyrics of what would be "The Christmas Song" were finished.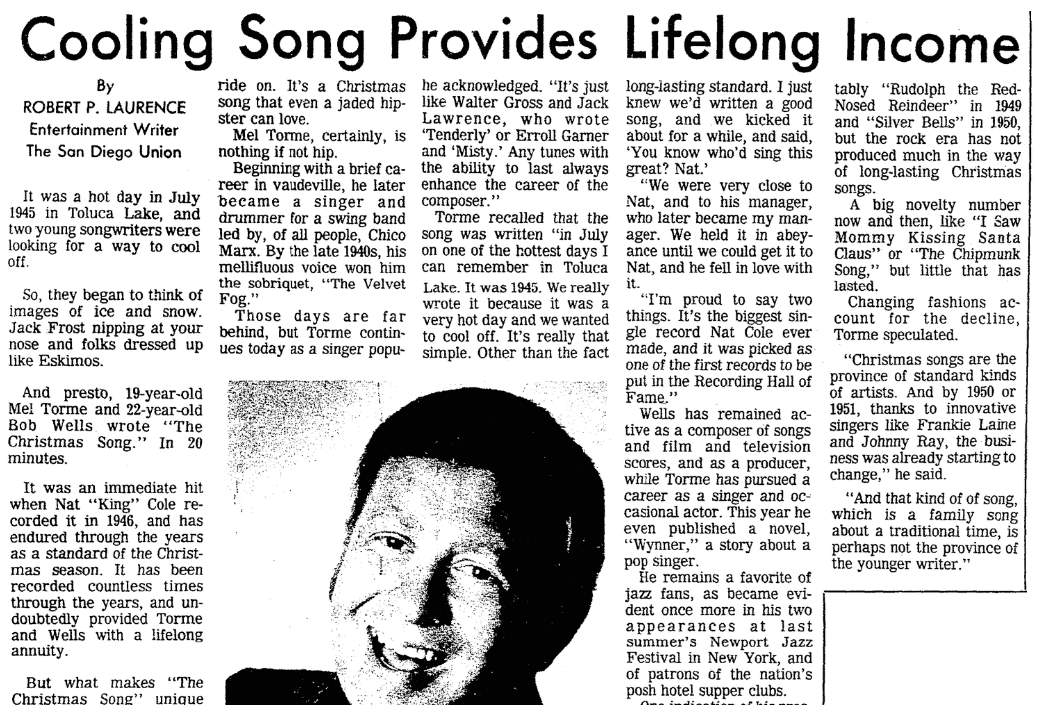 Back in the mid 1970's I saw the late comedian Paul Lynde at the Performing Arts Center in Milwaukee. At the very beginning of his show the orchestra played a short medley of Christmas songs while images of snowflakes, etc., were shown on the stage curtain.
Lynde emerged and explained he thought Christmas music was so good enough that it should be played at other times throughout the year. As we speak Christmas albums to be released later this year are now being recorded in studios.
The majority of our next artist's music is created partly or entirely on his Macintosh computer, along with synthesizers, guitars, and various other instruments. David Arkenstone blends rock, global, and cinematic elements into his unique New Age sound.
Now a Christmas song that has nothing to do with the holiday, although it does refer to "brown paper packages tied up with strings."
And isn't the movie it comes from usually replayed on television at Easter time?
Check out this popular tune done bossa nova style.
Christmas in Rio.
That's it for this week.
Goodnight.
Sleep well.
Have a great weekend.
So many Christmas songs are about the weather.
This legendary band has been around for more than 80 years and finally recorded their first Christmas album in 2015.
Some interesting twists and improvisations here.